With successful ventures in cities like LA, Seattle and Houston, the Vancouver-based JOEY Restaurant Group is slowly, but surely becoming a pronounced part of the American food scene. Today, JOEY Restaurants will be opening its first location in Miami, FL.
JOEY Aventura is a 9,500 square foot space that boasts two floors with total indoor seating area for 241 and outdoor seating for 82. In terms of the design itself, there's plenty of natural wood and stone accents, two-storey floor-to-ceiling windows, greenery abound, as well as striking light installations throughout the space.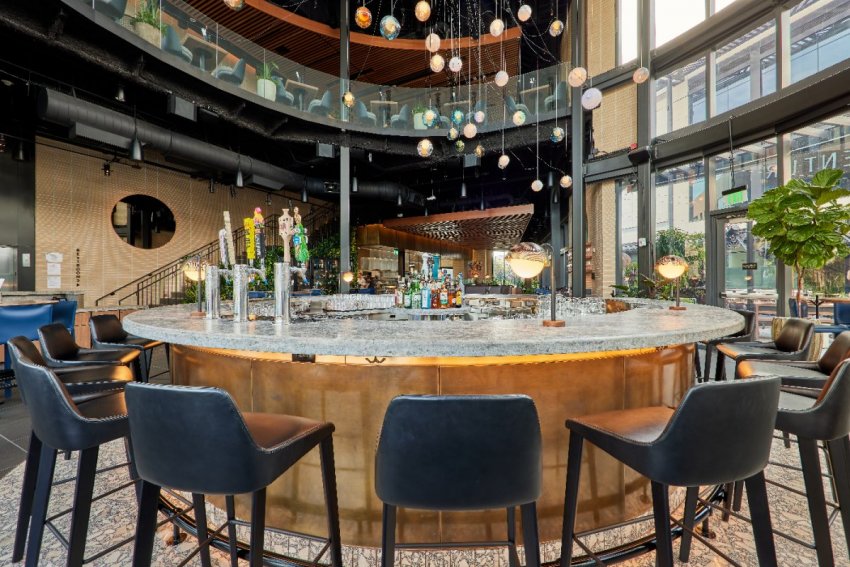 One of the neatest aspects to the space is its commissioned artwork by Elsbeth Shaw (pictured at top of article). Dubbed "Miami Love Versace", her art pieces take inspiration from Miami, high fashion, and oceanic blue hues.
"We are excited to bring JOEY Aventura to the vibrant city of Miami," said JOEY Restaurant Group president Layne Krienke in this week's opening announcement. "Miami is the epicenter of culture, and we can't wait to bring our diverse, globally inspired menu, paired with our immense love of hospitality, to the city's renowned restaurant scene."
In terms of food and drink, folks can expect the signature dishes and cocktails that the chain is famous for such as roasted corn guacamole, seared salmon oshizushi (pressed sushi), the Supersonic Gin and Tonic, peach bellinis made with a propietary rum blend, real peach molasses and sparkling wine, and more.
JOEY Aventura in Miami is located at Suite 1150 19505 Biscayne Blvd and is now open daily for lunch, dinner and drinks. Reservations can be made online.