Spring is such a tease. It's generally warm, sunny and green(ish) and because of that, our taste buds immediately shift to yearn for fresh, light flavours. The season is misleading as it's actually the worst time of year to "eat locally". Even cellared vegetables and fruits like carrots, potatoes and apples are at the end of their rope.
Craving fresh, local produce? Me too, but unless we're on the West Coast, most of us are out of luck in finding some until late June. I mean, sure, you can find some greenhouse or hydroponically-grown produce, but when it comes to tomatoes, nothing beats a sun-kissed, sweet tomato ripened in the peak of summer.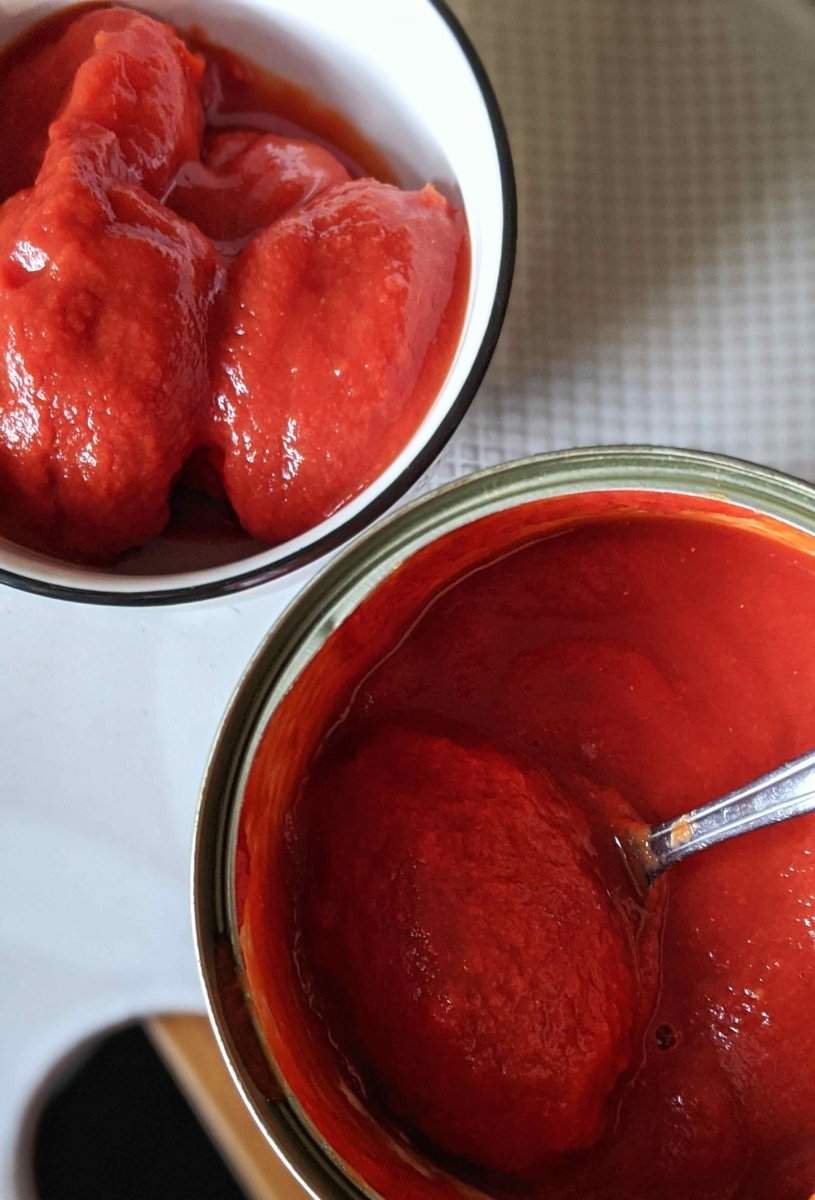 But I digress, when you're looking for a nice hit of brightness at lunch or dinner, canned tomatoes can usually do the trick. Always start with unsalted, peeled whole tomatoes as they are the most interesting to work with. Want "chopped" or "crushed" canned tomatoes? A few quick pulses in a food processor can break them down as desired.
There are a lot of brands of canned tomatoes in Canada to choose from, but I typically buy either Scarpone's (its fire-roasted canned tomatoes are especially amazing) or Mutti. If you want to support a Canadian company specifically, then lean toward Scarpone's as it's a Calgary-based importer.
Here's a few ideas for making the most of canned whole tomatoes at home while you, and I, continue to daydream of a midsummer's sweet tomato.
Pan con tomate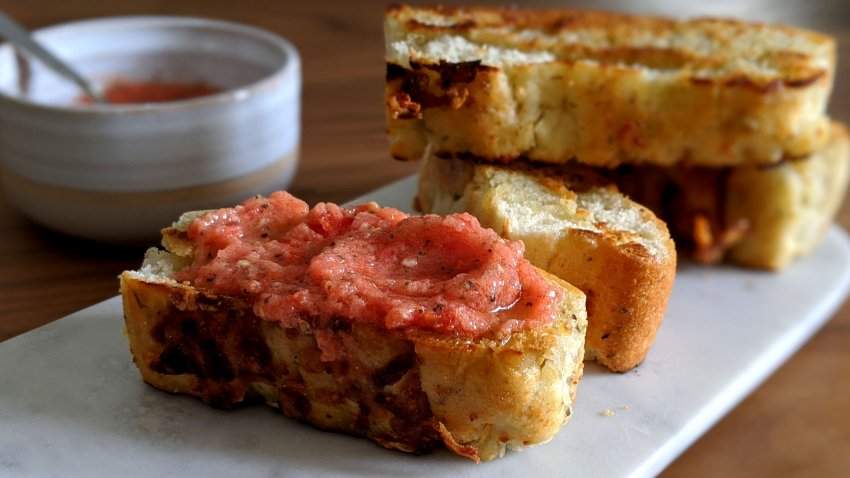 Typically made with ripe, fresh tomatoes that are grated or crushed, this humble dish of Spanish origins still brings plenty of joy when made with canned tomatoes. Either mash (strained) canned tomatoes in a large bowl or purée to desired texture in a food processor, and season liberally with sea salt. Spoon onto slices of bread that have been brushed with garlic and toasted with olive oil. If you love garlic, just take a clove and use a rasp to grate approximately half it straight into the tomato mixture.
Homemade "sun-dried" tomatoes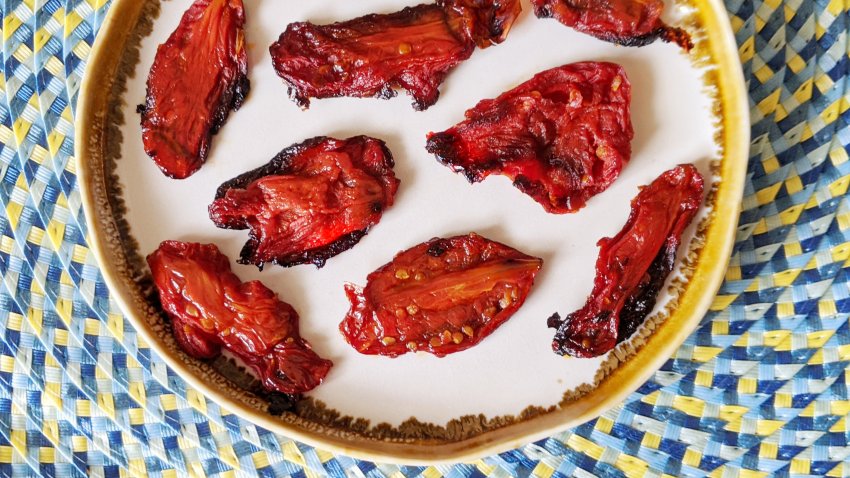 What began as a culinary experiment more than anything wound up turning into something delicious. After straining off the liquid from canned whole tomatoes–save the tomato purée or liquid for things like pasta sauces and vinaigrettes–slice them lengthwise and lay them out on a baking sheet. Drizzle with olive oil, season with salt and bake in at 275 F for approximately 2 hours.
Don't forget them for an extra 15 minutes like I did, otherwise, you'll end up with some dark edges like I have, but the result in general is very pleasing, slightly sweet and way less intense than the sun-dried tomatoes you find in a jar at the grocery store.
Eggs in purgatory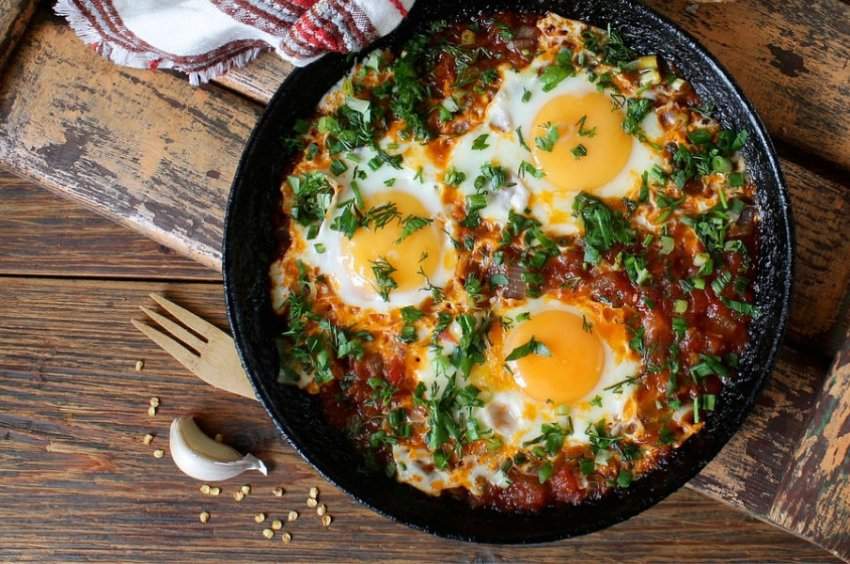 Alright, this is technically using canned tomatoes to make a pasta sauce, but I still feel that way too many people have not experienced the pleasure of having "Eggs in Purgatory" for brunch; essentially eggs that are slow-baked in tomato sauce.
You can make a delicious tomato sauce in no time by puréeing the contents of a large can of whole tomatoes and cooking in a medium (and relatively deep) pan with a couple knobs of butter, salt and minced garlic. Let simmer for 15 minutes before cracking a few eggs into the tomato sauce and placing in a 375 F oven.
Finish off with some wisps of Grana Padano and serve with crusty bread for dipping. This brunch dish always impresses.
Salad dressings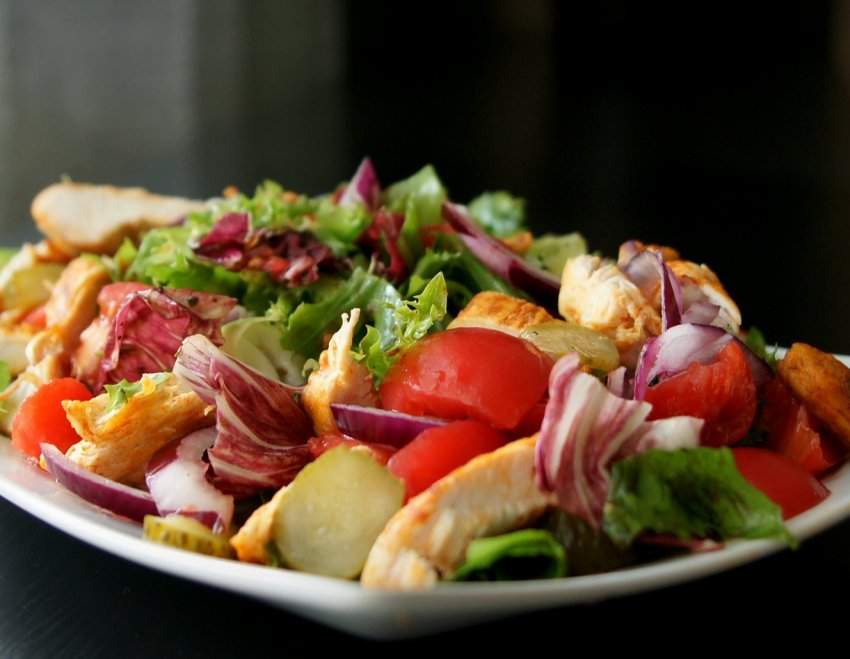 If you do happen to be having a salad with out-of-season and bland tomatoes, something that can make them more flavourful and savoury is a salad dressing made with some canned tomatoes. Purée a canned tomato or two while slowly drizzling in olive oil to help emulsify the mixture. Feel free to add fresh herbs and a splash of vinegar before seasoning. The result is something bright and tasty. Tomato dressing on tomatoes, how meta!
Tomato-infused vodka
This one is for all of the Caesar and Bloody Mary lovers out there! To make a unique tomato-flavoured vodka (perfect for all of your salty, hangover cure needs), strain off whole peeled tomatoes, rinse gently and pat dry. With no skin, the flesh of the tomato will have full contact with the alcohol and allow for a faster flavour infusion.
Place tomatoes and vodka into a container (a large mason jar is ideal) at a ratio of 2 tomatoes to 250 mL of vodka. Cover, shake briefly and store in a cool, dark place for approximately five day, lightly shaking container(s) daily.
Once ready, strain out tomato solids and transfer vodka back into bottle and keep in fridge to use as desired.
Making infused vodkas at home with this process works for a variety of ingredients, so experiment with different fruits, vegetables and herbs.