Who doesn't love a cool mashup?
All things cheesy, crispy and saucy have come together in a new culinary collaboration between Vancouver's popular Top Rope Birria and Hero's Welcome. Top Rope will be parking their truck behind the bar and cooking up a storm on Super Bowl Sunday this weekend, offering up an array of indulgent tacos, wings and crinkle fries from 1 to 5 p.m.
"I'm so pumped to be working with the crew at Hero's Welcome on this super fun Super Bowl party," adds Kevin McKenzie, owner of Top Rope Birria. "This is our first pop-up for our Winged Eagle American Tacos. This food is rooted in my childhood and I'm so excited to be bringing these cool and unique items to the folks of Main Street and the patrons of Hero's Welcome."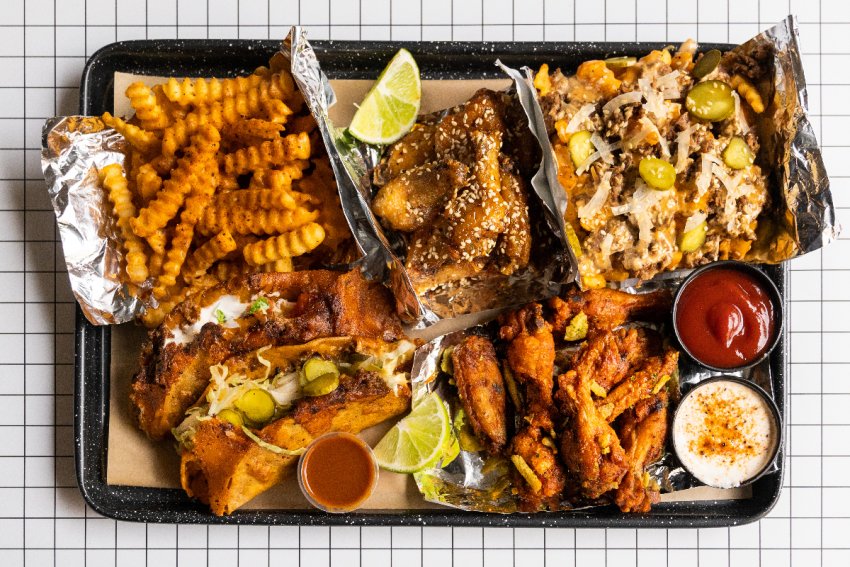 The Winged Eagle American-Style Tacos menu is described as "Philly-cheesesteak-meets-smashburger-meets-taco" and will offer the Classic Taco Night (hand chopped chuck, melted cheddar, crispy corn shell, pico de gallo, and sour cream, $6, the Smash "Chopped Cheese" (ground chuck, house whiz, crispy corn shell, lettuce, special sauce, pickles, and white onion, $7) and the Bean & Cheese ($5) with refried pinto beans, cheddar cheese, and crispy corn shell.
Hero's Welcome is a 19+ establishment. Seating for Super Bowl Sunday is available on a first come, first serve basis, but guests can also make reservations for groups (up to six people) by emailing the bar before 1 p.m. on game day—this Sunday, February 13.