With restaurants and bars in B.C. currently unable to serve patrons indoors, we're seeing plenty of business owners getting creative with their offerings.
In that vein, two of Vancouver's premier comfort food purveyors recently paired up to launch a funky spin on traditional birria tacos offering that will be available at Downlow Burgers inside popular Main Street pub, The American.
The Quesa-Hot Chicken Taco features Downlow Chicken Shack's crispy chicken tenders packed into Top Rope Birria tortillas with a Mexican cheese blend, pickled red onions, cilantro, and cheese skirt (optional), along with a side of smoked chicken consommé for dipping.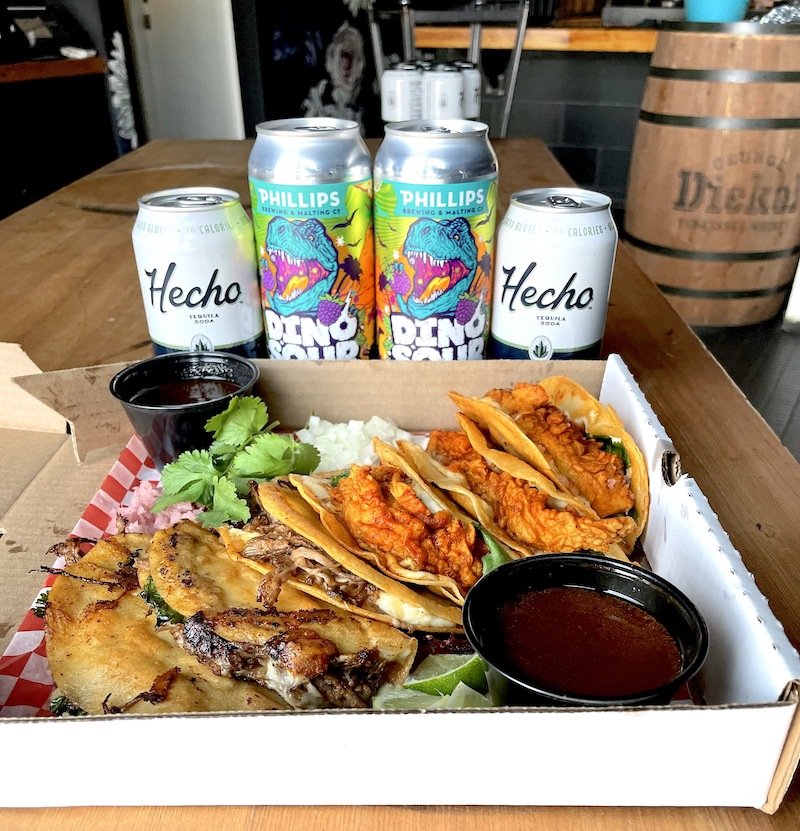 "I'm a huge fan of Top Rope and so stoked about this collaboration," says Doug Stephen, co-owner of DL Chicken Shack. "I got a chance to try my first Birria a couple months ago and was blown away. I finished mine in a matter of minutes. Kevin McKenzie and I got chatting. We brainstormed for a few weeks, and the result is our Quesa-Hot Chicken Taco."
Starting tomorrow, the Quesa-Hot Chicken Taco will be available at The American for takeout and patio dining (weather permitting) on a first-come-first-serve basis.