They may not be everyone's cup of tea, but for myself, it's hard not to get excited when I see fresh fiddleheads popping up in grocery stores around town. Not only are they a bit of a curiosity, but the emergence of this wild vegetable signifies the arrival of more freshly grown, local produce in the coming weeks.
The tightly curled green stalks are essentially baby ferns that are plucked from marshes or by rivers and lakes throughout spring. Because of where they grow, the flavour of fiddleheads is somewhat grassy and a little funky, and reminiscent of asparagus. I joke that they are "charmingly swampy", so keep that description in mind as you bite into your first forkful of fiddleheads of 2020.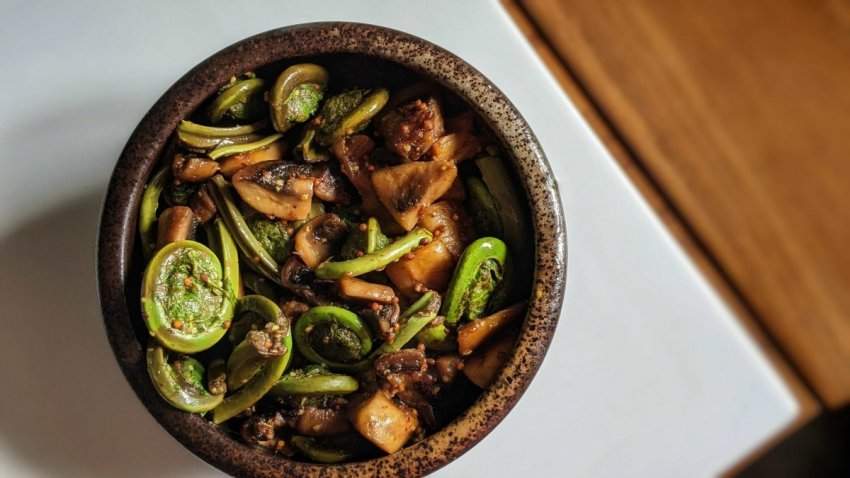 The most popular way to prepare fiddleheads is by first soaking, rinsing and boiling or steaming for two minutes—very important steps that should never be skipped over with this foraged ingredient—and then a quick sauté (pictured above with sautéed mushroom in a lemon butter sauce). Outside of that, here are some other ways that you can get creative with fiddleheads in your own kitchen.
Pickle fiddleheads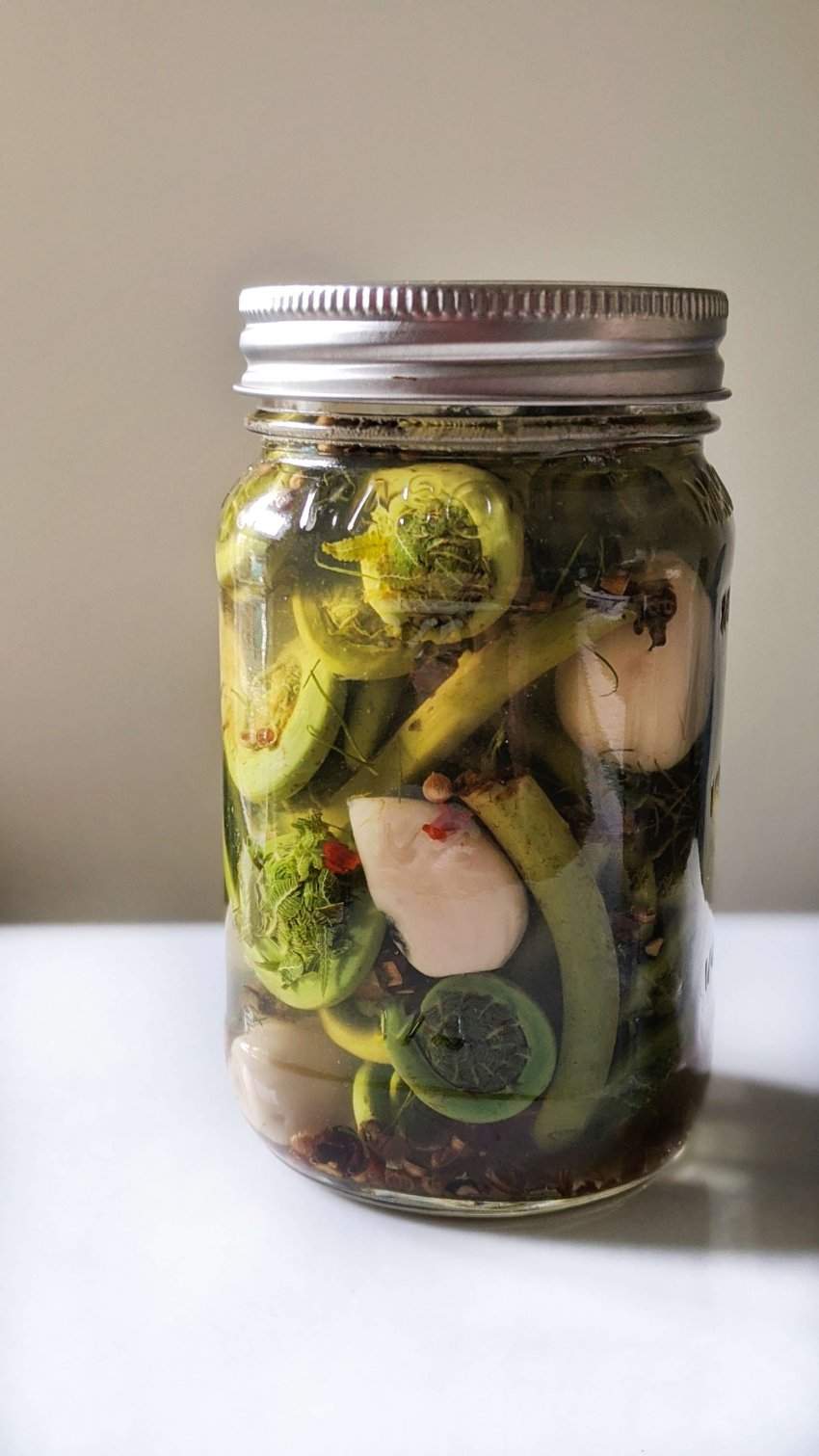 I love a good quick pickle more than anything and a great way to extend the life of the fiddleheads is to do just that.
I make my basic pickling liquid using 1 part water to 1 part white vinegar and a healthy sprinkle of both salt and sugar for balance. Toss in some aromatics, like peppercorns, bay leaves, a dried chili or two, and bring the lot to a boil. Then, remove the pickling liquid from the heat and pour overtop of soaked and well-rinsed fiddleheads. Once cool, keep in the fridge to use as desired.
Quick pickles can last for weeks in the fridge, though their flavour will intensify over time.
Make a martini or garnish a caeasr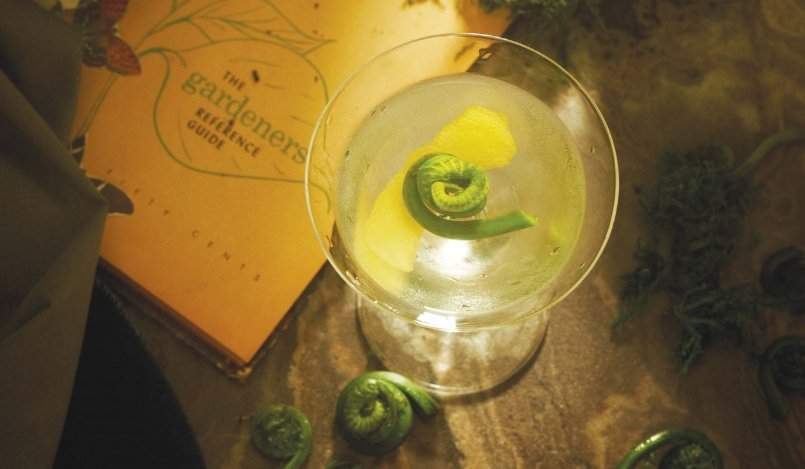 Add them to salad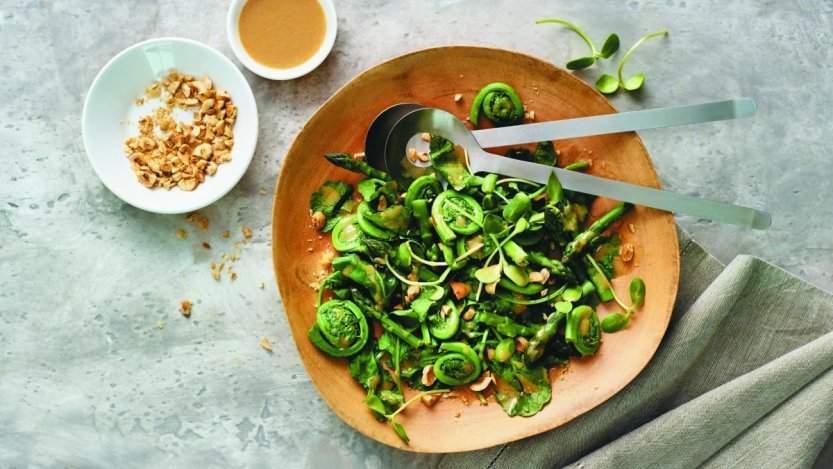 Rinsed and blanched fiddleheads are perfect for adding texture and colour–and an interesting aesthetic–to a simple spring salad. Grab some young spinach, fresh herbs and gently toss together with fiddleheads in your dressing of choice (I like a quick an easy grainy mustard vinaigrette) and you'll wind up with a salad that goes with anything hot off the grill.
Take a page out of Vancouver chef Andrea Carlson's book and make her spin on the Japanese salad gomae with fiddleheads and hazelnut-soy vinaigrette.
Make fiddleheads au gratin
Draw some inspiration from spinach au gratin (which is essentially creamed spinach that is baked with breadcrumbs on top) and turn this first-of-the-season green into something comforting. It's best suited for an especially grey and miserable spring day.
Add to risotto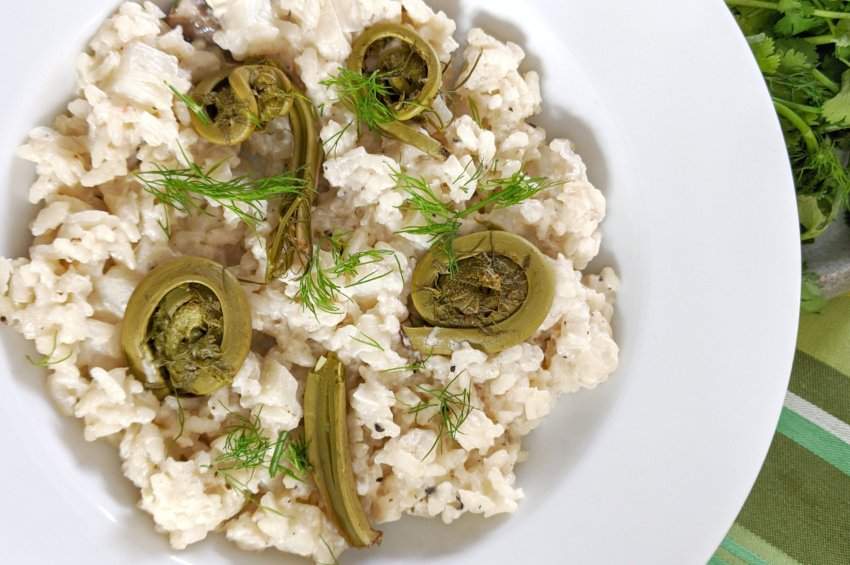 A classic risotto is a blank canvas to highlight in-season produce. Fiddleheads can go from cute little coils to long and limp if they're overcooked. That doesn't mean they won't taste good, but they will lose their subtle crunch and brightness. Avoid unravelling them by stirring in some blanched fiddleheads into your risotto towards the end of the cooking time, when there's about 5 minutes left or so.
If you also made pickled fiddleheads, then garnishing the dish with a few of those will add another layer of texture and some acidity to cut through the richness of the risotto.
Watch: Dan Clapson talks fiddleheads on CTV Morning Live Saskatoon