If you're like me and have grown an array of herbs on the back deck or in your garden, chances are that you have got an abundance of them on your hands now that it's July. There's nothing quite as fulfilling as popping out to the backyard to pluck some fresh herbs for dinner, but when you start ending up with piles of sage, bunches of chives, dill weed as tall as your fence and mint that multiplying like the brooms in Fantasia, it can be hard to think up ways to use them up.
Here's a few inventive ways to use fresh herbs all summer long.
Make herb-infused simple syrup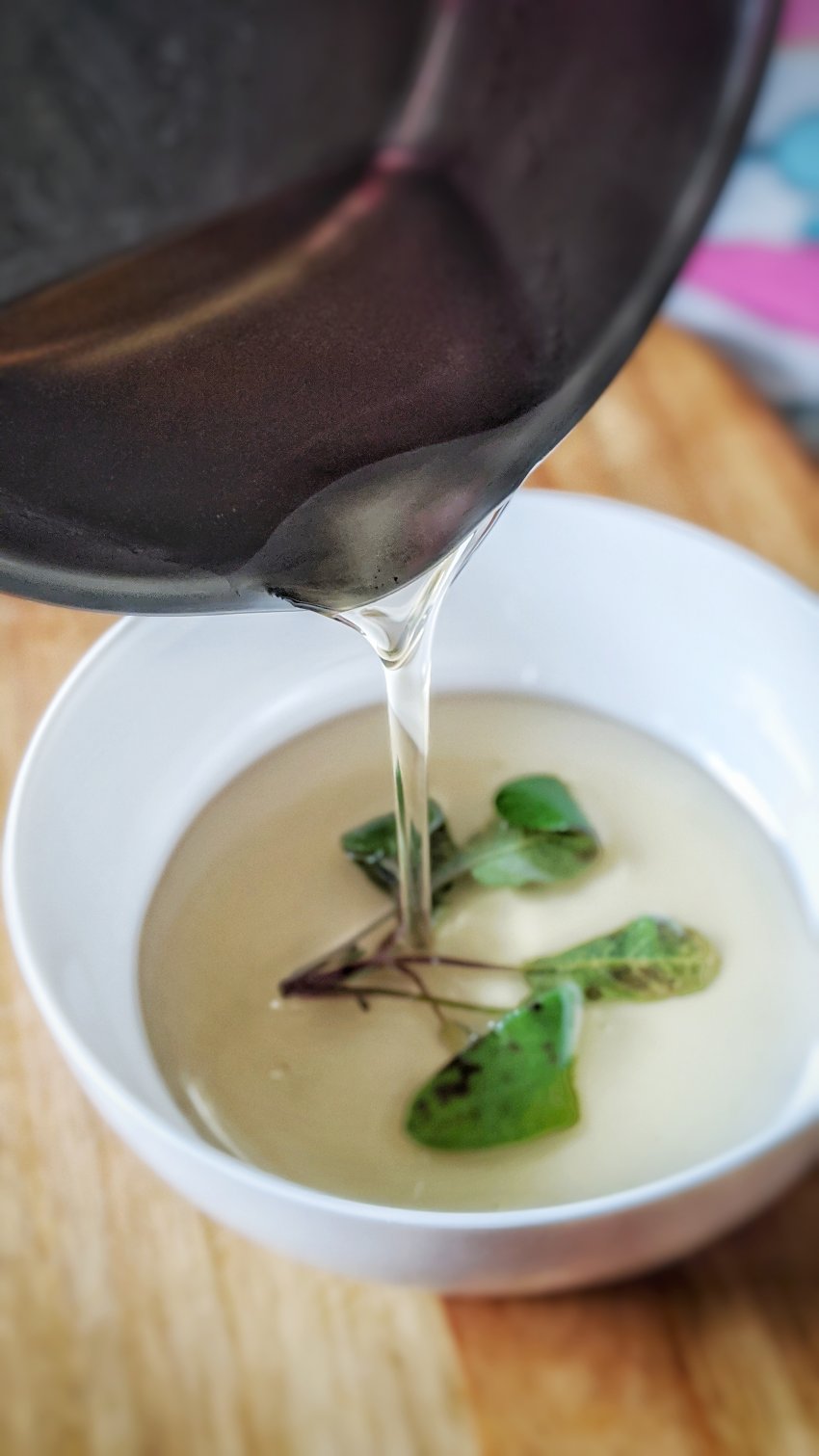 Simple syrup is one of the easiest things to make and will make you feel like an expert "home bartender". Heat one part water to one part sugar or honey–though sugar is most common since it's neutral in flavour–in a pot on the stove until sugar dissolves. At this point, you can add virtually any herb and the flavour will infuse into the hot, sweet liquid. Strain and keep in the fridge to use as desired.
Try adding basil simple syrup to vodka and soda or thyme simple syrup to lemonade. It's simple, yet game-changing.
Add to jams, jellies and pie fillings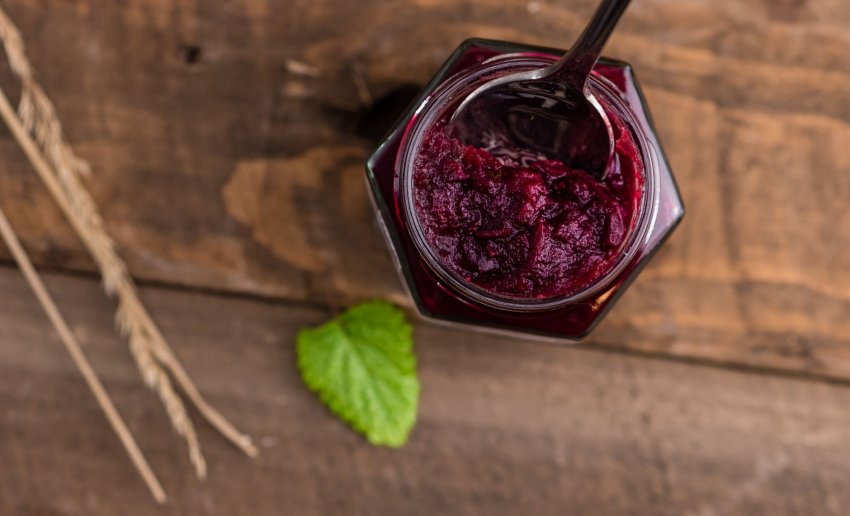 First of all, three cheers for Canadian berry season! Now that you can get your hands on Canadian-grown ingredients like raspberries, cherries and blueberries, it's time to think about pies, jams and jellies. Simply add a sprig or two of your chosen fresh herb when reducing berries for sweet items, and discard the herbs after the mixture has cooked down. I am a big fan of thyme with blueberries or Saskatoon berries, rosemary with blackberries and strawberries with basil.
Truly, what sounds more interesting? Blueberry pie or or blueberry-thyme pie? I'd say the latter!
Herb-infused whipped cream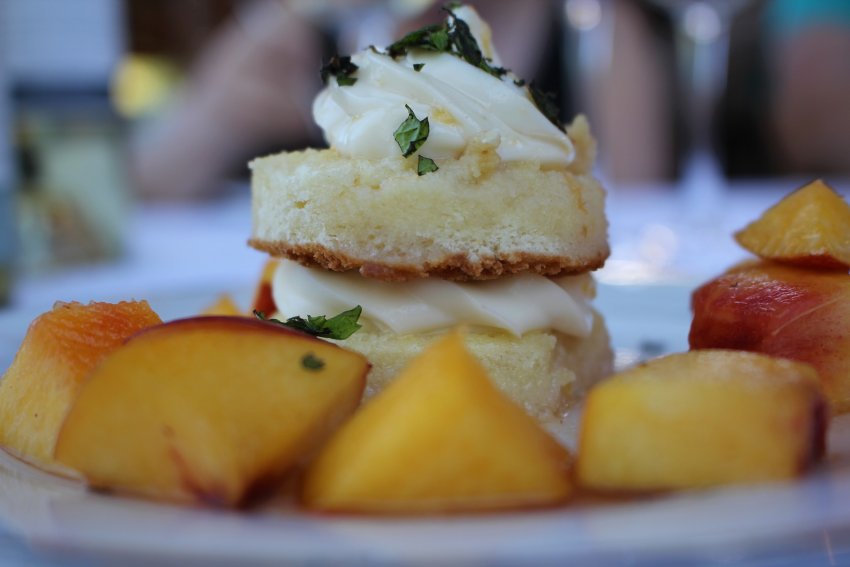 Somewhat similar to the above, adding herbs to cream is an underutilized, but easy way to use up things like basil, mint, thyme and rosemary.
Simply heat whipping cream in a pot over low heat along with a few sprigs of your desired herb. The cream should never simmer, but it should be hot (you should see steam rising from the surface) and allow herbs to steep for approximately 15 minutes.
Strain and transfer cream to fridge. Once it has completely cooled, prepare whipped cream as you normally would and you'll be impressed with the results.
Make green oil
A perfect way to use up a mish-mash of garden herbs such as chives, oregano, cilantro, dill, parsley and rosemary is to make a simple green oil. Aside from its striking colour, it also keeps for a surprisingly long time in the fridge and can be used for all sorts of things, including bases for salad dressings, marinades, drizzling overtop of bruschetta, even as a dipping oil for toasted sourdough.
With green oil by your side, the al fresco dining world is your oyster. It's also a way to preserve your last harvest of backyard herbs before the season ends.
Flash-fry them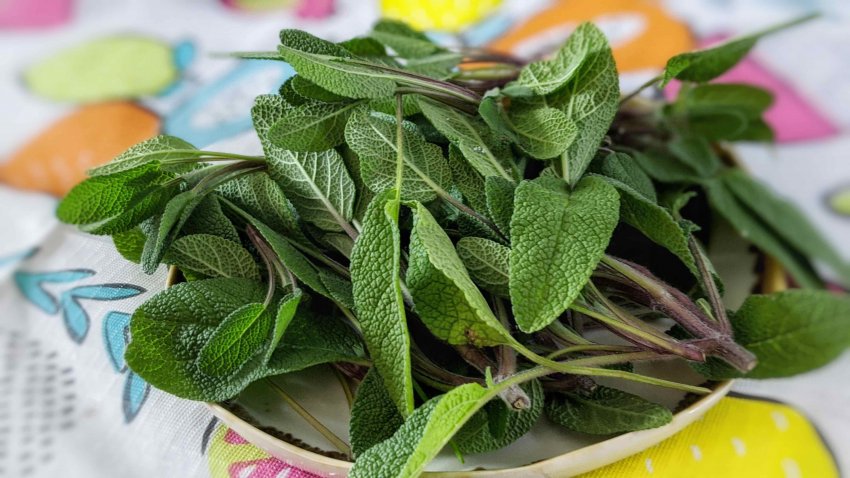 Most people have had a crispy sage leaf on top of pasta or risotto, but there is a whole undiscovered world out there when it comes to crispy-fried herbs. Flash-frying simply requires a small amount of oil as well as some fine salt to sprinkle on the herbs when they are resting on paper towel to absorb any excess grease.
Fried herbs can add amazing texture to salads when crumbled on top right before serving. As well, topping off any dessert with whipped cream and crushed fried basil or mint leaves will be met with equal amounts of "oohs" and "aahs" from friends.
Me? Well, I love frying up a mix of herbs, crushing them up with salt and pepper and sprinkling the mixture overtop of popcorn (with a bit of butter, of course).