For as long as I have been visiting Winnipeg, I never tire of discovering what's new (to me) in the city's dynamic food scene.
The newest Winnipeg restaurant in said scene is Bahay Kubo, a charming Filipino tiki bar (of sorts) in a space attached to the long-standing Royal Albert Hotel in the heart of the Exchange District. Co-owned by chefs Allan Pineda and Eejay Chua, the concept was able to come to life thanks to a partnership with The Atrium Restaurant in the Royal Albert.
Pineda is best known for doing a variety of Filipino pop-ups on and off since 2014. This is his chef's first bricks and mortar venture.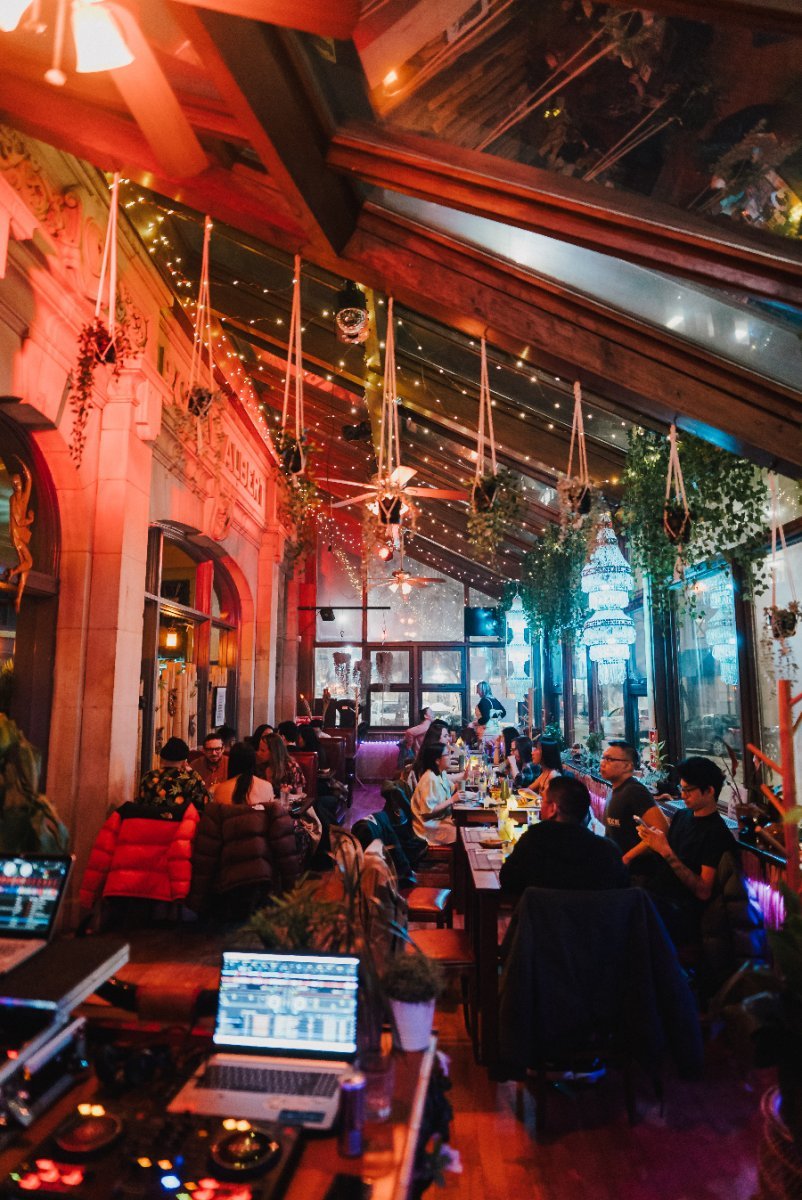 "We went with a little tiki-style, but really in our own way showcasing our Filipino heritage with heirlooms and pieces you would find in Filipino family homes in the 80s and 90s," explains co-owner Allan Pineda. "It's a glimpse of memories past while we make new ones here."
The bar's name Bahay Kubo references a type of traditional slilt house found in Philippines which is traditionally made of wood, bamboo and grass. As such, Pineda's eatery boasts plenty of bamboo accents, as well as tiki-leaning accents of wooden masks, glowing pineapples and string lights.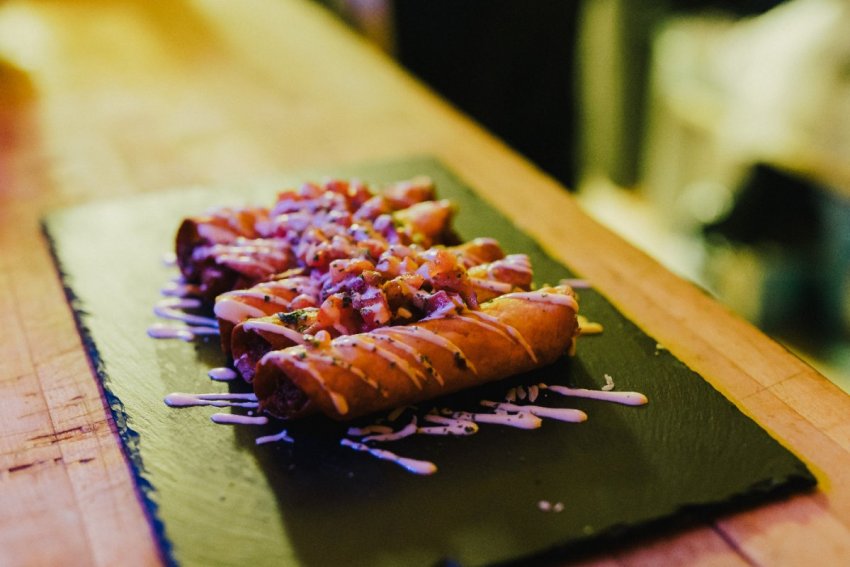 All of this sets the tone for a lively evening of playful cocktails and contemporary takes on classic Filipino dishes. Chef Eejay Chua's menu sees creations like longganisa lumpia (a delicious merging of Filipino sausage and spring rolls with smoked Loaf and Honey cheese), salmon and tuna kinilaw, panko-breaded Spam fries, cinnamon-sugar-dusted mochi waffles and more.
When it comes to drinks, Bahay Kubo has their own custom ube-infused beer made by One Great City Brewing Co, with three more Filipino-inspired brews on the way, as well as a selection of classic tiki drinks (think pina colada et al.) and plenty of non-alch options too.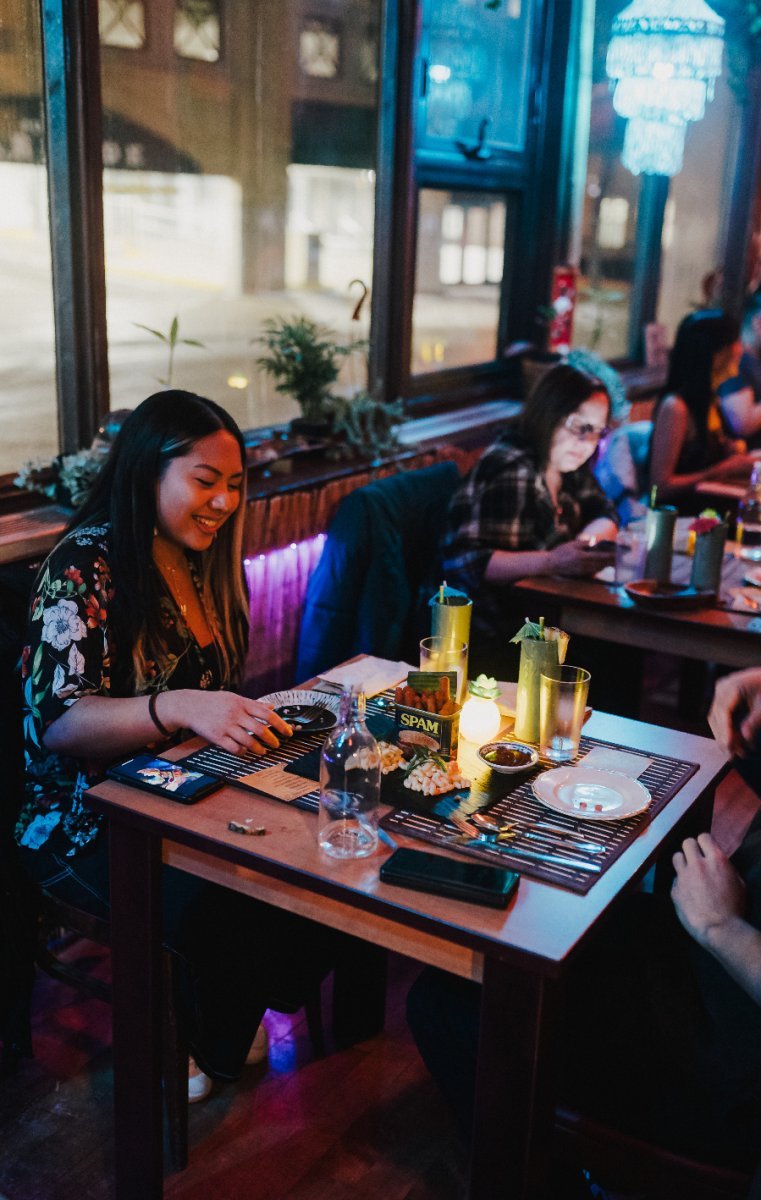 Of course, Pineda wants all Winnipeggers to come down to the Exchange to check out what his new restaurant has to offer, but he's especially hopeful that it resonates with all generations of the local Filipino community.
"From bringing back memories for many to showing a younger generation how it was before with a picture of where we came from, we hope that Filipinos in Winnipeg get all the feels when they come here, " he says.
Bahay Kubo is located at 48a Albert Street and is open Wednesdays to Saturdays from 5 p.m. onward. The bar will also be launching Sunday brunch service in the coming weeks.
Follow @bahaykubowpg on Instagram for future updates.