Dreary, rainy days happen all too often in Vancouver. While tiki bars don't literally offer sunshine, there's something about a funky, Polynesian-inspired atmosphere and a colourful, yet stiff, cocktail that does wonders for a dampened spirit. Perhaps it's because of that weather that tiki bars in North America are predominately on the West Coast.
But I digress...
Back in 1955 and originally known as the Tahitian Cocktail Lounge, the Tiki Bar at The Waldorf was the first Polynesian bar of its kind in the Pacific Northwest region of the continent and was preceded by only a handful of similar concepts, including the Fairmont San Francisco's famed Tonga Room (made especially famous by the late Anthony Bourdain) and Bali Hai in San Diego, both of which are still operating and as wildly popular today as they were decades ago.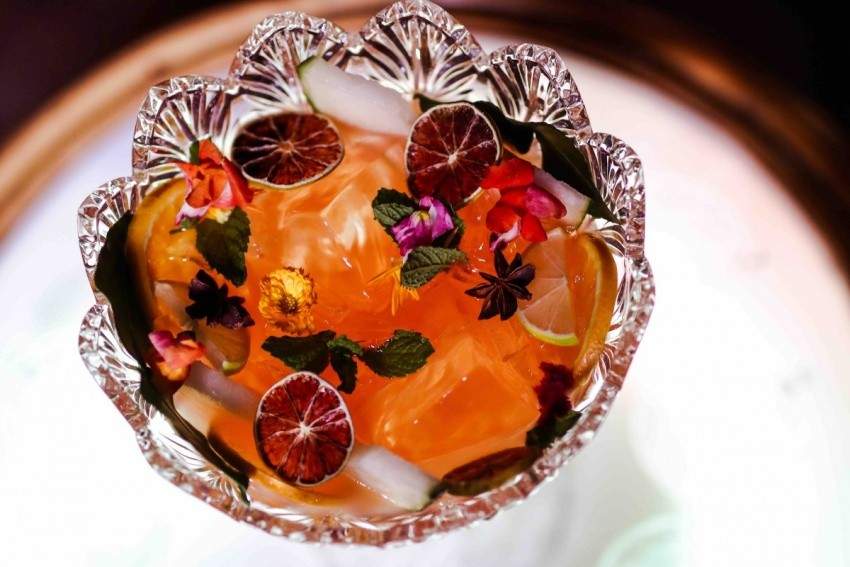 Tomorrow, Vancouver's Tiki Bar at The Waldorf will officially reopen its doors, overseen by local restaurant group the Viaggio Hospitality Group (Ancora Waterfront Dining and Patio, UVA Wine & Cocktail Bar and Cibo Trattoria). The revamped space features plenty of palm trees, bamboo accents, ornate wood carvings, among other things; but the main focal point seems to be a partially domed twinkling light ceiling, meant to mimic the night sky of the South Pacific.
"We want our guests to be instantly transported to a lush piece of Polynesia when they walk through the doors or order one of our signature cocktails," says Tiki Bar general manager Brenton Smith. "This spot has long been a favourite for locals and visitors alike and we're excited to keep channelling that tropical feel and providing an exotic escape from the hustle and bustle of city life."
Somewhat surprisingly, this re-imagined tiki bar is one of only a handful of tiki concepts across Canada, including the popular Shameful Tiki (locations in Vancouver and Toronto), Ricardo's Hideaway (Calgary, though technically a rum bar) and Snow Bird in Montreal. Being fairly uncommon in this country, this cocktail destination is all the more worth seeking out, should you find yourself on the West Coast.
When it comes to the cocktail program, bar manager Aimée Corvo (formerly of UVA) has created a list of interesting cocktails that throw to old classics commonly associated with tiki bars (i.e. Mai Tai, Zombie). In addition to the Cobra Women, a boozy balance of mezcal and cachaça, and the bright blue Beach Party (pictured above, centre) made with pisco and tequila, there are plenty of tropical shots and punch bowl cocktails ready and waiting to be set aflame by Corvo and her bar team.
Another interesting thing to note is that Tiki Bar seems to have opted for plenty of fairly elegant glassware in lieu of the standard, and often comical, tiki porcelain cocktail glasses and punch bowls. Though surely, we are bound to see a tiki face or parrot grace the bar shelves. (I hope so anyway.)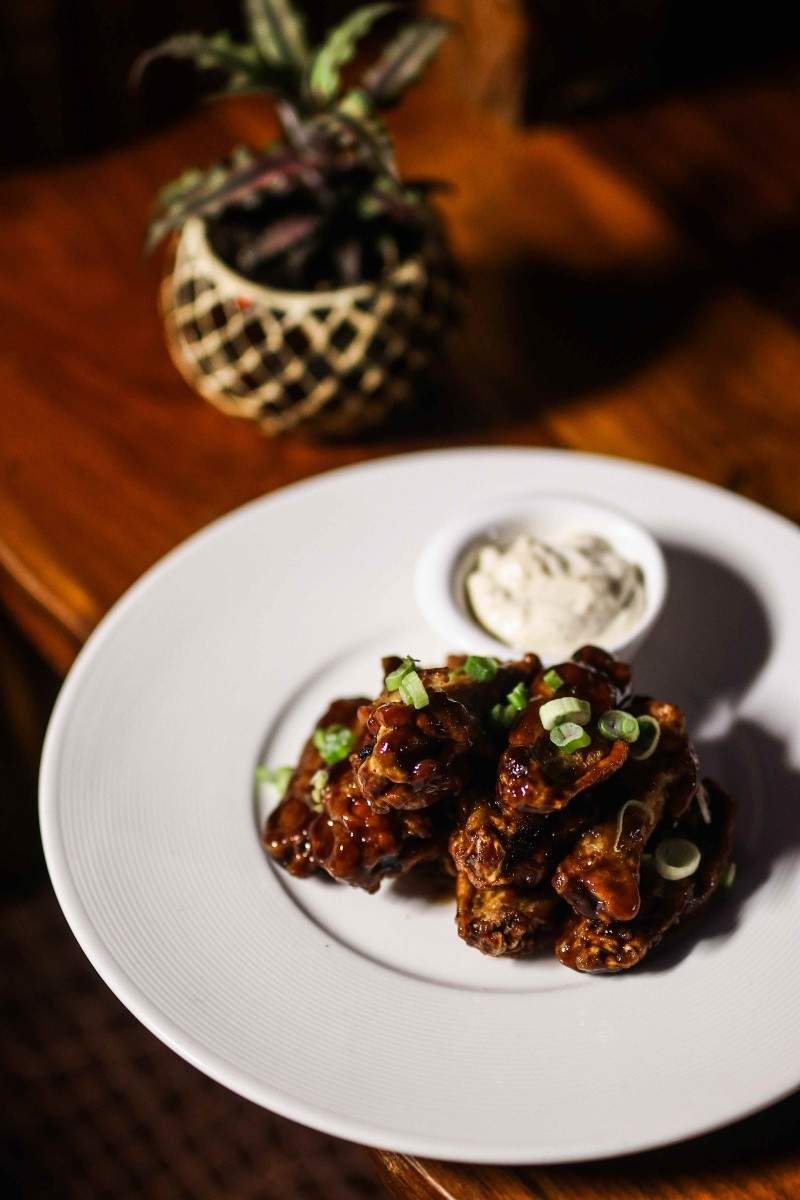 Tiki bars do tend to be "drink first, eat later" sort of establishments. As such, there's plenty of usual tiki bar suspects up for ordering here, such as tuna poke, teriyaki chicken wings, Maui-glazed ribs and more.
After its official opening on Saturday, December 15, Tiki Bar will be open Tuesday to Saturday from 5 p.m. to 2 a.m. with a daily happy hour from 5 p.m. to 7 p.m., as well as nightly entertainment (either live music or DJs) and karaoke on Wednesday nights.
With that, I'm already scouring my closet for those Hawaiian shirts I had tucked away for the winter. How foolish of me.