It was sad news earlier this year when chef/owner of Mission in Kitsilano, Curtis Luk, shared that his restaurant would be closing (it has since morphed into Their There from the owners of AnnaLena). After a few months away from the food scene, Luk has come on board as the executive chef of Cibo Trattoria and Uva Wine Bar. The chef seems eager and excited to delve deeper into the world of Italian cooking.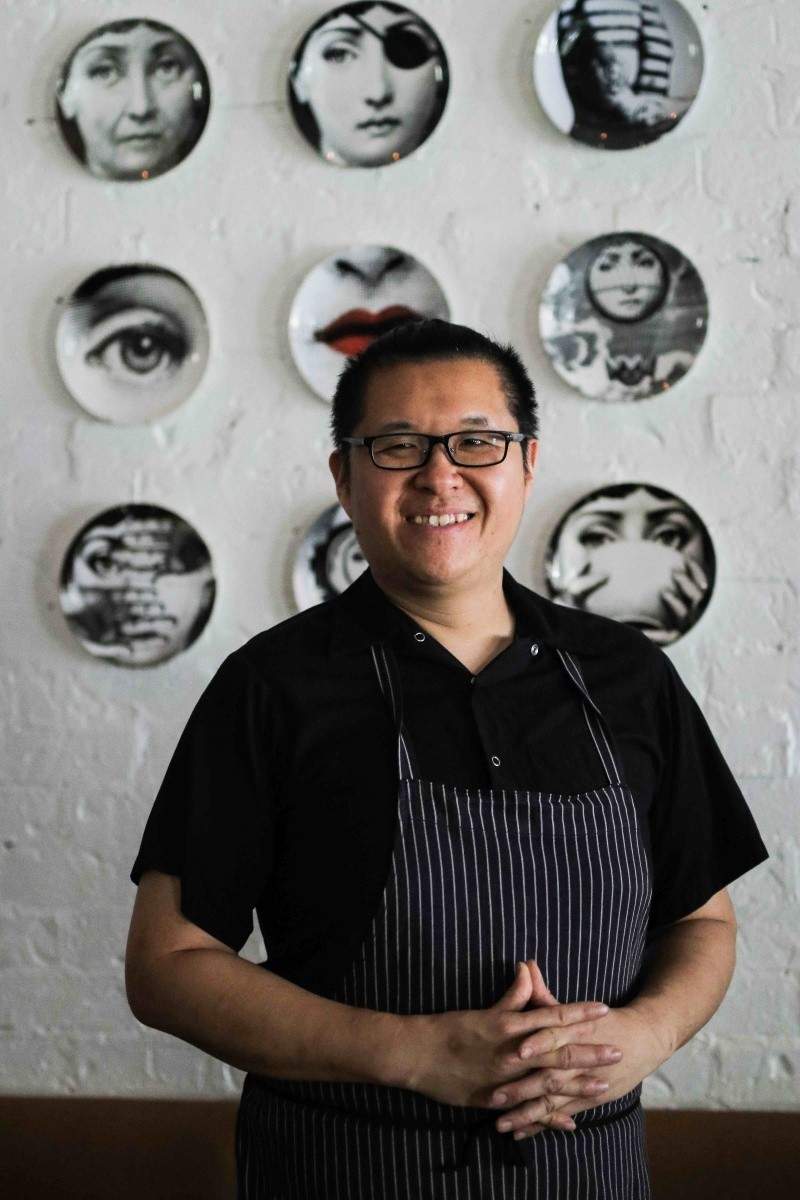 "I find that the longer I cook, the more I'm drawn to the simplicity and purity of Italian cuisine," explains Luk. "It's my aim at Cibo to explore the traditions of Italian cuisine and ingredients while merging it with local produce and modern sensibilities. I am excited to offer a menu that is fun and modern but with a steady foundation in the past."
Known for his inventive approach to food and with a specific penchant for working wonders with vegetables, the Top Chef Canada: All-Stars alum has also bolstered the menu next door at UVA Wine & Cocktail Bar by adding a number of bites and small plates such as a creative take on bruschetta with garlic roasted eggplant and green chickpeas, porcini mushroom arancini with mushroom jam, and spiedini (Italian skewers, not unlike yakitori) of lamb sirloin, pork, sweetbreads.
If you're not in the mood for roasting a big bird over the Thanksgiving weekend, Luk is also flexing his culinary muscles with an Italian-inspired multi-course Thanksgiving dinner menu from October 5 to October 7 for only $59. It beats doing a pile of dishes at home, that's for sure!