Is it their or there?
Actually, it's Their There, a new coffee shop bakery in the Kitsilano neighbourhood of Vancouver from the co-owners of the award-winning eatery, AnnaLena. Their There has taken over the former Mission space on West Fourth Avenue, and they are offering Vancouverites and visitors something a little different from the standard bakery and coffee shop program.
This trendy coffee shop --accented by the same pop culture bear figures synonymous with AnnaLena-- is serving up inventive flavours with quality ingredients as pastry Chef, Lucian Kirby (formerly Hawksworth, Buca) will oversee breads, pastries and other sweet treats. Chef Michael Robbins is mixing things up with a variety of breakfast and lunch sandwiches, perfect for those beachside hangouts on sunny summer days in Kitslano.
Their There is also serving up more than sandwiches, they are getting bad and boozy as they have a wide range of local beers and wines. SeaStar Vineyards, Sunday in August and Tantalus Vineyard selections will be offered in this hip laid-back space.
When it comes to what they're brewing, Robins has gone exclusively Portland, using Oregon's Heart Coffee Roasters for their coffee program, so sip on that as you walk around Vanier Park.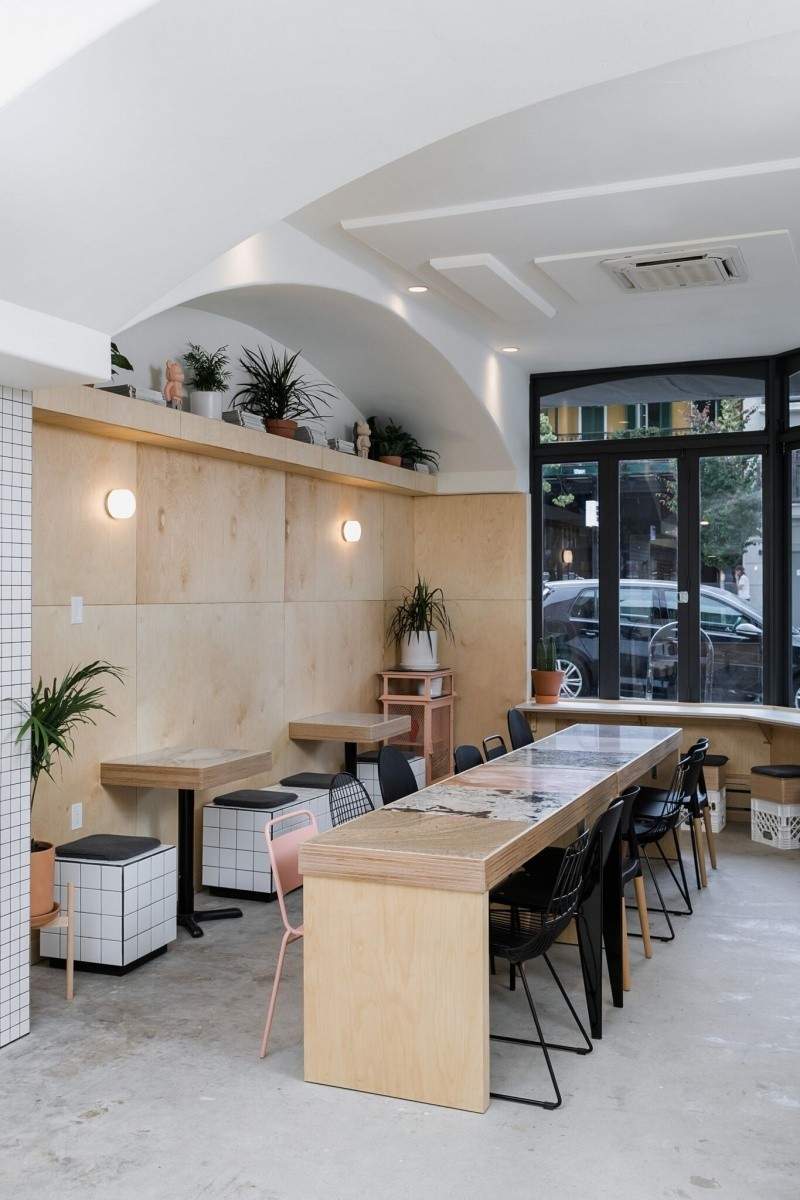 "We're creating a coffee shop that we want to go to," shares Robbins. Their There keeps on trend with its unconventional style. It's laid-back welcoming style. Its hip artistic flare showcases geometric patterns, classic black and white, with accents of light pink and wood; as well as, handmade furniture and artwork.
A welcomed addition to the Kits block, for sure.