After a highly successful month-long pop-up in Vancouver's Chinatown House, Western Canada's first Vietnamese coffee bar concept, Ca Phe is once again making waves with its latest partnership with Beaucoup Bakery & Café.
The popular French-inspired pastry purveyor is teaming up with Ca Phe to offer a brand new cold-brew Vietnamese coffee. A fresh fusion of French and Vietnamese flavours, the new coffee is made from butter and rum-roasted Vietnamese coffee beans, and is served chilled with a blend of vanilla coconut milk and condensed milk cream.
"Vietnamese coffee beans, Robusta, are very different than Arabica, which is what is typically served in Vancouver cafes and what we have at Beaucoup," says Jacky Hung, co-owner of Beaucoup Bakery. "Robusta is twice as strong in caffeine, a bit more bitter, and is normally served dripped style with condensed milk. We experimented and came up with a new cold-brew version for the bakery. The added vanilla with the coconut milk really imparts a new flavour profile to the drink."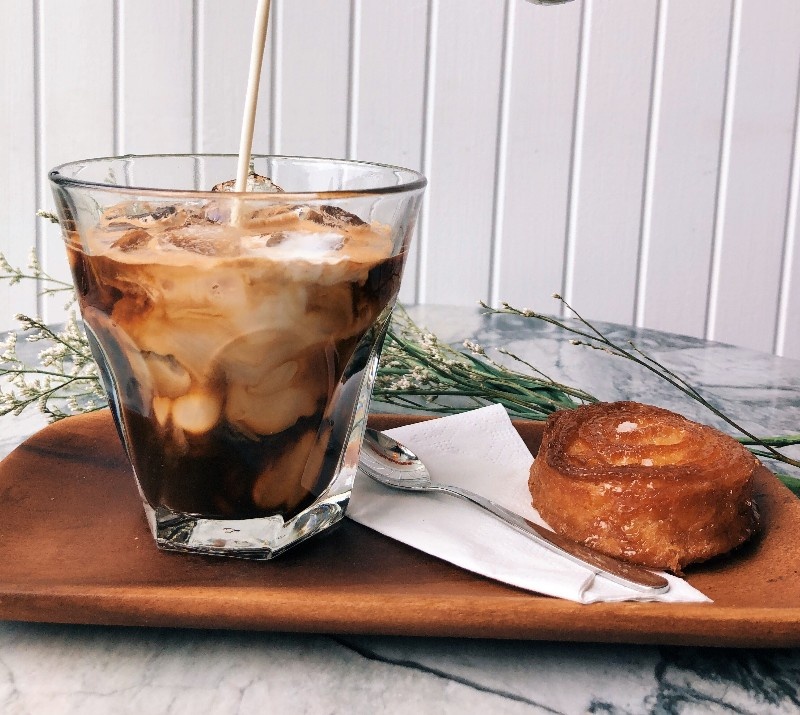 In classic Ca Phe fashion, this latest offering is only available at Beaucoup Bakery for a limited time. The coffee is going for $4.95, and the duo only plan to sell their collaborative creation until the beans run out. Twenty five per cent of each drink goes toward programming at Chinatown House, which focuses on supporting at-risk and underprivileged youths and families interested in developing digital media competence and proficiency.
"Ca Phe exceeded my expectations and it was incredible to see the support we received," says Minna Van, co-creater of Ca Phe, who has been working with Chinatown House since its inception. "We definitely wanted to keep the spark going for Vietnamese coffee and Beaucoup Bakery was a natural partner. They support local, the community, and its owners are also immigrants with ties to Chinatown."