If you're someone who can barely function without caffeine, you'll be happy to know that you can conveniently gulp down a bold, smooth, ice-cold coffee without "making" a pot of coffee, provided that you do the prep in advance.
Contrary to what you may think, cold brew is not just regular brewed coffee that's poured over ice or cooled in the fridge. It's a method of steeping coffee grounds in cold water for an extended period of time to slowly draw out and retain some of the more delicate flavours and fruity notes from the beans that are usually destroyed by heat. Beyond the simplicity in its preparation, the benefit to cold brew is a coffee that is less caffeinated, less bitter, and less acidic. Unfortunately, this also means a coffee with less body and brightness. So, which one you prefer really just depends on your style and mood.
Coffee shops in every major city are serving cold brew from the tap, made from its own unique beans and varying lengths of steeping time. It's certainly easy enough to make at home, though -- all you really need are coffee beans, a French press or sieve and cheesecloth, and about 12 hours to kill. But, if you want to try the goods made from different beans and methods that independent cafes are coming up with across the country, here are a few that offer bottled cold brews and concentrates.
Northwood (Toronto, ON)
This 38-seat spot isn't just a coffee shop with pastries and the usual selection of espresso-based drinks, Northwood is a European cafe and bar that serves premium beers (on tap and in bottles), refined classic and contemporary cocktails, as well as sandwiches and snacks, like pork creton and cheese.
Not to be overshadowed by the extensive variety of bistro offerings, the coffee, brewed with Pig Iron Coffee Roaster beans, is outstanding. Steeped for over 16 hours to extract subtle flavours, Northwood's cold brew comes in ready-to-drink stubbies as well as concentrates so you can adjust your coffee to your taste.
Photo of Northwood cold brew from Instagram.com/NorthwoodTO
Phil and Sebastian (Calgary, AB)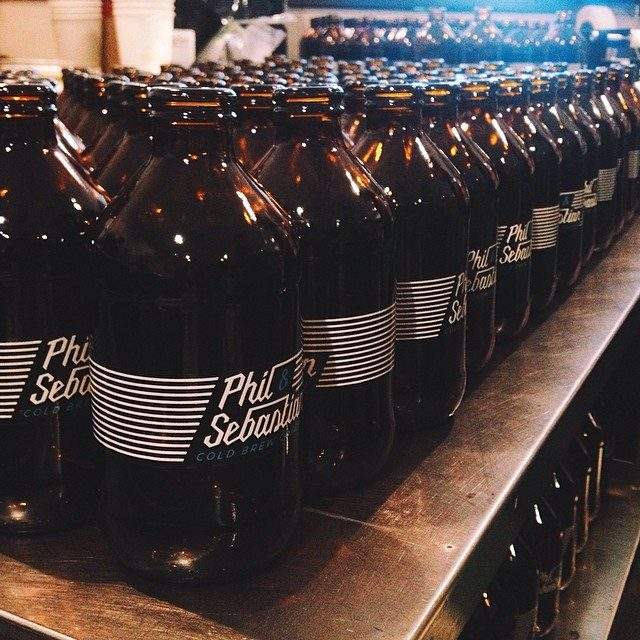 The engineers turned coffee geeks at Phil and Sebastian have travelled the globe and visited coffee growers, roasters and cafes to bring the best products and practices back to Canada. The duo roasts green beans to only a light or medium level, depending what is the most effective at bringing out the best in the beans.
Photo from Instagram.com/PhilandSeb
Salute Espresso (Windsor, ON)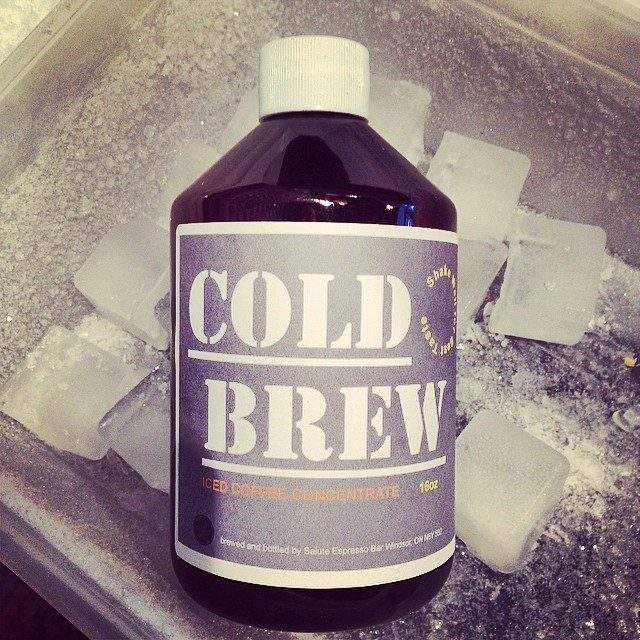 Windsor may not be the first place that comes to mind for trendy food and drinks, but Walkerville's Salute Espresso Bar stands out with its carefully-selected beans from small-batch roasters and light breakfast and lunch menus of fresh pastries, salads and sandwiches.
Photo from Instagram.com/SaluteEspressoBar
Revolver Coffee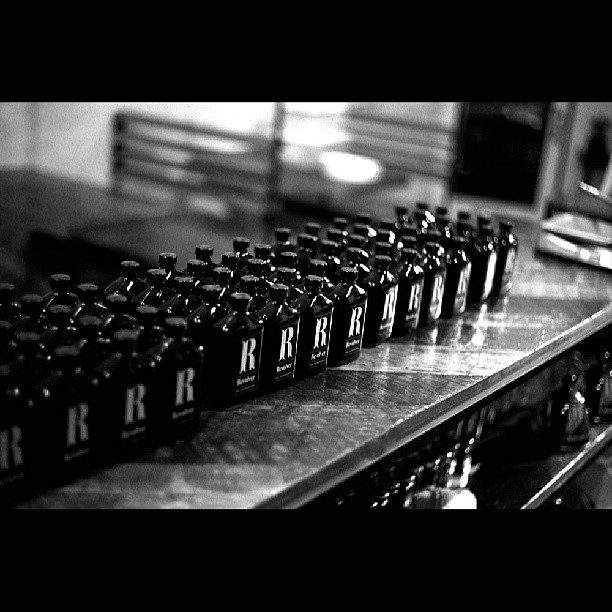 Located in Vancouver's Gastown, Revolver serves some of the best coffee in the city from a small, regularly-updated menu of few items. Its cold brew is steeped for 12 hours before immediately being bottled in hip-flask bottles. Enjoy a mickey of this neat or on the rocks.
Photo on Instagram.com/RevolverCoffee
Dispatch Coffees (Montreal, QC)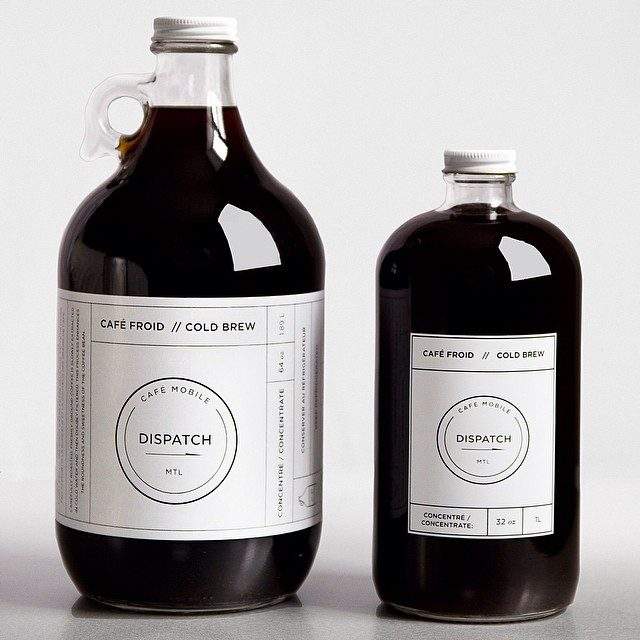 Montreal's first espresso truck caters sustainable coffee and local foods to surrounding areas, so you can enjoy the refreshing brew wherever you may be. Dispatch Coffee's cold brew is made using seasonal, locally-roasted beans and filtered water, then double-filtered. To track down the mobile cafe and try some of its other coffees, baked goods and teas, follow Dispatch Coffee on Facebook and Twitter.
Photo from Instagram.com/DispatchCoffee