A new cafe concept opened its doors in Calgary yesterday and while a new entry into the city's culinary community is always an exciting occasion in and of itself, Lil E Coffee Cafe is going to be serving up a lot more than just caffeinated drinks.
Located in the newly-renovated Sun Life Plaza, Lil E's mission is to provide meaningful and productive employment opportunities to individuals with intellectual and developmental disabilities.
The concept of Lil E was inspired by the daughter of cafe owner Paul Constance, Ella, who was born with Down syndrome. When Constance learned of a cafe in North Carolina run entirely by people with intellectual and developmental disabilities, he decided it was time to bring the concept to Canada.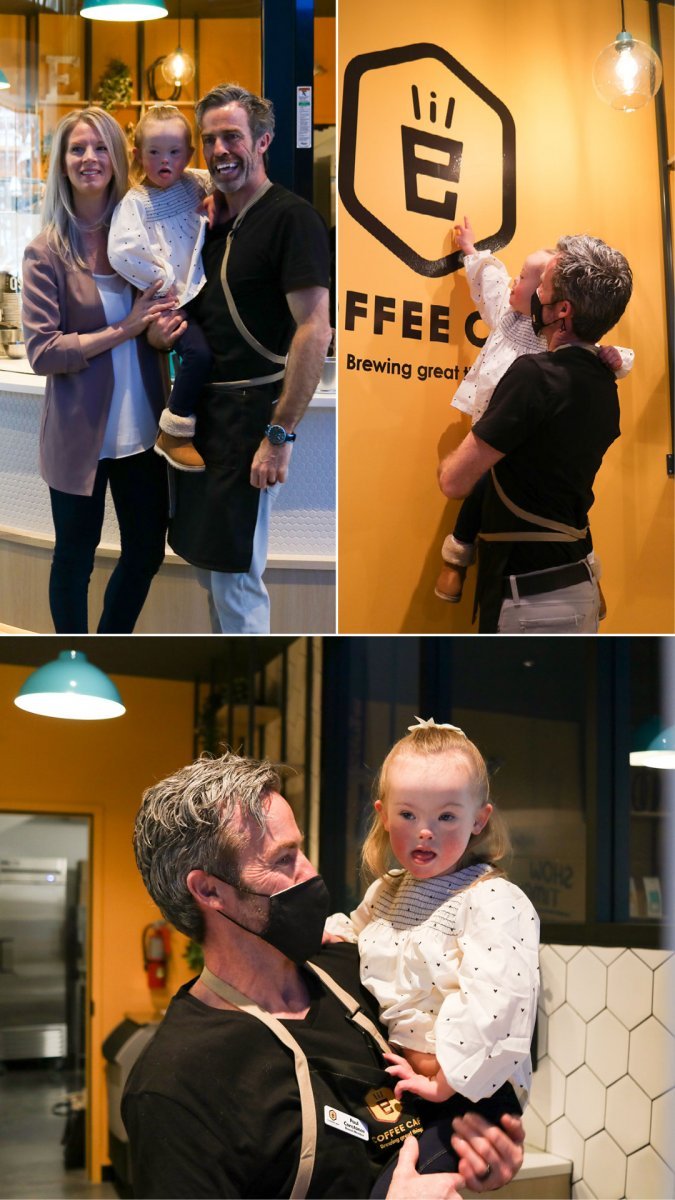 "Greatness starts with a belief that a person has what it takes. With having a daughter with Down syndrome and experiencing the magic and joy she brings to those around her, I wanted to be able to share with others," Constance explains. "This venture provides an opportunity for both meaningful employment, as there are over 4 million disabled individuals not employed in Canada, and awareness to the community of the potential impact of these amazing individuals."
The cafe with a purpose will also offer plenty of products from celebrated local small businesses including coffee beans from Rosso Coffee Roasters, custom soap and sanitizer from Rocky Mountain Soap Co., cold beverages from Wild Tea Kombucha, and more.
Lil E Coffee Cafe is open Monday through Friday from 7:30 a.m. to 1:30 p.m.