Today, popular Vancouver-based coffee and cafe chain Kafka's Coffee announced the reopening of its seasonal Lil Bird Sandwich Co. takeout window for the remainder of the summer.
Located inside of Kafka's Coffee on Main Street, Lil Bird Sandwich Co. offers an all-day array of seasonal sandwiches that range from breakfast sandwiches like the Eggtopia (free-range egg, cheddar, kale pesto, avocado, and chili mayo on a fresh milk bun) to lunch offerings such as the Super Chicken Shawarma (brined free-range chicken, preserved lemon aioli, pickled turnips, fresh herbs and tomato on a sourdough hoagie).
"Preparing the main components of an outstanding sandwich takes time, dedication, and patience," says head chef Nitzan Cohen. "It's a true labour of love that is mindfully practised behind the scenes. We bake heavenly bread; pickle and preserve distinctive condiments; and marinate, braise, and slow-roast locally sourced meats and seasonal vegetables."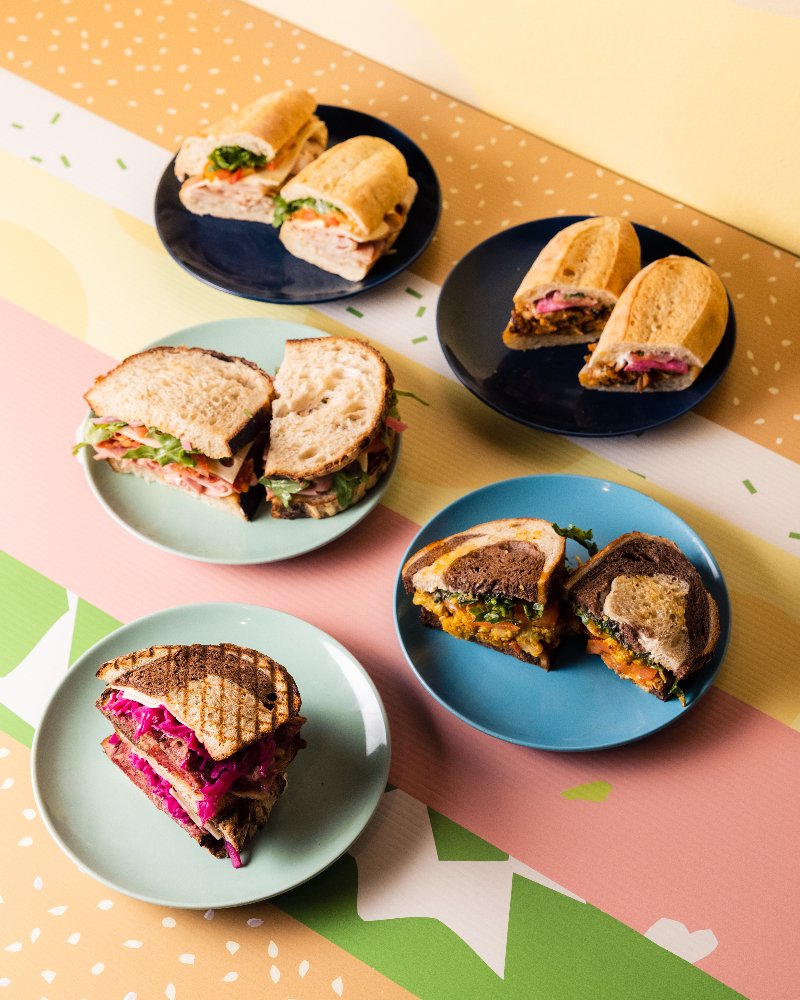 In addition to its new and returning meat-centric creations, the Main Street sandwich bar has also added a few plant-based offerings to its takeout menu, including the Marrakesh Express (curry-spiced cauliflower, lemon tahini, spicy Moroccan sauce, tomato and arugula on marble rye) and the Glory Bowl (avocado, quinoa, kale, radish, egg, Brussels sprouts, tomato, pickled cabbage, arugula, yam hummus and crispy chickpeas, citrus vinaigrette).
"Lil Bird's takeout window gives us an opportunity to stay connected with our community and personally interact with passersby," explains Lil Bird Sandwich Co. and Kafka's Coffee owner Aaron Kafka. "It's a really lovely and comfortable way to experience ordering grab-and-go lunch."
Lil Bird Sandwich Co. is open daily at Kafka's on Main from 7 a.m. to 5 p.m. The Lil Bird menu is also available at Kafka's Great Northern Way location and can be delivered through Uber Eats.