After taking over the former Burgoo space on West 4th, Delara Restaurant has finally made its official debut today by way of a takeout menu of savoury and sweet Persian eats.
Available from 11 a.m. onward today (and over the weekend, I believe) via their takeout window, chef and owner Bardia Ilbeiggi's currently concise menu consists of a saffron marinated grilled chicken sandwich, smoked and marinated olives, smoky eggplant dip with grilled sourdough flatbread, a saffron cream-filled croissant and cardamom-pistachio cream puff. The latter being created in collaboration with Butterboom Bakery.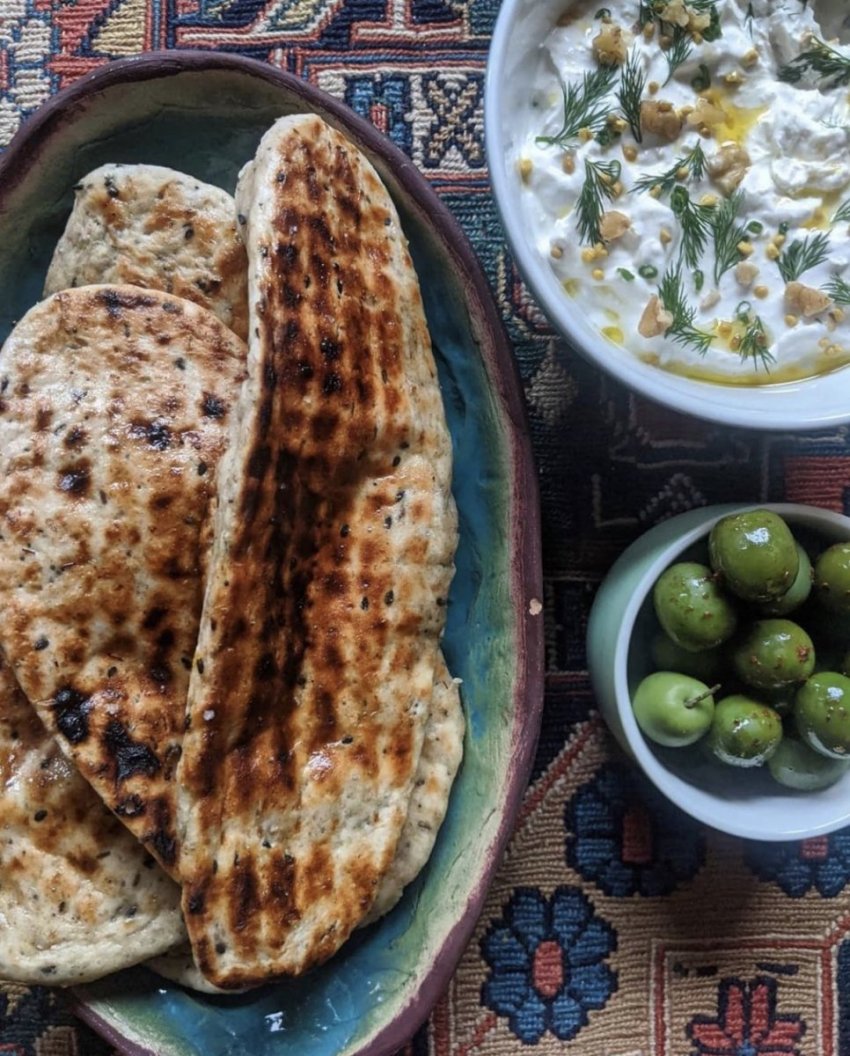 A mix of hot and cold drinks are also on offer and include a sparkling mint and honey drink, local craft beer, Elysian drip coffee and cold brew and more.
While Delara Restaurant's exact opening date for sit-down dining and full menu options are still to be announced, people are encouraged to follow the eatery's Instagram feed for other announcements in the near future.