Although Canada's culinary scene has seen substantial growth over the last several years, there has been little innovation in the hospitality industry when it comes to hiring and training practices.
The average restaurant typically loses roughly $150,000 every year due to the combination of ineffectual peer-to-peer training and increasingly high turnover. And while the industry has seemingly accepted these metrics as an unavoidable cost of business, one restaurateur has found a unique way to mitigate expenditures and turnover while increasing inclusivity within the landscape of hiring and training.
NIDUM is a virtual reality-based tech platform--created by REGRUB founder Jose Azares--that aims to address the aforementioned challenges of recruitment, onboarding, training, and turnover by creating immersive and engaging virtual reality training modules.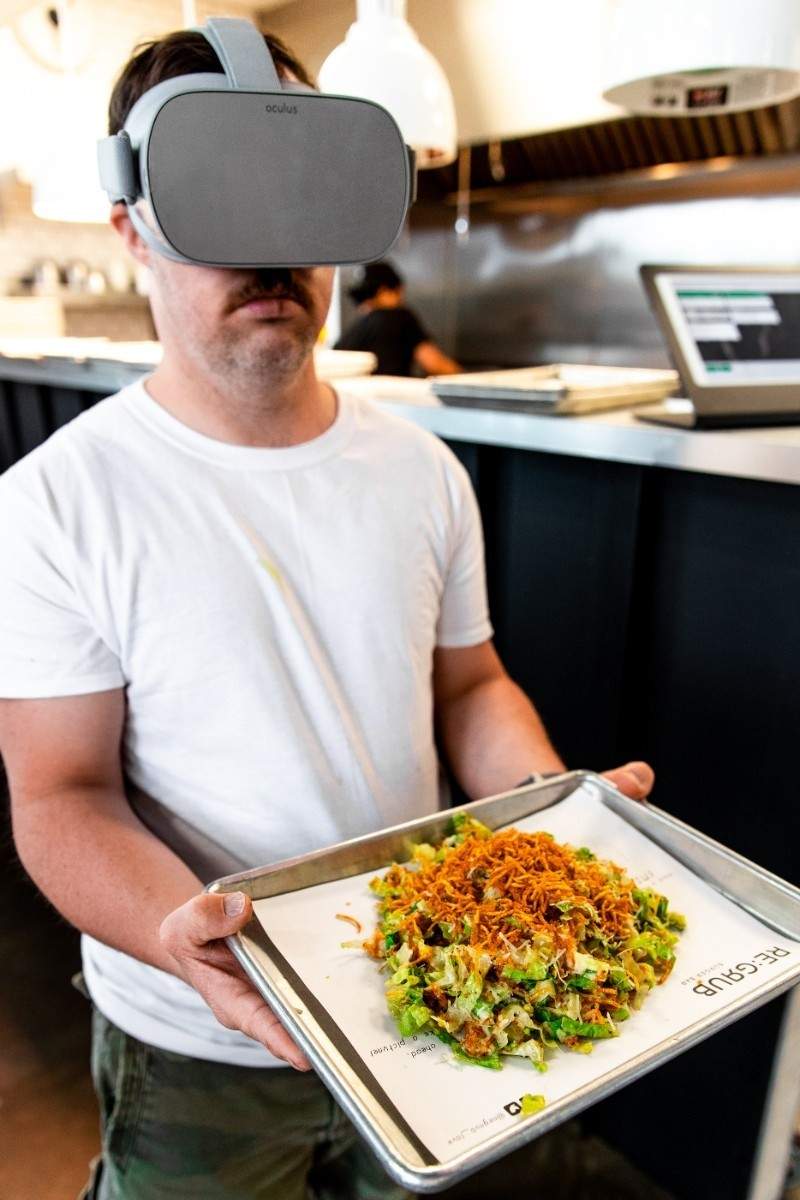 "While running a restaurant in Calgary, I felt those staffing pain points first hand: low employee engagement, costly and ineffective training practices and no way to measure whether a new hire was going to be a good fit," says Azares, a Venezuelan-born serial entrepreneur and nominee for the 2019 Developmental Disabilities Resource Centre Inclusion Award. "At the same time, I also saw the barriers many vulnerable Calgarians face when trying to find employment."
To create this unique experience, NIDUM shoots a 365-degree video inside the restaurant, which is then digitized into a VR module that is also accessible on laptops and phones.
Whenever NIDUM creates a virtual reality training module for a restaurant, the module is shared with human services agencies who work with vulnerable communities. These often-marginalized communities then have access to highly relevant and industry-specific information, which will dramatically improve their job-hunting and preparation process. Additionally, the digitization of the restaurant hiring and training experience creates a playing field that is more balanced and accessible to all potential applicants.
"Our data shows that employees who use our VR training modules show up for work 40 to 60 per cent trained. They require much less supervision and quickly become a valuable member of the team," says Azares. "With NIDUM, employers can see how people interact with the module, so they can determine if the new hire is going to be committed and reliable."
After completing a highly successful pilot program at REGRUB, NIDUM is now offering its services to other businesses throughout Calgary. The VR modules are unique to each location, and are fully customizable to HR practices, as well as front and back of house operations.