We love a "for a limited time only" moment, especially when it comes to Beaucoup Bakery and their decadent pastry creations.
The famed Vancouver bakery just announced that it will once again be teaming up with Chinatown BBQ for a delicious-sounding collab. The Bolo BBQ Pork Cruffin will be available exclusively at Chinatown BBQ (130 E Pender Street) ;on Saturday, Sept. 9 and Sunday, Sept. 10, 2023.
It looks absolutely stunning.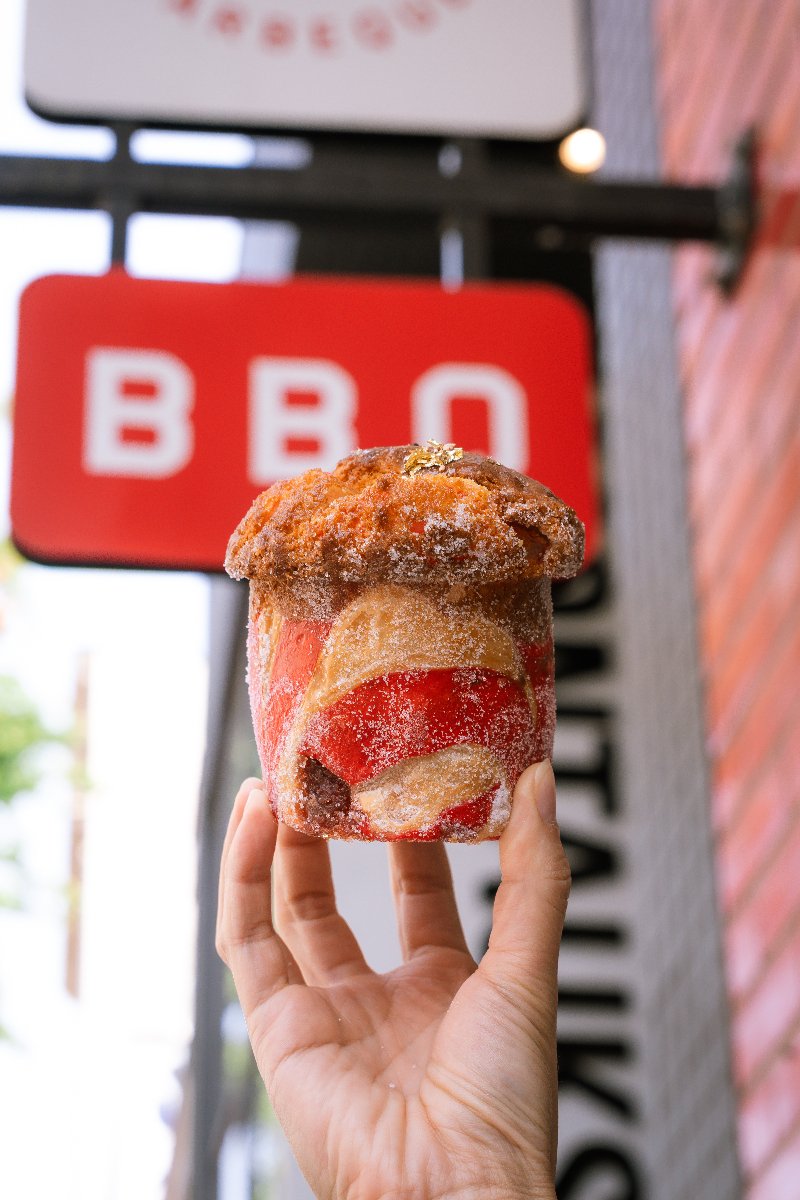 The collab is a happy trifecta of Beaucoup Bakery's croissant pastry, brioche, a crunchy bolo bun cookie, and Chinatown BBQ's honey-glazed BBQ pork. The menu item costs $9.88 and is being sold in support of Light Up Chinatown!
"My brother and I have great love for Vancouver Chinatown, and we are honoured to continue supporting the community through collaborations with neighbourhood stalwart Chinatown BBQ,"says Beaucoup's co-owner Betty Hung. "This new creation is a wonderful blend of our pastries with the bold flavours of Chinatown BBQ's delicious BBQ pork. We hope people will come down to Chinatown to try our creation and stay awhile to enjoy the festivities."

The Bolo BBQ Pork Cruffin is only available on Sat. 9 and 10, 2023 at Chinatown BBQ beginning at 1 p.m. each day.