With Lunar New Year coming up soon, there are few cities in Canada better to ring in the Year of the Rabbit than Vancouver.
Beaucoup Bakery's Lunar New Year creations are always something to look forward to, and this year owner Betty Hung has outdone herself with a delicious array of baked goods.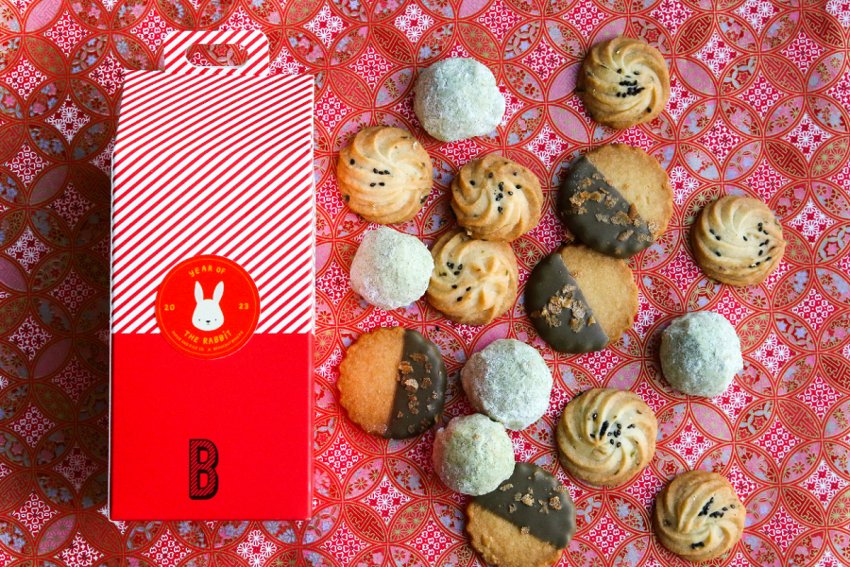 "The Year of the Rabbit is known to symbolize auspiciousness, cleverness, and positivity," says Betty Hung in this week's feature menu announcement. "Our collection features several rabbit motifs throughout to honour the quiet but thoughtful zodiac sign. They are meant to be shared or gifted, a Lunar New Year tradition as people visit friends and relatives."
The limited edition Lucky Rabbit Collection at Beaucoup Bakery consists of creations like a mango yuzu cake ($38.88), coconut pandan mango macadamia cookies, scallion pancake cookies (18-piece assorted cookie boxes are $38.88), oolong peach tiramisu ($8.88), and a show-stopping savoury Golden Goose Croissant ($9.88).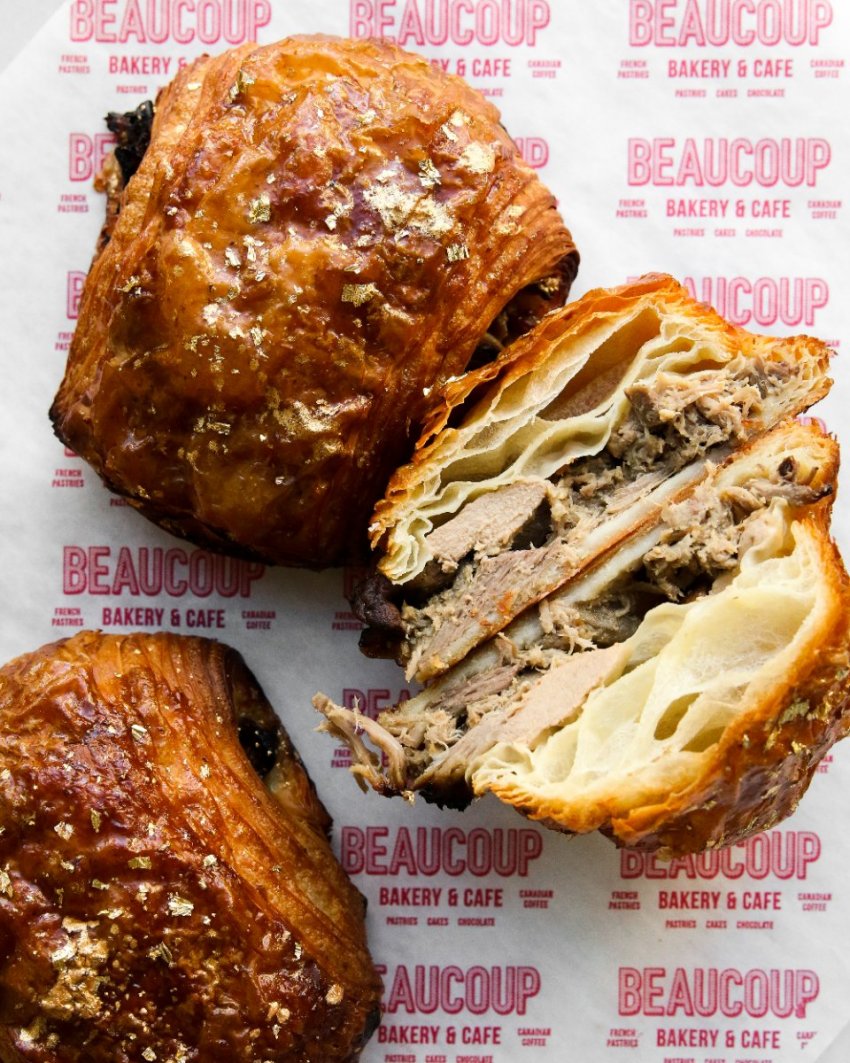 The savoury croissant is made with Chinatown BBQ's famous BBQ goose, foie gras, truffle sauce, plum sauce and jam. It's only January, but this indulgent baked good might just be the most interesting croissant you'll eat all year.
All Lunar New Year items are available to pre-order now through the Beaucoup Bakery website.