With a lengthy career in music and a sound all her own, it only seems natural that Vancouver-raised, Nashville-dwelling Chrystal Leigh is ready to break through. The singer, along counterpart Jimmy Thow, make up the popular Canadian country duo Sons of Daughters. The two have had multiple radio hits, including "Ain't Gonna Be Lonely Now", "What If We Stay" and their latest single "I Picture You", and are currently nominated in the Rising Star Award category for the 2020 CCMA Awards.
Leigh is an food lover through-and-through with Dutch and Indonesian heritage. The result is a woman with a penchant for spicy food and discovering all that her two mainstay cities--Nashville and Vancouver--have to offer.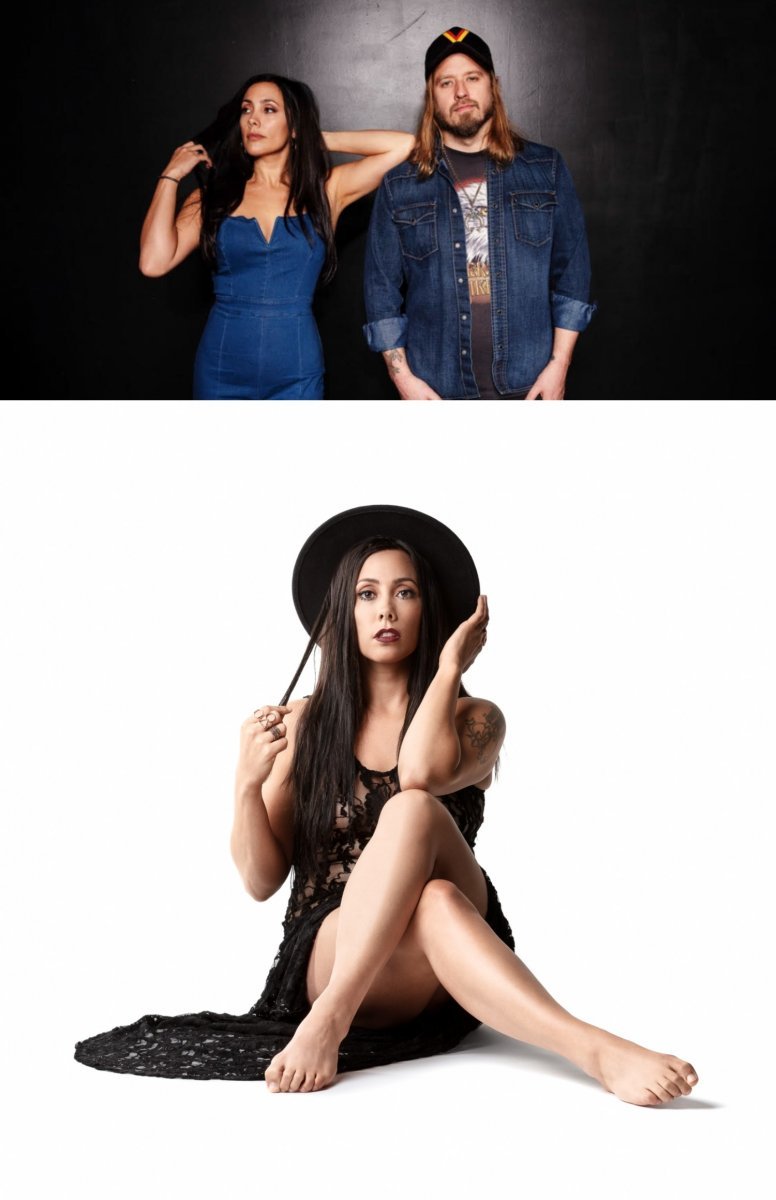 You have an interesting family background that traces to Holland and Indonesia. I bet you had some amazing food growing up.
Oh, I definitely did! My grandmother was raised in Indonesia. It was a Dutch colony because the Dutch had come in and kind of reclaimed Indonesia, so my whole family actually moved to Holland. Because of that, I grew up with both cuisines. So we'd have gado-gado, nasi goreng and satay all the time, but then we would throw in kroepoek, which is a shrimp cracker. Oh, I love those... And we grew up with peanut sauce, of course. Peanut sauce on everything.
Before we hopped on the phone, you were just at the drive-thru to get Tim Horton's. Is Timmies a comfort drink for you now when you're back up in Canada?
It's funny, I am honestly a die-hard Tim Horton's fan. It might just be the "Canadian" coming out of me, but it's not something we have in Nashville. It's quick and easy and I'm a really boring eater on the road. You're just always on the go. We have riders, so we just eat whatever's in the dressing room before a show.
Do you have any unusual food or drink requests for your rider?
Nothing crazy, but we love tequila and we love Jameson. That's usually a must. We usually ask for a case of a quality local beer too. We really like to get something local to see what they're doing. When it comes to food, we just keep it simple. Cheese and crackers and a salad, and I'm fine.
Living in Nashville, is hot chicken something that you have often?
No, not often, but some people love it. I mean, I'll only go if I'm taking a tourist there. I'm not really a big fan of being in pain while I'm eating. I have a specific spice that I like, I think, cooking with sambal oelek and that kind of stuff. There's something really different about those compared to Tabasco-based spices.
If I am going for some hot chicken, I go to Bolton's Hot Chicken in East Nashville. You literally order your chicken through a hole in a brick wall and it looks sort of like a bunker. I find Bolton's and Prince's Chicken are amazing.
When Leigh is back home visiting in Vancouver, here's where you're likely to find her grabbing eats and drinks with friends.
Breakfast
There's so many brunch places in Vancouver, but Jam Cafe is one of my favourites. If you're wanting to impress people, they have these delicious "green eggs and ham" and they have great biscuits. They have a bit of a Southern-style theme there, which is nice.
I also go to the Zen Cafe in Kitsilano and it's always so good. They use high quality eggs and a lot of organic ingredients. They have two pages of just eggs Bennys, which is so cool. It's very unassuming from the outside.
I'm a bit of a sucker for diners in general. I really like old school, retro diners and there's another one on West 4th Ave called Sophie's Cosmic Cafe. It's one of those places where it has vintage stuff everywhere, a jukebox and that kind of thing.
Lunch
My family and I always love to hit The Sandbar Seafood Restaurant. That restaurant is really great, or [when you're on Granville Island] just the market itself offers a lot. I got to be honest, I can't tell you the names of the little restaurants and vendors in the market itself, but there's always something. I mean, you've got to go for the fish and chips on the dock.
Dinner
Any time I'm in Vancouver, it's all about the seafood, so we always have to hit the Blue Water Cafe. Its seafood tower is epic and offers a little bit of everything. You get their sushi and you get the squid and the oysters. I mean, I have to get oysters as soon as I'm in Vancouver. Give me all the sushi, seafood and oysters.
I've made the mistake of trying to get my oyster fix in Nashville and it's really not the same.
Best spot for sushi
I live and die for sushi and I love, love, love sashimi. There is one restaurant I always meet a good friend at, and it's a Japanese restaurant in Yaletown, Minami. I go to Minami every time I'm back home. I always get their sashimi platter and it's always so incredible. The fish melts in your mouth and there's all these little sauces and torched jalapenos and stuff on the [pressed] sashimi. If you haven't been, you've got to go.
Drinks and live music
The Guilt and Co. is a really cool place. I would go there for a cocktail and to watch live music. It's underground; it's in the Gastown neighbourhood right in downtown Vancouver. The servers all have that old flapper-bowler kind of look with the little caps and the suspenders. You'll usually find killer bands here playing funk music or jazz, that kind of thing.
Watch: Sons of Daughters - I Picture You (official video)