Especially when live music (with vocals) is still not permitted in most provinces, we want to do what we can to celebrate Canadian musicians. With that in mind, we are excited to share that Russell Brewing is releasing its Blue Jay Sessions Ale in Alberta on July 1.
Originally released in February as a four-pack of tall boys in anticipation of the 2020 Juno Awards and the Blue Jay Sessions: Juno Edition in Saskatoon, the Blue Jay Sessions Ale has been repackaged into six-packs and also boasts a new design that's inspired by the colours of Alberta's provincial flag. As well, $1 from the sale of each pack of beer will be donated to the Unison Benevolent Fund, a charity that provides support and emergency financial relief to Canadian musicians.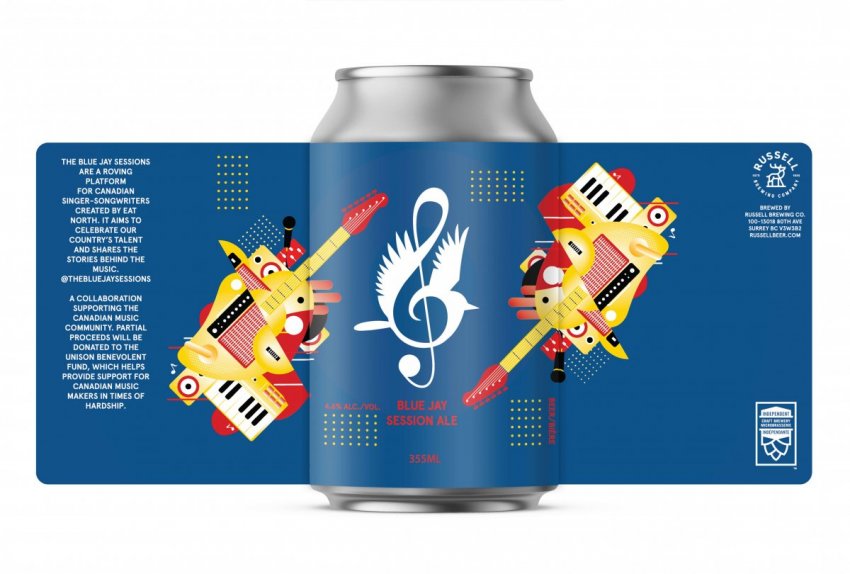 Blue Jay Sessions Ale is now available for Alberta liquor stores to order, so expect to see them on store shelves across the province beginning later next week. As for our live music event series behind this beer, we are hoping to announce the new home venue for the Blue Jay Sessions, along with tentative dates, by early July.