Always known for dynamic graphics on its beer cans, Russell Brewing has just debuted a new Blue Jay session ale which will become widely available in Saskatchewan liquor stores in late February.
The can's design is an homage to Saskatoon's thriving music community as well as the songwriter-focused pop-up series, Blue Jay Sessions, which will descend on Saskatoon March 12-15 while the Juno Awards are taking place in the city. Inside is a dry-hopped blonde ale that clocks in at an approachable 4.6 per cent.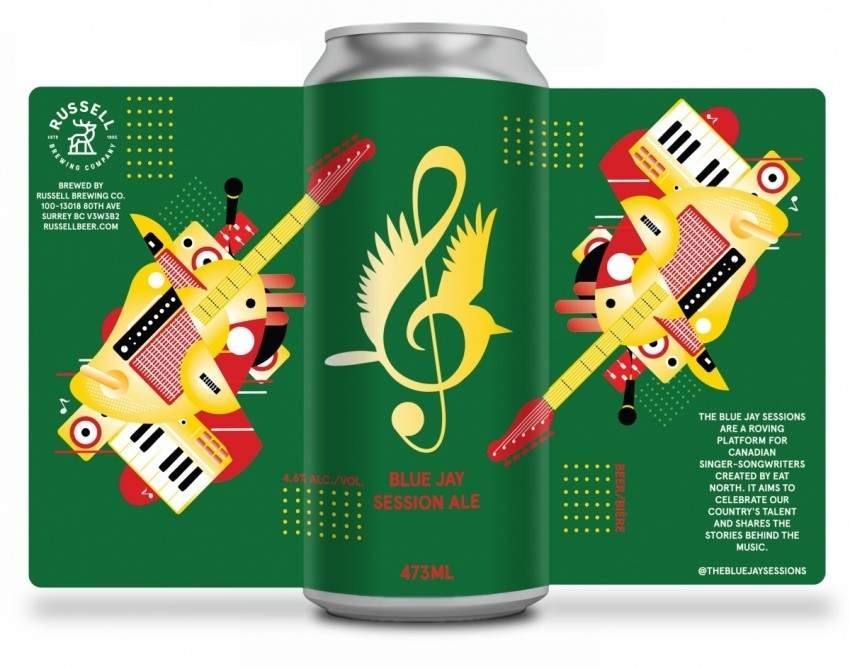 "The artwork was meant to be simplistic with an emphasis on music while capturing the bold colours of the Saskatchewan flag," explains Jimmy Darbyshire, who designed the look of the beer can. "We have musicians coming from the east and the west and meeting in the middle for this year's Juno Awards, the 'middle' being Saskatoon, SK of course and we wanted to celebrate that with this design."
The Blue Jay Sessions aren't officially affiliated with the awards, but they are providing more than 30 musicians with a platform to showcase their talents at a time when all eyes are on Saskatoon.
A representative from Russell Brewing said that approximately 3,000 custom cans were made and in the process of being distributed to a variety of major liquor stores across the province, with a heavy lean to the Saskatoon area. Expect to see these cans on shelves by Feb. 24.