Dubbed as "Canada's first virtual food hall", Kitchen Hub Food Hall has officially become the first first ghost kitchen of its kind to open inside of a Canadian grocery store.
Constructed inside of Longo's Liberty Village, the food hall currently offers dishes from restaurants such as Mandy's Gourmet Salads, PAI, and Colibri with Tecolote. Items can be ordered through Kitchen Hub's on-site kiosks as well as online and via or third-party delivery apps for either dine-in, takeout or delivery.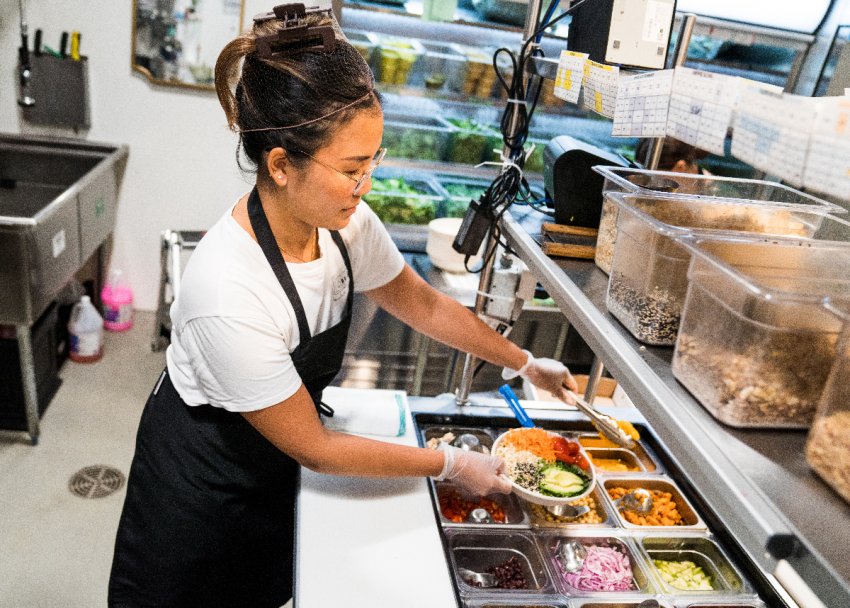 "We are always looking for new ways to exceed the demands of the quickly evolving takeout channel," says Adam Armeland, Kitchen Hub co-founder and CEO in this week's announcement. "We identified an incredible opportunity to not only expand our business model by adding a completely new style of virtual food hall, but also benefit our grocery partner by driving foot traffic in-store and our customers by providing streamlined access to unbelievable takeout in a way that's never been done before."
Including this new location within Longo's Liberty Village, Kitchen Hub Food Hall has a total of four locations across Toronto. The company also mentioned in the announcement that future collaborations with other Longo's locations are currently being explored.