Following the successful launch of its first Aburi To-Go grocery concept in May, Aburi Restaurants Canada announced this week that it will be opening the doors to its newest grab-and-go collection inside Vancouver's Gyoza Bar on September 1.
Along with Gyoza Bar's popular dine-in, takeout, and delivery options, the Vancouver eatery will now be home to an array of Aburi Restaurant products made in-house daily, including meal kits, snacks, ready-to-eat bento and bowls, desserts and more.
"Gyoza Bar is located in the hub of Vancouver's financial district, surrounded by offices and international schools, making it an ideal place for our second Aburi To-Go," explains Dean Harrison, spokesperson for Aburi Restaurants Canada. "The dine-in and shopping hybrid experience gives our guests choice and options. For example, if you enjoyed our popular shrimp gyoza for lunch, you can immediately take home a frozen pack to make yourself."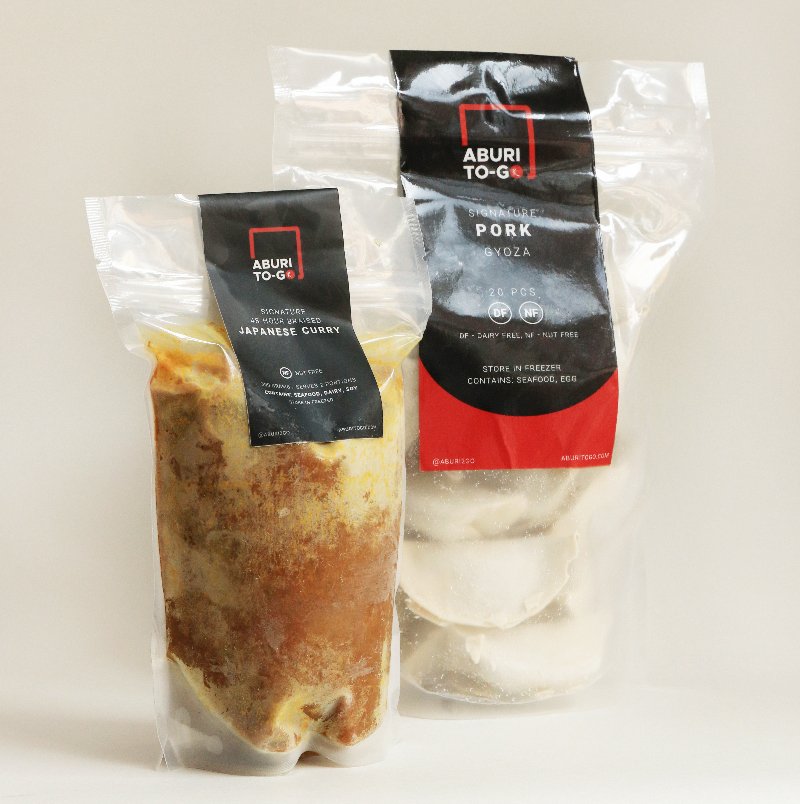 The new location will also offer an extensive selection of house-made condiments, soups, and sauces, frozen meats and seafoods, and Japanese-alcohol-forward beverages such as sake and craft beer.
Aburi To-Go Downtown officially opens on Wednesday, September 1 and will be open Tuesdays through Saturdays from 11:30 a.m. to 7 p.m.