As Canada's culinary community continues to cope with the ongoing challenges associated with COVID-19 and its correlative economic impact, the significance of supporting small businesses has become more important than ever.
It's estimated that 25 per cent of small businesses have been forced to close their doors since the onset of the pandemic, and while others have managed to stay afloat by allocating resources toward takeout and delivery models, the added cost of third party delivery companies can often lead to severely low margins.
In an effort to overcome these ongoing hurdles and re-empower small businesses in Calgary, a group of independent establishments announced today the formation of a new culinary collective, Best of Calgary Foods.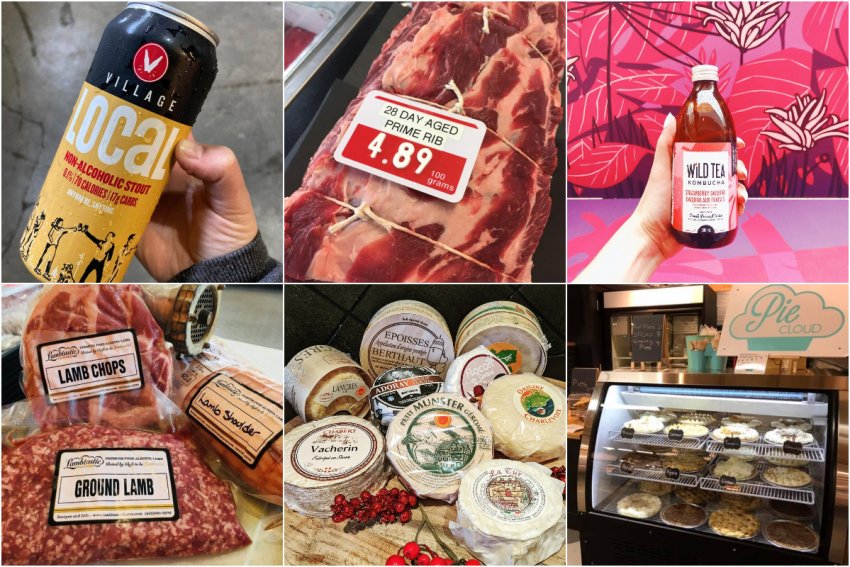 Comprised of 24 local food businesses and over 1,000 artisanal creations, Best of Calgary Foods will provide Calgarians with a virtual one-stop shop (with city-wide delivery service) for an array of the province's finest edible offerings, bypassing a detrimental commission structure imposed by distributors, wholesalers, and third party delivery companies.
"As a small business owner, you have to wear many hats. But you simply cannot do it all and remain successful. You can easily spread yourself too thin, and then sooner or later things start to unravel," explains Peasant Cheese co-owner Crystal McKenzie. "We believe in culinary excellence and need to focus our energies there. And that is what this collective allows us to do – focus on our cheese business instead of running around the city trying to be a courier too. And we couldn't be in better company than with this group of fellow culinary artisans."
In addition to featuring direct links to a wide selection of regional favourites such as Alpine Sausage, Village Brewery, Lambtastic Farms, Village Brewery and Calgary Heritage Roasting Company, Best of Calgary Foods also allows users to search for products based on their prefered type of cuisine and dietary restrictions, along with a slew of other options.
According to Best of Calgary Foods, the collective is currently in talks with several other groups of small businesses across the country to establish similar models in other major Canadian cities. The full list of participating establishments and their products can be found online.