The second annual Barley and Smoke fundraiser is now just one month away, and this week, the charitable food, beverage, and music event in support of Kids Cancer Care and Camp Kindle revealed what guests can expect from this year's main event.
Taking place at Enmax Park on August 28, the outdoor Grillin' for a Cure event will feature over 18 local craft beer and food establishments teaming up for a fun and flavourful evening of culinary competitions, live musical performances, creative Western-themed playhouses, giveaways, and much more.
"Barley and Smoke is the foodie event of the year. It serves up some of the best food and craft beer you'll ever taste. It's outdoors with lots of room for physical distancing, tasting and mingling. And it's all local–local businesses supporting a local charity," says Christine McIver, Founder and Chief Executive Officer of Kids Cancer Care. "Calgary needs this right now and we're so grateful to the sponsors and organizers for bringing it back as soon as they could to help promote local business and raise funds for Alberta children with cancer."
This year's culinary competition will see participants like Prairie Dog Brewing, Eighty-Eight Brewing Company, Pink Door Pizza, Cluck N Cleaver, and Rodney's Oyster House go toe-to-toe for the title of Best Beer, Best Ribs, Best Hand-Held and Best Food and Beer Pairing.
Guests will have a chance to sample an array of tapas-style eats and craft beer from all of the event's participants while local musicians Maddison Krebs, Blake Reid Band, and Ryan Langois perform throughout the evening.
Additionally, teams of designers and builders from local companies such as Divine Flooring, Calbridge Homes, and Rangeland RV will showcase Western-themed playhouses that will later be installed at Kids Cancer Care's Camp Kindle. Calgary's Village Ice Cream and Westcide Ciders will also be on hand, with all ice cream and cider proceeds going toward Kids Cancer Care programs.
Barley and Smoke will also be holding a preview event on August 5 at the Kids Cancer Care office in downtown Calgary, where seven of the participating food and beverage establishments will give media personalities and social influencers a taste of what's to come at the main event.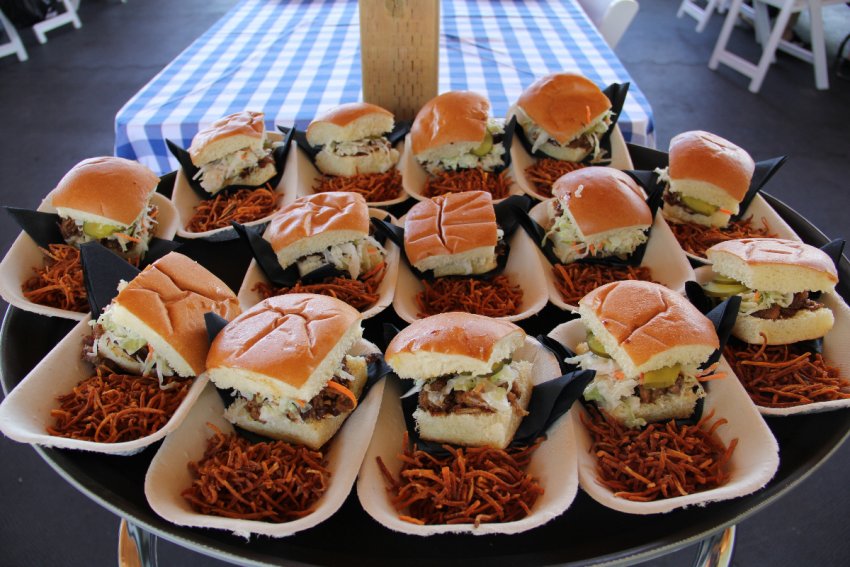 Tickets for general admission to the main event are priced at $75 per person. The inaugural Barley and Smoke fundraiser raised more than $115,000 for Kids Cancer Care, and this year's event will aim to surpass that with its goal of $150,000.
Tickets and additional information can be found online.