Since government officials revealed the second phase of British Columbia's plans to reopen the economy this week, restaurants across the province have been getting ready to resume operations.
Although the newly revised rules and regulations will allow restaurants to begin offering dine-in service at 50 per cent capacity, Tractor Foods recently announced that its first step will be to reopen counter-service for take-out at a number of its B.C. locations.
Tractor Foods eateries on West 4th, West Broadway, Pender, and Robson Street have all reopened counter-service for takeout with a slew of signature fresh and healthy offerings, including salads, sandwiches, stews, and protein bowls.
And while reopening existing operations during the current climate may seem daunting enough on its own, Tractor Foods founders Meghan and Steve Clark (below) are optimistic for the restaurant group's future and have recently announced plans to open two more B.C. locations in the coming months.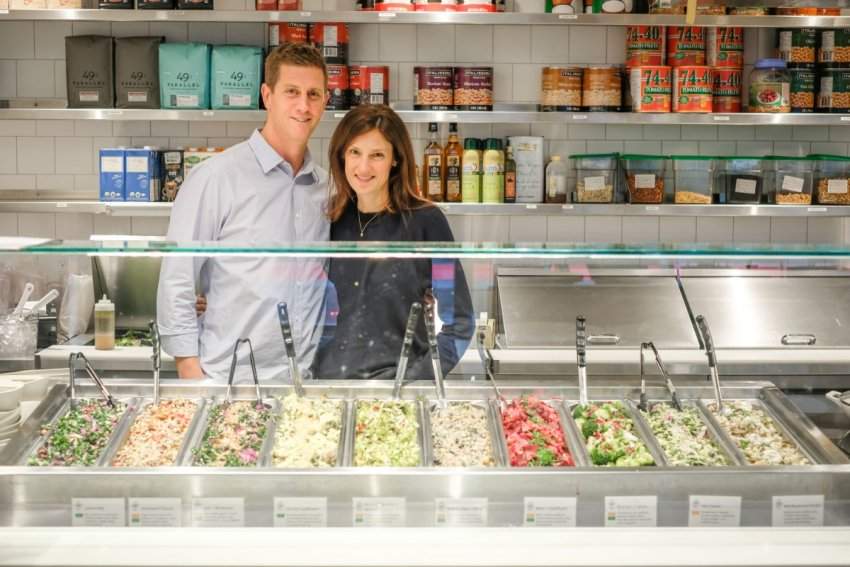 Slated to open in mid-June, Tractor Foods' Victoria expansion will be the first on Vancouver Island for the family-owned restaurant chain. The cafeteria-inspired space sits at 1,600-sq.-ft. and will come equipped with an open kitchen and an outdoor patio. Tractor Foods' second upcoming expansion is projected to open in early fall on Vancouver's North Shore.
Tractor Foods has stated that all of its locations will implement strict safety guidelines as recommended by public health authorities, including rigorous sanitization of equipment and surfaces, personal hygiene protocols for all team members, and physical distancing measures for staff and guests.
Pickup orders can be placed through the Tractor Foods website, while local delivery is available via Doordash and UberEats. Opening dates for Tractor's new locations and additional information about dine-in service at all locations will be released in the coming months, pending additional updates from local public health authorities.
Tractor Foods plans to begin offering takeout and delivery at its Toronto locations when Ontario lifts its recently-extended emergency restrictions later this month.