Update: Following the Alberta government's recent announcement (regarding Calgary-area and Brooks businesses no longer being able to reopen on May 14, 2020), only Craft's Edmonton location will reopen as planned.
The first phase of the Alberta government's plans to reopen businesses was revealed yesterday, and along with hair salons, daycares, and retail outlets, the province's restaurants will be permitted to resume operations under strict health and safety guidelines on May 14.
Although a large majority have elected to delay opening, Craft Beer Market announced today that they plan to open the doors to their Calgary and Edmonton locations for dine-in service this Thursday.
"The health and safety of our guests and team is our number one priority and is at the forefront of every decision we make," says PJ L'Heureux, president and founder of Craft Beer. "We want to thank our loyal guests for their support and trust in us while we adjust to the new demands our industry faces."
L'Heureux says that Craft plans to adhere to all of the province's new health and safety protocols, and that due to the size of their establishments, they'll be able to effectively implement measures to ensure safe, recommended spacing between diners.
In addition to operating at 50 per cent capacity, Craft says they will offer contactless payment options, provide hand sanitizer for every table, monitor staff temperature, and ensure that front-of-house employees are equipped with masks.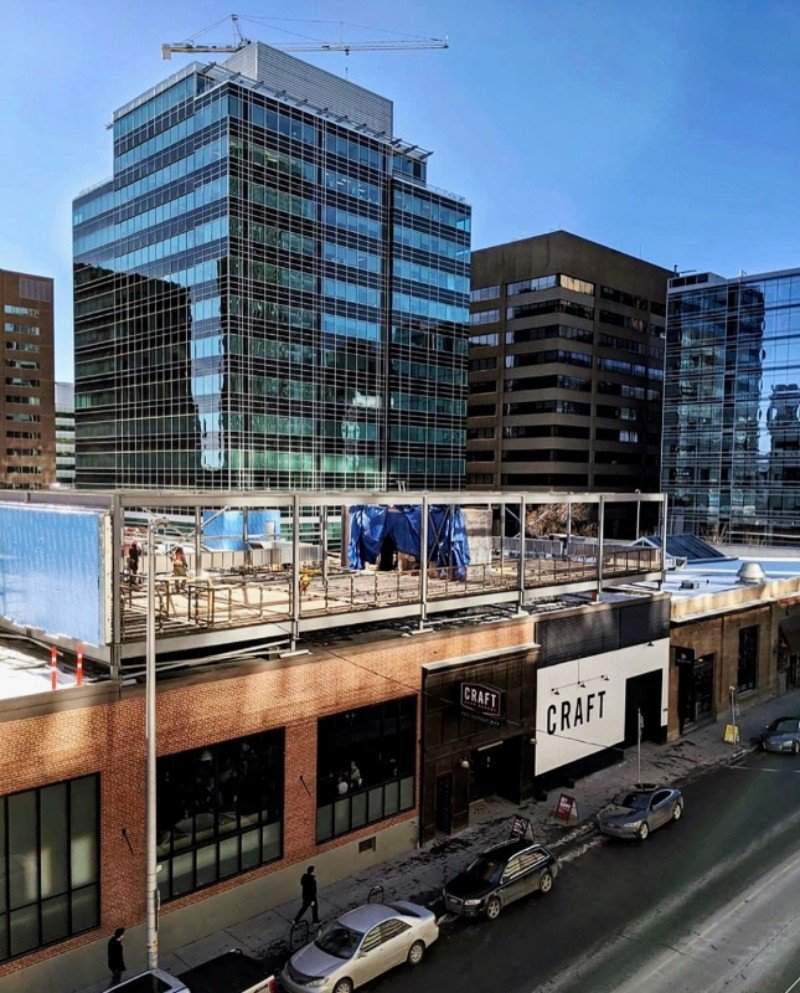 The Craft team is particularly excited to open the doors to its flagship location in Calgary's beltline after closing for renovations last summer. The location's highly anticipated rooftop patio will be one of the largest in the city, sitting at an impressive 4,000 square-feet.
"We are looking forward to bringing back our team members and welcoming guests," says L'Heureux. "We understand that there is a lot of uncertainty for people as we navigate the new normal and we are here whenever people are ready to dine out again."
Craft has stated that they will continue to offer curbside pick-up and delivery at all three locations.