After serving 19 years as one of Victoria's most popular pubs, Canoe Brewpub recently announced that it will celebrate its last day in operation on October 18 before undergoing extensive renovations and reopening as CRAFT Beer Market.
The landmark location in the historic City Lights building on Victoria's Inner Harbour officially joined the CRAFT Beer Market family in March of 2021, and though the upcoming rebranding will mark a somewhat bittersweet end to a remarkable era, many members of the local brewing scene are excited to see what the popular chain will bring to the community.
"I've been enthusiastic about the approach that CRAFT Beer Market takes to showcasing the brewers' art since they opened over 10 years ago," says Phillips Brewing's Matt Phillips. "It's been an honour to be a partner of theirs as they have opened more locations in both Eastern and Western Canada, and I look forward to welcoming them to the neighbourhood."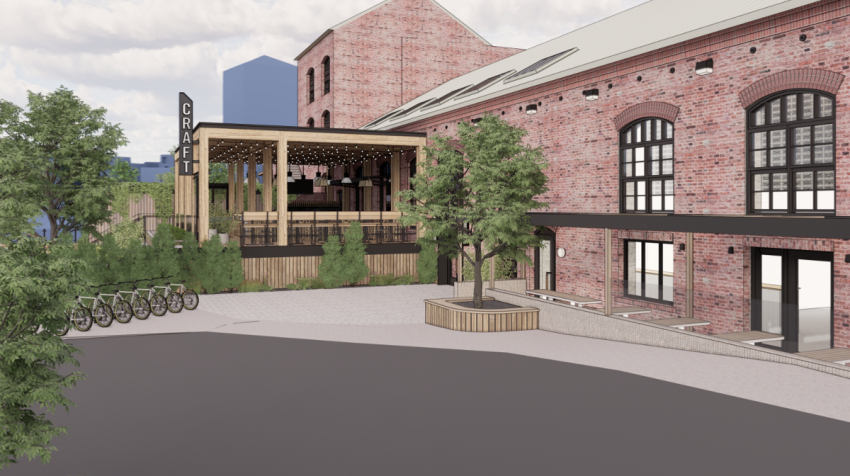 The expected six-month renovation plans for the building include an open-style beer hall with the incorporation of a yard-games area, as well as a major expansion and upgrade to the harbor-front patio. Like other CRAFT locations across Canada, the first Victoria Beer Market also plans to offer more than 100 draft taps featuring local and international beers, ciders, meads, and more.
"We have long been serving Victoria-born beers at many of our locations," says CRAFT founder and president PJ L'Heureux. "We are excited to be a part of the Victoria craft beer community as a producer."
Canoe Brewpub will pour its last pint on October 18. The new CRAFT Beer Market expects to open in late winter or early spring of 2022.