After announcing one year ago that it would be renovating the space formerly inhabited by Canoe Brewpub, Calgary-based chain CRAFT Beer Market is now close to opening the doors to its first location in Victoria, BC.
The CRAFT Victoria Harbour location will open on Monday, September 26 and retains much of the historical aspects of the building, but has amped thing up to offer an all-season covered patio (which is also dog friendly), bocce courts, indoor and outdoor fireplaces, and even boat parking access. They have also added a "Surf Lounge" meant for private events that boasts its own separate bar, patio and washrooms.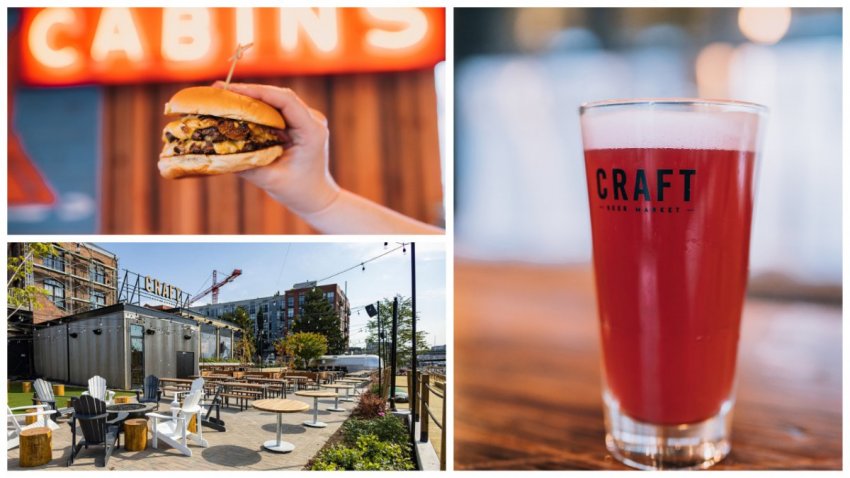 "There is a lot of Victoria hospitality history in the building, we're thankful for the initial support the community has given CRAFT and we are looking forward to opening and carrying on the legacy and love that Canoe Brewpub has had over the years. This building is iconic, and with the design and feel of the room this could easily become our flagship location," said the company's partner and COO Scott Frank in this week's announcement.
While CRAFT is a more or less national chain these days with locations as far east as Ottawa, it is also known well for being a community supporter and a having a dedication to its Canadian craft beer offerings. Expect to see plenty B.C. brews on tap here as well as other interesting beers from across the country.
CRAFT Victoria Harbour is located at 450 Swift Street and will officially open on Monday, Sept. 26 at 11 a.m. Once opened, it will operate seven days a week from 11 a.m. to late Mondays to Fridays and 10 a.m. to late Saturdays and Sundays.