There may be a royal coronation happening in London on Saturday, May 6, but Prince (almost-officially King?) Charles isn't the only one receiving regal honours as of late.
Feel free to chalk this up to some of the quirkiest news of the week, but CRAFT Beer Market's founder, PJ L'Heureux of Calgary, was recently knighted. As surprising as it may sound, L'Heureux is actually the fifth Canadian to receive the title of "Knight of the Brewers' Paddle" by the Confederation of Belgian Brewers...and now we're wondering how we can get knighted too!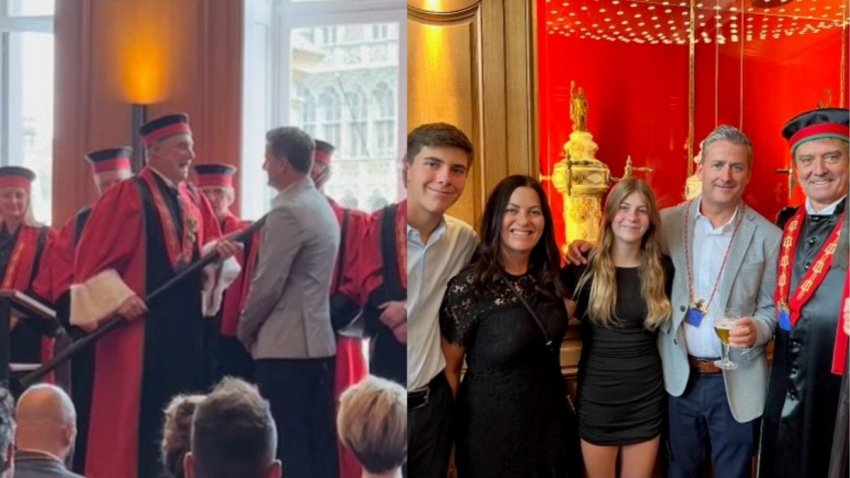 The title is awarded to individuals who have made notable contributions to the brewing industry by way of either brewing or promoting and evolving the industry. Being the owner of Canada's premier beer hall chain, it's not surprising PJ L'Heureux fits the knightly bill for helping Canadians discover (and appreciate) beers from around the globe.
"I am truly humbled to receive this honour from the Confederation of Belgium Brewers," said PJ L'Heureux in his knighting announcement. " Even though I was honored to receive this, it takes hundreds of people to make this possible, and the team at CRAFT are the ones to celebrate. We look forward to continuing to promote the industry and supporting local and international brewers."
CRAFT Beer Market locations across Canada are celebrating their newly-minted knight with Belgium beer dinner events on April 26 and 27, 2023.