This week, two of Canada's top independent craft breweries, Toronto-based Steam Whistle Brewing and Victoria-based Phillips Brewing and Malting Co. announced a new partnership that will see the two brands share shelf space and sales forces within each other's primary markets.
The first phase of the partnership will see a selection of both breweries' best-selling brews become available at each of the two company's landmark locations, including Steam Whistle's Premium Pilsner, Fat Tire Amber Ale, and Voodoo Ranger IPA on offer at The Phillips Backyard, and Phillips' Electric Unicorn White IPA, Tiger Shark Citra Pale Ale, and Blue Buck Ale available at Steam Whistle's home in the historic Canadian Pacific Railway Roundhouse.
"Phillips and Steam Whistle have parallel stories and a shared ethos, making us ideal partners," says Matt Phillips, founder of Phillips Brewing & Malting Co. "We are both quality-first brewers, dedicated to exceptionally high standards, with aligned goals of sustainable production and strong community connections."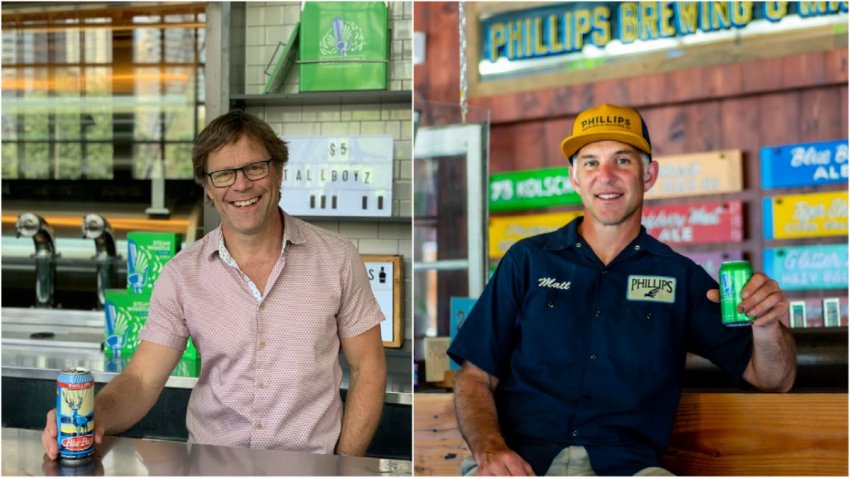 "For 20 years, we've shared friendly dialogue and mutual respect with Phillips," adds Greg Taylor, co-founder and CEO of Steam Whistle Brewing. "We recognize Phillips' integrity and leadership in Western Canada's craft beer scene and are proud to work collaboratively with them to build success for both our socially responsible, Canadian companies beyond our respective regional borders."
In addition to strategically supporting one another by way of this joint sales force, the two breweries have also stated that once the initial products and markets have been established, they will focus efforts on expanding country-wide–and potentially broadening their shared portfolio of products as a result.