This St. Patrick's Day will mark the beginning of a new era for both the Northern Maverick Brewing Co. and the Toronto Wolfpack rugby team. The two Toronto-based organizations will be joining forces on and off the field this season to the delight of rugby fans across the GTA.
In addition to various events and promotional initiatives, the local brewery will also be featured in Lamport Stadium's ever-popular beer garden during Wolfpack home games. Fans will be able to try homegrown suds while supporting both their city and their squad. In a market typically saturated by large-scale breweries, it's refreshing to see a sports team of the Wolfpack's calibre partnering with a local, independent craft brewery like Northern Maverick Brewing Co.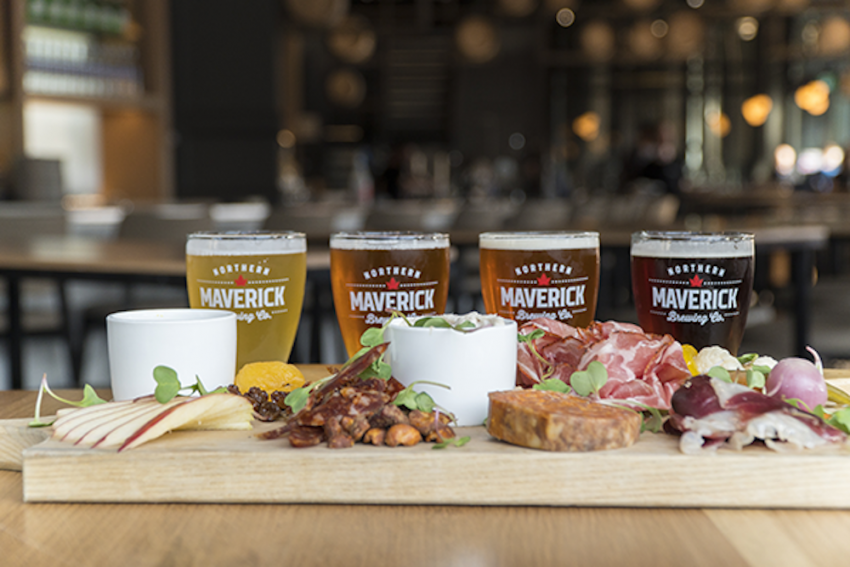 Situated in Toronto's King West neighbourhood, Northern Maverick prides itself on offering a "fiercely local menu" that features a 10-hectolitre brewhouse with eight 20-hectolitre fermenters and a retail store with all their latest brews. The duo hopes to replicate the brewery's effervescent ambience in the Wolfpack's beer garden this season.
"The Beer Garden has created an atmosphere for home games unlike any other, and the addition of Northern Maverick Brewing Co. will bring that unique experience to another level. We enjoy working with partners who share our values and those who we can work with to create an interactive and enjoyable experience on and off the pitch," added Audrey Bouman, Toronto Wolfpack strategic partnerships executive. "We know this partnership is one that our fans will enjoy throughout the season, with a number of player appearances and family events to be hosted at Northern Maverick Brewing Co."
In honour of their newfound collaboration, Northern Maverick Brewing Co. is throwing a Wolfpack viewing party onsite on March 17 where fans can come together to watch the game and celebrate St. Patrick's Day with $5 tulips of stout, $5 Irish whisky, and traditional English pie.
The Wolfpack were the world's first transatlantic major professional sports team and are currently sitting atop the Betfred Championship Table. In addition to the season-long partnership, Northern Maverick Brewery have also signed their first-ever player sponsorship with the Wolfpack's new centre, Ricky Leutele. The brewery believes that Leutele's impressive skill and electrifying pace is a perfect fit for Northern Maverick.
"We're honoured to have a professional sports team, like the Toronto Wolfpack, supporting locally brewed Ontario craft beer", says Northern Maverick Brewing Co. Founder and Owner Jason Kaptyn. "We're excited to have the opportunity to show fans that nothing pairs better with live sports than independent craft beer".