Since launching following the onset fo pandemic-related restrictions in Canada last spring, the Vancouver-based not-for-profit Breaking Bread has never been one to rest on its laurels. The initiative initially started out as a means to encourage people in B.C. to support restaurants via delivery and takeout, but has since grown to have a larger presence across the country and helping to amplify the voices of restaurateurs from coast-to-coast.
Today, the organization announced Behind the Plexi, a restaurant photography-based fundraiser dubbed to provide a helping hand to Vancouver's restaurant industry workers in the time of COVID-19. The photo-essay series features a behind-the-scenes glimpse into 33 beloved local restaurants during the pandemic such as Ask For Luigi, Dynasty Seafood Restaurant, Kula Kitchen, St. Lawrence, and more by offering a series of limited edition prints available for purchase for a limited time until Monday, May 31.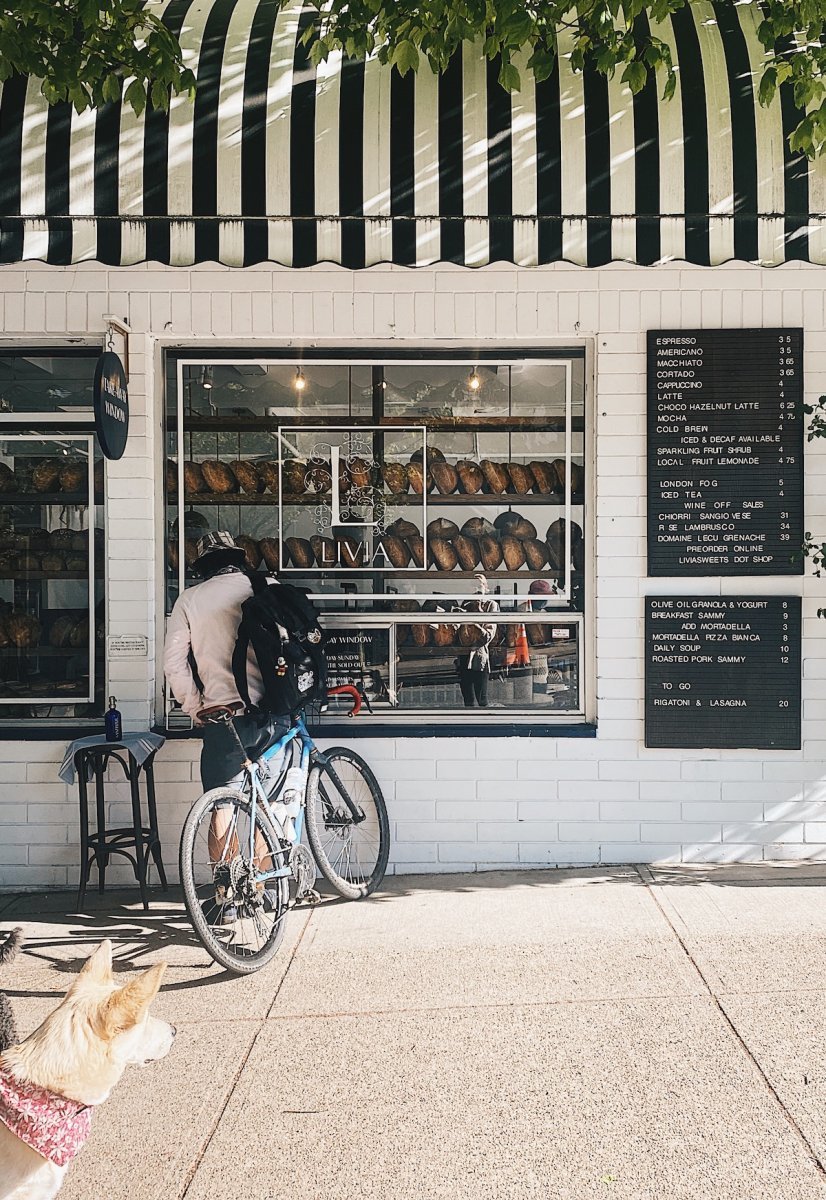 Breaking Bread collaborated with restaurateur Brad Roark (Nook and Oddfish) who was inspired after seeing the similar campaign, Lockdown 2.0, take place in Toronto that was led by Jody Shapiro of Antler Kitchen and Bar. Four acclaimed Vancouver-based photographers have also lended their talents to the Behind the Plexi project: Miranda Hudson (photo of Livia's exterior pictured above), Wade Comer (@wadecomerphoto), William Luk (@mayowill) and Luis Valdizon (@whentheyfindus) and the photos
"We've been inspired by the support and advocacy that Breaking Bread has shown independent restaurants during this pandemic and I knew they could apply the leadership to bring this project to light," says Roark. "Behind the Plexi aims to capture the very essence of this period of time — a time of determination and resolve in which we need to stick together, support one another and keep going until we can come out on the other side."
All proceeds from print sales will be help create two new hospitality scholarships for restaurant workers who have experienced employment set-backs due to COVID-19. One will be ran through the BC Hospitality Foundation and the other via Vancouver Community College's Chinese Restaurant Awards scholarship. The Chinese Restaurant Awards will also contribute $10 for every print sold from the collection of photos taken at Chinese and Taiwanese restaurants.
The collectors' edition prints are available to view and purchase online until May 31.