The greatest outdoor show on Earth is back for its 107th iteration and no Calgary Stampede experience is complete without taking in at least one pancake breakfast. You can likely find a breakfast going on everyday of the Stampede somewhere in Calgary, but we've handpicked ten events that we think are particularly enticing.
Whether you're a pancake breakfast traditionalist, on a gluten-free diet, a fan of international takes on breakfast classics, or you prefer avoiding the Stampede crowds, this year's Calgary Stampede offers something for everyone.
Stampede Parade Gourmet Breakfast - Friday, July 5, 2019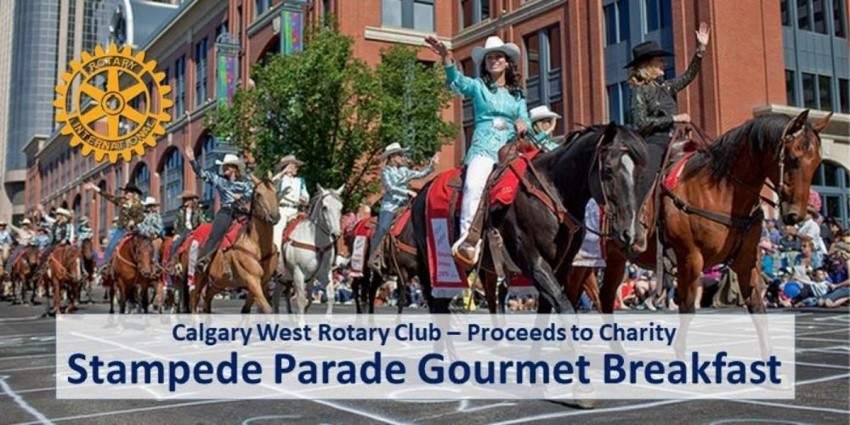 Dandy Stampede breakfast and Hullabaloo - July 5 and July 11, 2019
To kick off Calgary's favourite western-themed week, Dandy Brewing Co. is hosting a Stampede breakfast on July 5 with flapjacks, beans, bacon, coffee, and of course, beer. Then on July 11, the brewery is hosting a fundraiser, Camp Fyrefly, featuring live music from Robert Adam and T. Buckly, a Stampede-inspired snacking spread, and a free first round of drinks for all in attendance.
Tickets for the July 11 event are $35, with all proceeds going toward Camp Fyrefly initiatives.
Wendy T's Gluten Free Stampede Breakfast - Saturday, July 6, 2019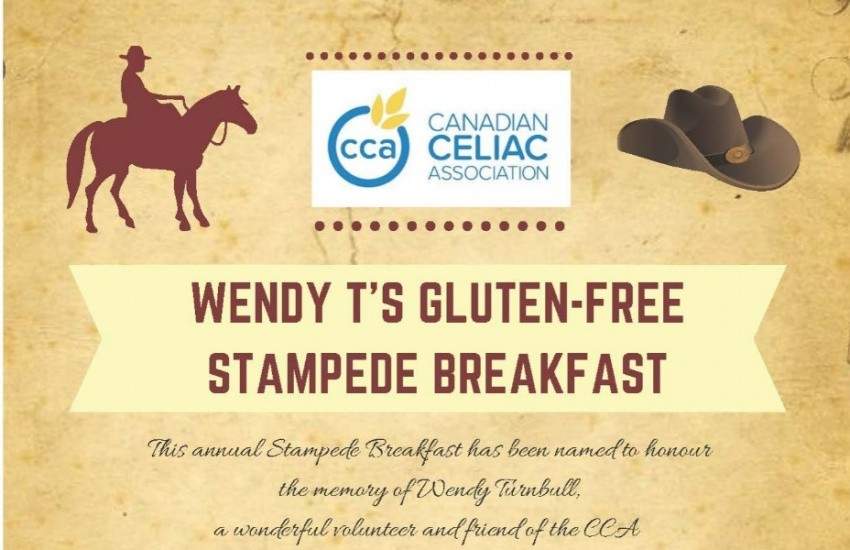 Taking place at the Marda Loop Community Centre, this breakfast is offering an authentic gluten-free Stampede experience. Food and cash donations for the Calgary Food Bank are encouraged, but entry is free for members of the Canadian Celiac Association or $2 for non-members.
Chinook Centre Stampede Breakfast - Saturday, July 6, 2019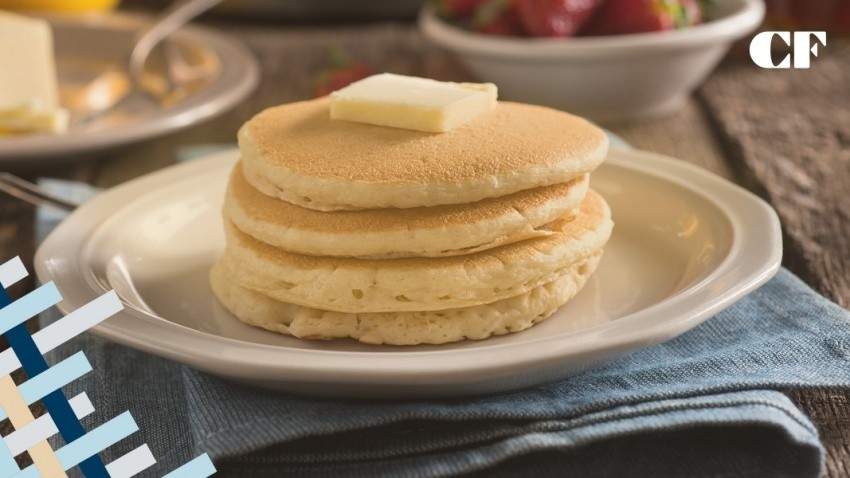 We'd be remiss if we didn't include Calgary's largest Stampede Breakfast on our list. Taking place in the mall's front parking lot, this year's event is poised to be bigger than ever. Guests will enjoy a hearty breakfast of pancakes and sausages with all the fixings, while taking in some live entertainment from country music stars Lyndsay Butler, Jake Matthews, and Michelle Wright.
As always, entry is free. This year Chinook Centre will be raising money for the Alberta Children's Hospital.
Stampede breakfast on 17th - Saturday, July 6, 2019
This daylong Stampede event at Tomkins Park kicks off with a massive pancake breakfast at 9:30 a.m. Following breakfast, event-goers will be treated to a day of live music, line dancing, games, and giveaways. At 6 p.m., the event switches gears and will be screening Jumanji: Welcome to the Jungle for all in attendance.
Stampede breakfast for dinner - Saturday, July 6, 2019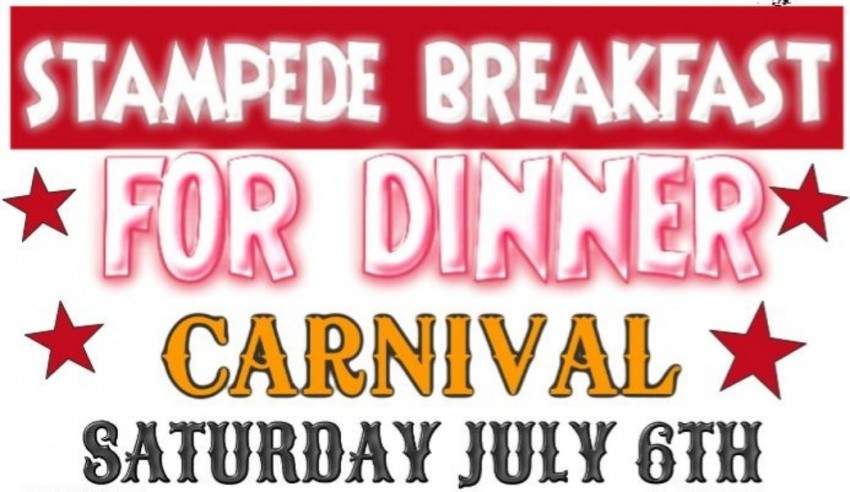 Love pancake breakfasts but not much of a morning person? New Horizon Mall is doing all the Stampede fun without the early morning rush. This event includes breakfast, bouncy houses, an inflatable slide, carnival games, live performances, and more.
The fun-filled family event runs from 4 p.m. to 6 p.m. and entry is free.
Heritage Park Stampede Country Cruise - Thursday, July 9, 2019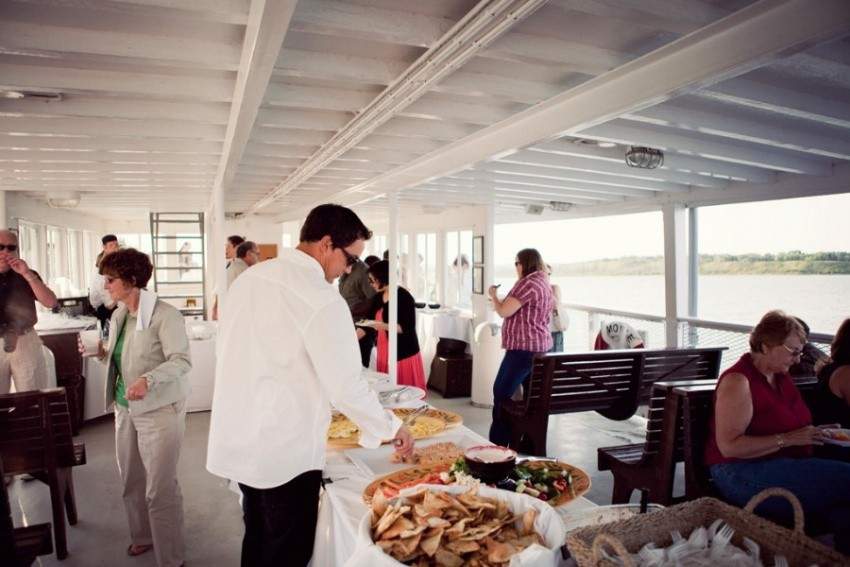 Heritage Park's beloved Captain's Cruises will make their triumphant return to the Glenmore Reservoir with a Stampede-themed cruise on the historic S.S. Moyie featuring live entertainment from country music star Matt Masters, western dancing, and a country-inspired tasting menu. Also available onboard is a cash bar with beer and cider offerings from Big Rock Brewery and crafted cocktails from Eau Claire Distillery.
Hy's Stampede Breakfast - Wednesday, July 10th, 2019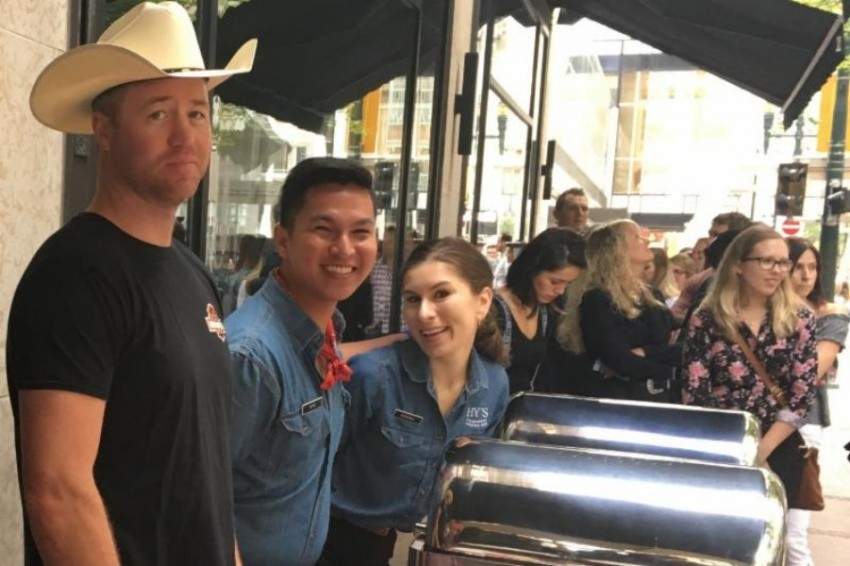 Hy's annual Stampede breakfast serves up one of the best breakfasts in town, right outside its 8th Avenue location. This year, the Calgary landmark steakhouse is asking for a minimum donation of $5, which goes directly toward the Calgary Firefighters Burn Treatment Society. On offer will be its famous prime beef hash and eggs, fresh orange and watermelon slices, orange juice, and hot coffee or tea.
Latin Stampede Breakfast - Wednesday, July 10, 2019
This Stampede event at Unimarket Cocina South is perfect for the breakfast lover who's not really into pancakes. This refreshing change of pace offers authentic Mexican cuisine like cachapa con queso, scrambled eggs, red Mexican chilaquiles, Columbian-style red beans, coffee and Jamaica juice.
The breakfast runs from 8 a.m. to 10:30 a.m. and entry is free.
Minas Stampede Breakfast - Wednesday, July 10, 2019
This Brazilian-themed Stampede breakfast is taking place at Minas Brazilian Steakhouse in the heart of Eau Claire, and will be serving some incredible food like roasted pork loin, ham, breakfast sausage, scrambled eggs, mini donuts, and more.
Minas is asking for $2 or a non-perishable food donation for entry. Since 2015, they've raised over $20,000 for the Calgary Food Bank.