Ah, you know what they say: another year, another list of crazy creations that people will frantically seek out during the Calgary Stampede.
I'm not sure if "they" actually say that, but it's hard to deny that Stampede attendees seek out the most edible oddities on the midway year after year. Though today's announcement by the Calgary Stampede about new offerings from food vendors on the ground easily captures one's attention, it's important to note that these out-of-the-box dishes are just a handful of the peculiar and occasionally delicious items you'll find July 5-14, 2019.
"The spectacular and inventive dishes brought to the midway every year truly make the Calgary Stampede experience fun and memorable," says James Radke, retail attractions and midway operations manager at the Calgary Stampede. "The culinary experience is a 'must do' and by purchasing a Stampede SuperPass, guests can live out their foodie adventures throughout the entire 10 days."
From pickle-flavoured cotton candy to deep-fried frog legs, to a Harry Potter-inspired ice cream treat, here are the 14 dishes that the Calgary Stampede is billing as the most exciting new midway foods of the year.
You had me at... pickle-flavoured cotton candy?
Bacon pancake dippers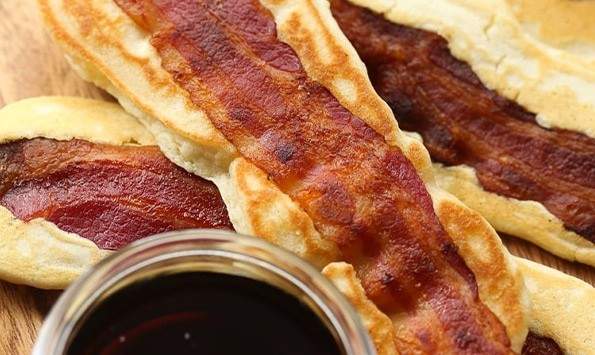 They're like Burger King's French Toast dippers, but (hopefully) better?
Cereal-flavoured mini doughnuts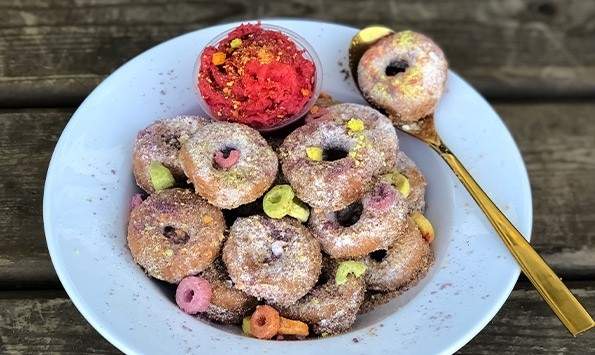 Did we need to mess with a good thing?
Butter Beer soft serve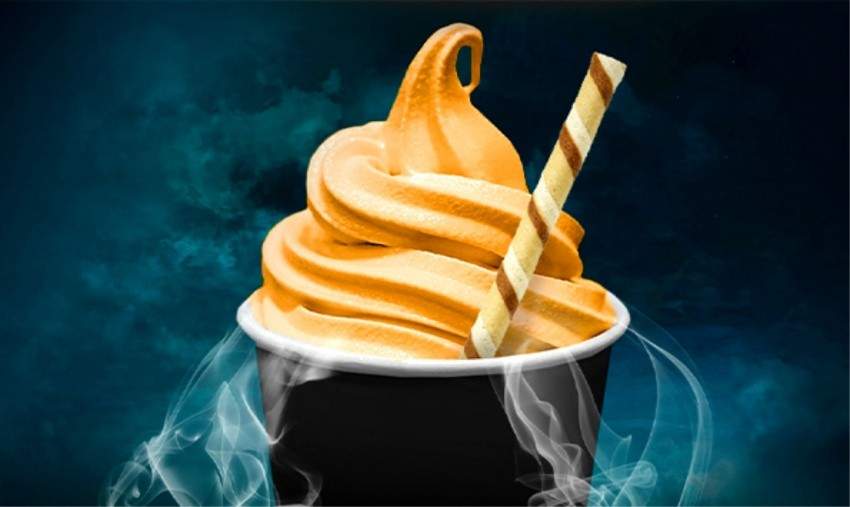 Surely, Harry Potter and Hermione will be jetting over via flying broom to try this soft serve ice cream infused with butter beer flavours?
Deep-fried artichoke hearts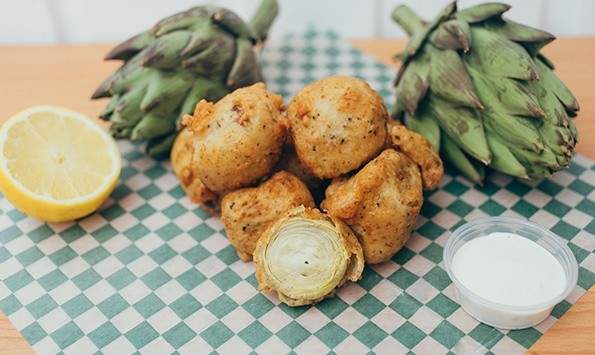 Surprisingly, this seems quite reasonable.
Cheetos-crusted corndog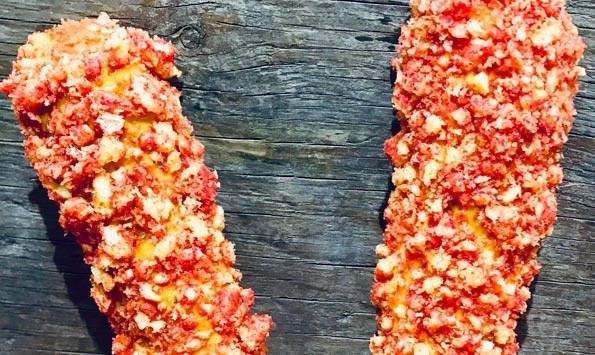 As a person who thoroughly enjoyed the "pickle-dog" of Stampede 2017 for what it is, I would be remiss if I didn't try this junk food-coated corn dog. Right?
Cotton candy mini doughnuts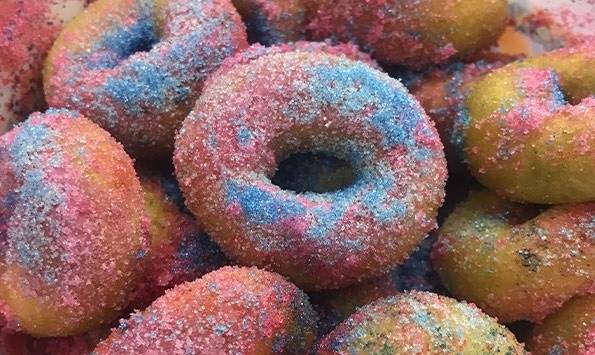 The idea here seems sound--replace sugar with condensed cotton candy, which is just coloured sugar. I think we're safe here, minus the unnatural food colouring.
The "Octo-lolly"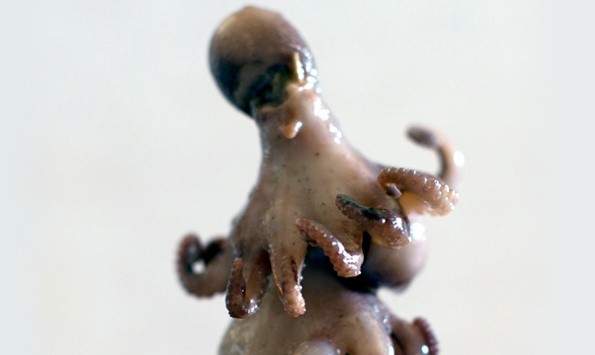 Baby squid on a stick. As someone who's been travelling across Southeast Asia the past two winters, this one doesn't come as much of a shocker. Think calamari on-the-go.
Fried frog legs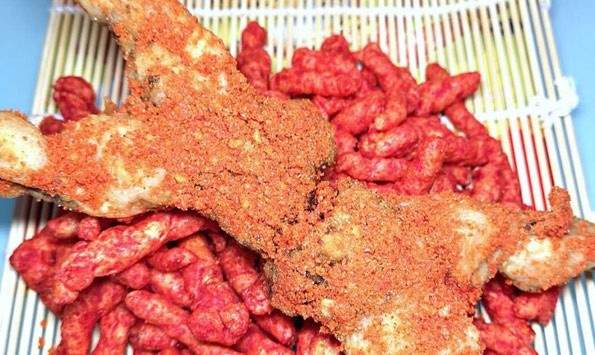 I love a good frog leg, so it's about time they get the carnival treatment! Not sure why they need to be resting on a bed of Flamin' Hot Cheetos though?
Italian taco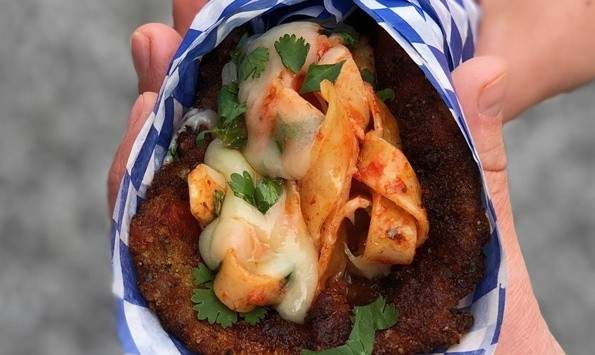 With a meatball "shell" and pasta and mozzarella filling, the Italian taco aims to both confuse and satisfy your hunger on the midway. As much as I don't look forward to trying this dish, I sort of do.
Pickle cotton candy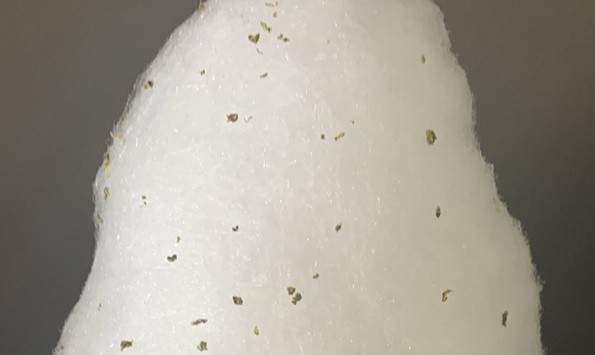 Creamy truffle and lobster dumplings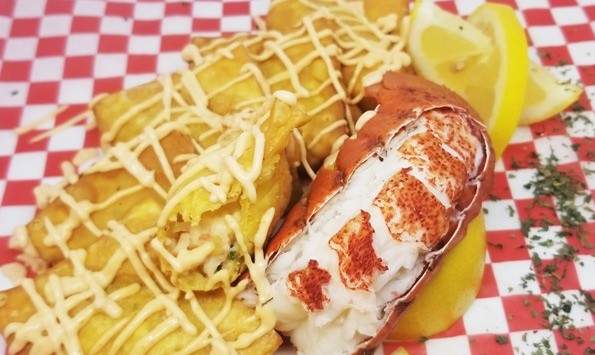 There are two things I have minimal interest in enjoying on a carnival midway. One of them is lobster.
The other? You guessed it! Truffle.
I'm scared to find out the price point on this particular creation.
Tokyo Street Dog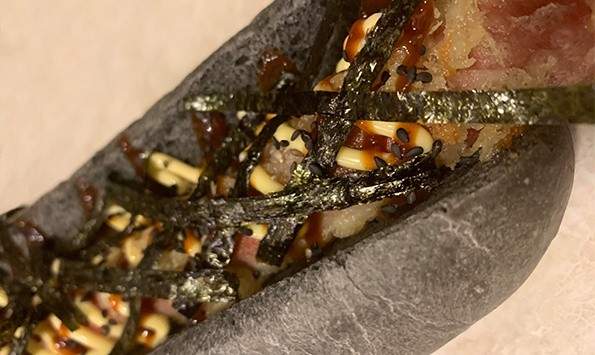 Isn't charcoal, like, so 2018? Nonetheless, this Japanese-inspired hotdog aims to please with its black bun, nori, tempura crisps, kewpie mayo and more.
Beyond Meat pizza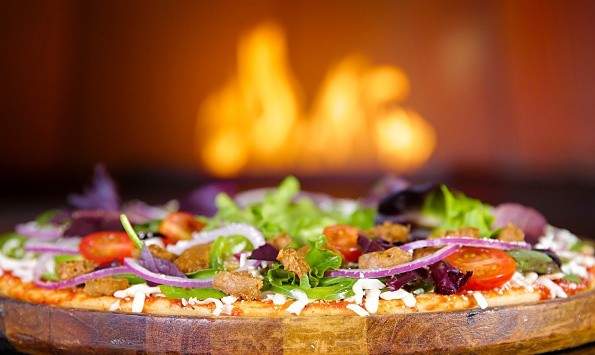 If you haven't tried the plant-based protein phenomenon that is Beyond Meat at A&W or at any of the many eateries in Calgary that serve the vegan meat substitue, you'll be happy to know you can enjoy it on the midway. Hold the cheese, I'm assuming?
Pickle ice cream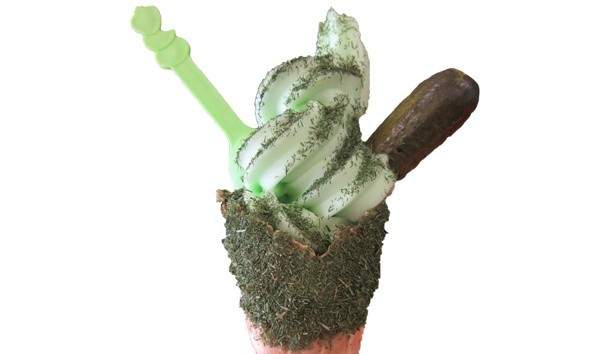 If you have even a teeny craving for this bizarre flavour of ice cream, than you're a more open person than I am.
I'll stick to the pickle on-a-stick vendor just down the way, please and thanks!