For some, the Stampede is all about horses, cowboys, and rodeos; but for many, it also necessitates a trip to the midway to check out all of the wild and wacky food offerings. The Stampede just released the menu for 2017 and it's as crazy as ever. From deep-fried everything, to unimaginable sugar bombs, here are 10 of the most over-the-top offerings you have to (but don't necessarily want to) try.
Crispy chicken feet on a stick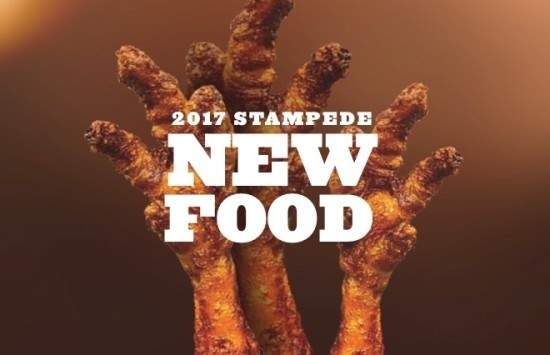 The Stampede wouldn't be complete with at least one outlandish offering. Technically not that crazy and a staple in many Asian cultures, chicken feet are a pretty subdued choice compared to the scorpion pizzas of Stampedes past. Put them on a stick and they are officially midway fare.
Deep-fried Jell-O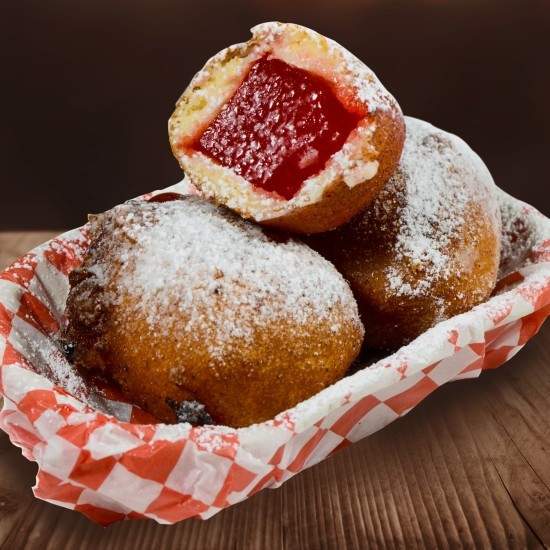 Stampede is known for pretty much everything deep-fried, but Jell-O is a new one. We're not sure how Jell-O will hold up to the fryer, but it's an interesting experiment nonetheless.
Funnel cake poutine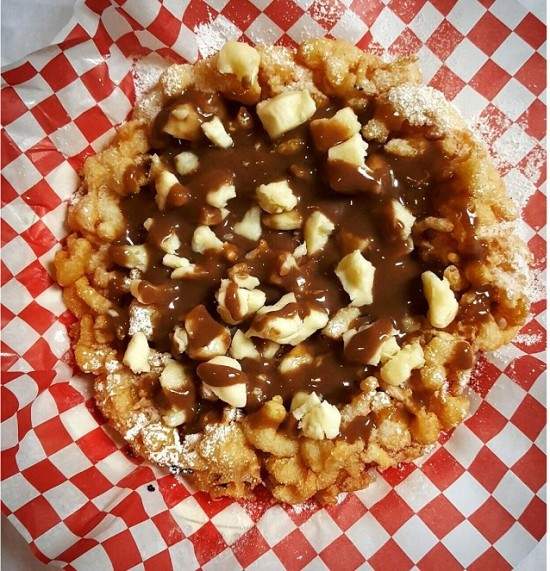 Swap out fries for fried dough, and you've got yourself a funnel cake poutine. Your arteries, and likely your palate, definitely won't be thanking you for this one.
The Cookie Dough-ne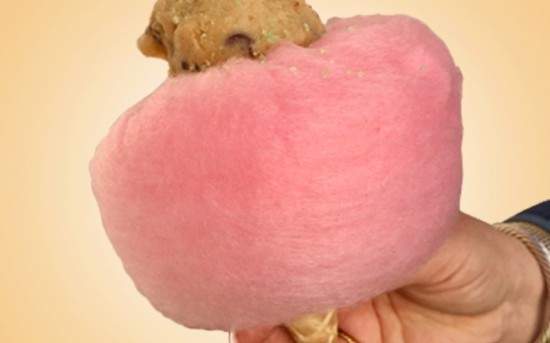 What is this seemingly innocent creation? Take a waffle cone, stuff it with raw cookie dough, wrap it in cotton candy, and you've got the Cookie Dough-ne. Don't come crying if your teeth fall out after eating that much sugar.
Cereal Monster sandwiches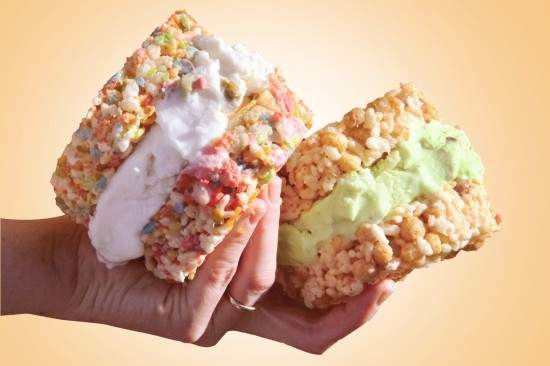 An interesting take on the ice cream sandwich, marshmallow treats take the place of cookies. The portion is (as expected from Stampede midway foods) huge, so you might want to share with a friend.
Papri Cone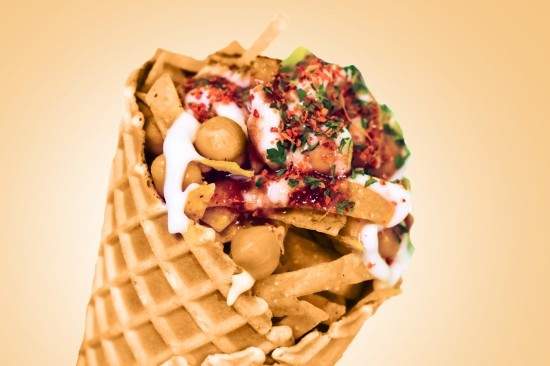 If you think that waffle cones should be filled with savoury things rather than ice cream, the Papri Cone was made for you. It's street food taken to the next level with a melange of corn chips, potatoes, chickpeas, onions, and a yogurt sauce.
Rain drop cake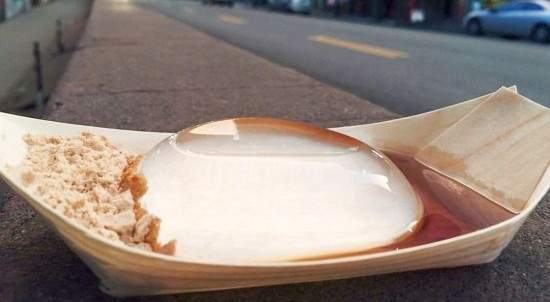 No, it's not a giant contact lens, or an eyeball, it's a rain drop cake: a dessert from Japan that's essentially water and sugar, stiffened with agar and topped with a toasted soybean flour. It's an interesting play on texture. Once you get it in your mouth, it essentially collapses into a burst of liquid, which may be surprisingly refreshing and welcomed after a hot afternoon on the midway.
Unicorn cooke dough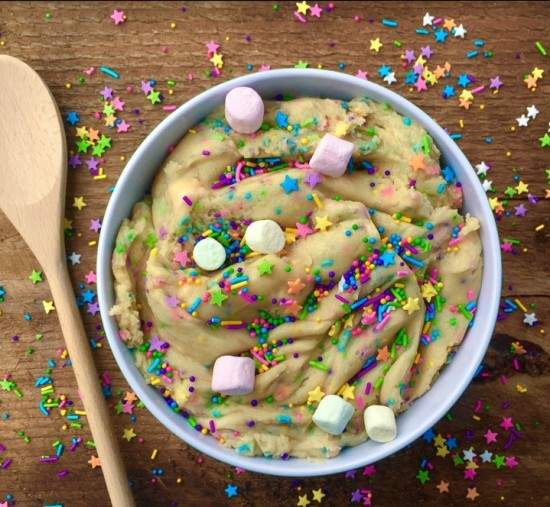 You don't have to eat raw cookie dough in secret any longer with this unicorn cookie dough bowl. Naturally, they kill it by jumping onto the unicorn bandwagon with rainbow sprinkles, because nothing says unicorns like multi-coloured bits of sugar, right?
Waffle taco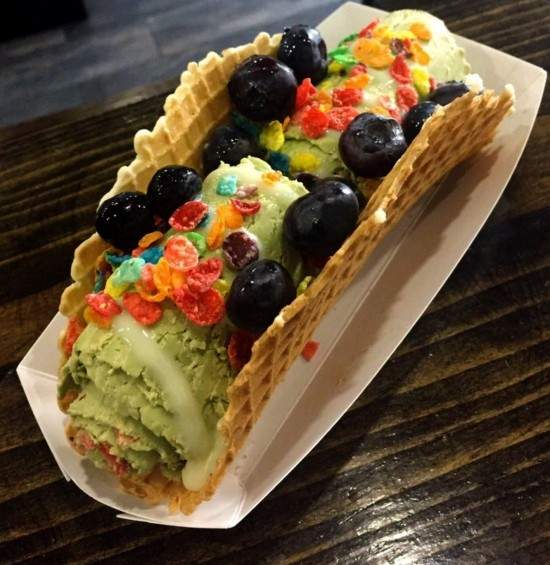 The waffle taco combines everyone's favourite sweet and savoury treats into one conveniently hand-held package. The "fillings" are actually rolled ice cream and the shell is a waffle cone. Once you get it, the race is on to shove it in your face hole before it melts!
Clam chowder poutine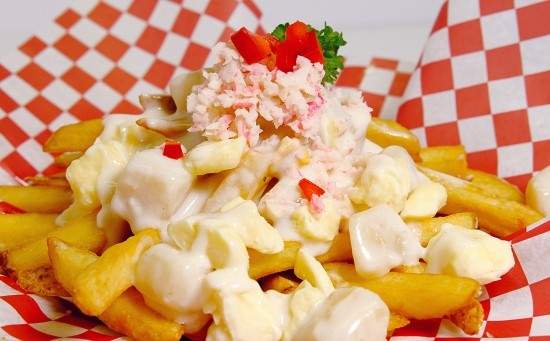 If there are three words you absolutely don't want to hear, especially together, on a scorching day at the Stampede, it's "clam chowder poutine." Cheese curds are great and all, but the thought of this is enough to make your stomach curdle.