The countdown is on for 2018 Calgary Stampede. This year, 50 new midway foods have been added to the lineup to whet (or, perhaps, occasionally scare away?) your appetite.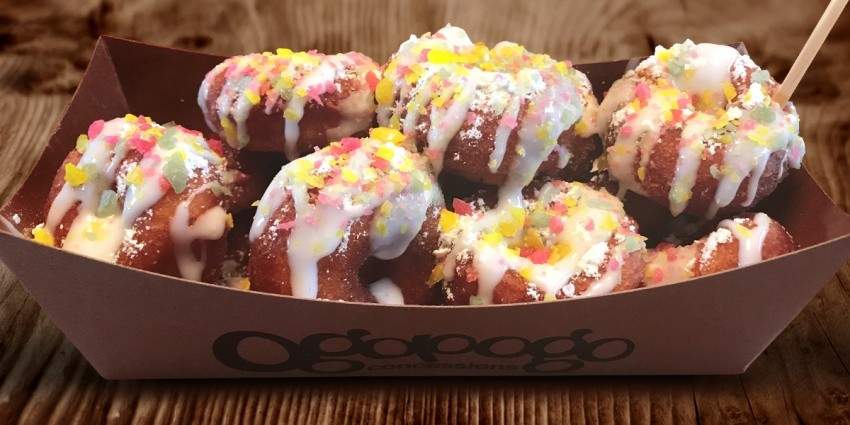 In keeping with tradition, fans can expect adventurous and deep-fried foods, as well as classics like poutine, corndogs and barbecue. Among the new experience-driven offerings are sweet treats like Pop Rock mini doughnuts, hot ice cream doughnut sandwiches and deep-fried pineapple rings; savoury bites like deep-fried banana peppers and bacon onion bombs; trendy smoking charcoal ice cream in a cup; and a daring selection of cricket grilled cheese, cheesy chicken hearts and Prairie Oyster balls.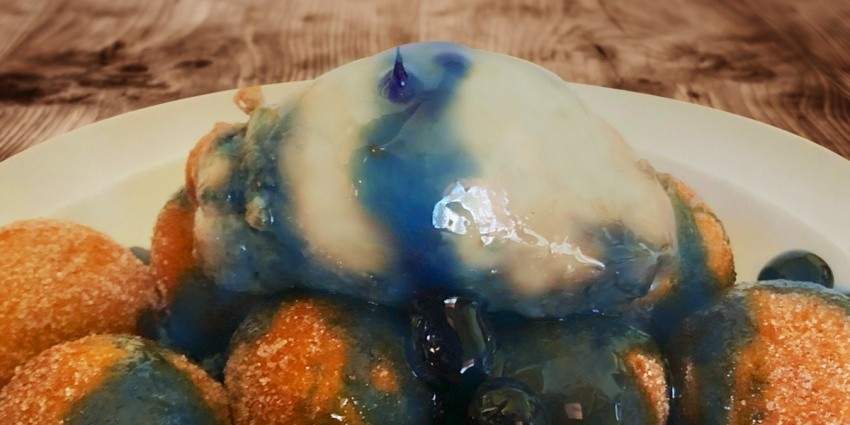 "If a new food offering evokes excitement, delight, nostalgia or thrill, that's when we know we've done our job," says James Radke, midway operations manager at the Calgary Stampede.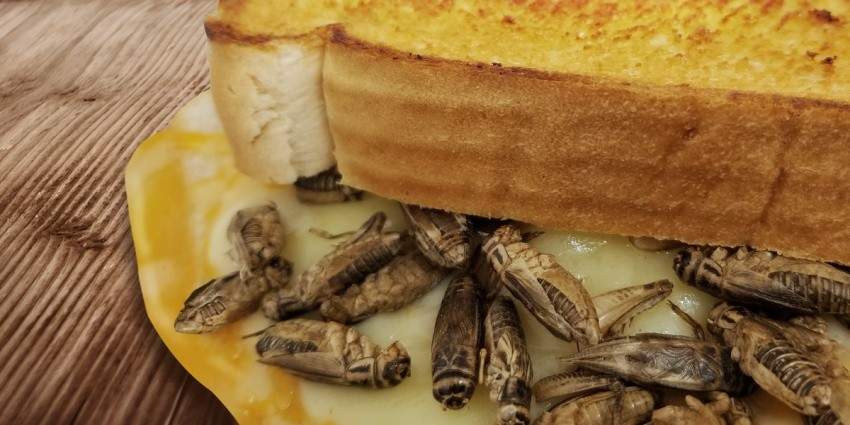 If you prefer to stick to more familiar gut-busting options, you can feast on all the deep-fried foods like deep fried bacon-wrapped Reese's Cups and deep-fried burgers. Diets need not apply during the Calgary Stampede, right?
Right.
Though the Calgary Stampede has released a list of 50 new midway foods, there are plenty more that aren't featured in its original release. Today, local media in Calgary had a taste of a few unique midway items over the lunch hour and many of which were not included in its featured "50".
One of the more cute offerings up for sampling was a "fish and chips" creation courtesy of Family Freezed (known best for their mini doughnut popsicles which are legitimately delicious) that consisted of a Japanese fish waffle stuffed with french fries, pickles and scored hotdogs.
Honestly, it wouldn't be the Stampede if you didn't get something on a stick and walk around and gnaw on, so the giant squid on a stick from Happy Fish Catering is worth an order. If you've ever visited the Richmond Night Market or the markets peppered around Taipei, Taiwan, this skewered squid will transport you right back.
You can check out some more of the crazy culinary inventions here.