While we settle in and adjust to a new season of changing colours, colder weather, and shorter days, one thing that makes the transition a little easier is the anticipation for Thanksgiving and all the delicious cuisine it brings with it.
If you're looking forward to the holiday feast but not the accompanying stress, prep, and cleanup, Vancouver's food scene is ripe with opportunities to let the professionals do the heavy lifting so you can indulge in some elevated Thanksgiving fare without the usual hassle.
Whether you're in the mood for a full festive service or prefer to celebrate the holiday in the comfort of your own home, here are nine interesting ways to celebrate Thanksgiving in Vancouver.
Cibo Trattoria Italian-style Thanksgiving
From October 11 to 14, Cibo executive chef Curtis Luk has prepared an Italian-inspired Thanksgiving three-course prix-fixe menu. The rustic, yet elegant menu begins with an antipasti course featuring wilted black kale, roasted squash, spiced pecans, and fresh chèvre. The main course is a pan-roasted turkey roulade with rosemary dressing, parmesan and lemon Brussels sprouts. For dessert, chef Luk has created an Italian pumpkin custard with pumpkin caramel and spiced sponge.
The Thanksgiving menu is priced at $50 per person. Reservations can be made via OpenTable or by calling the restaurant at 604-602-9570.
Juke Fried Chicken Thanksgiving Turducken Feast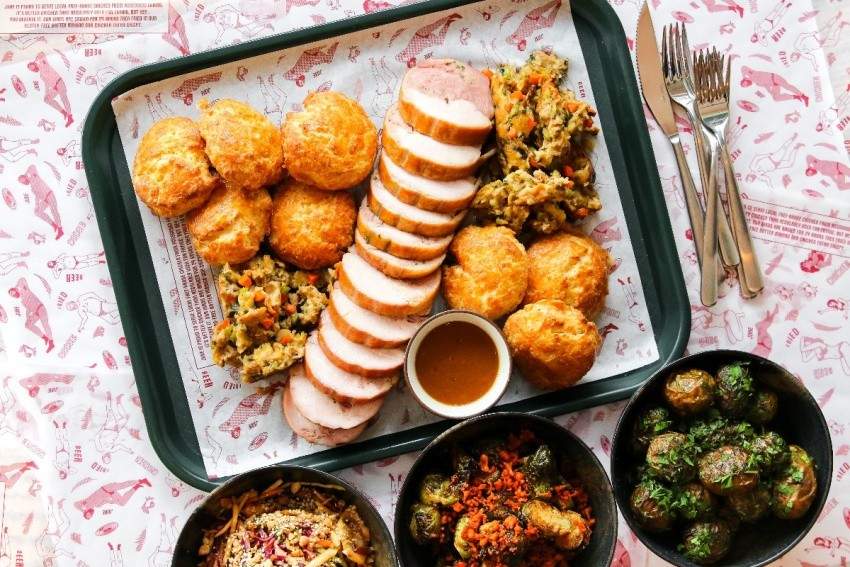 As one of Vancouver's most acclaimed chicken spots, Juke Fried Chicken knows how to take poultry to the next level. This year they are inviting family, friends, and Thanksgiving 'orphans' to enjoy their famous Thanksgiving Turducken Feast. In addition to the roasted turkey, duck, and chicken triple threat, guests will be treated to a variety of salads, fried Brussels sprouts, triple-cooked potatoes, cornbread with bacon stuffing, pumpkin panna cotta, and much more.
The Turducken Feast costs $35 per person and aside from the country biscuits is completely gluten-free. Reservations can be made online or by email.
Ancora Waterfront Thanksgiving prix-fixe dinners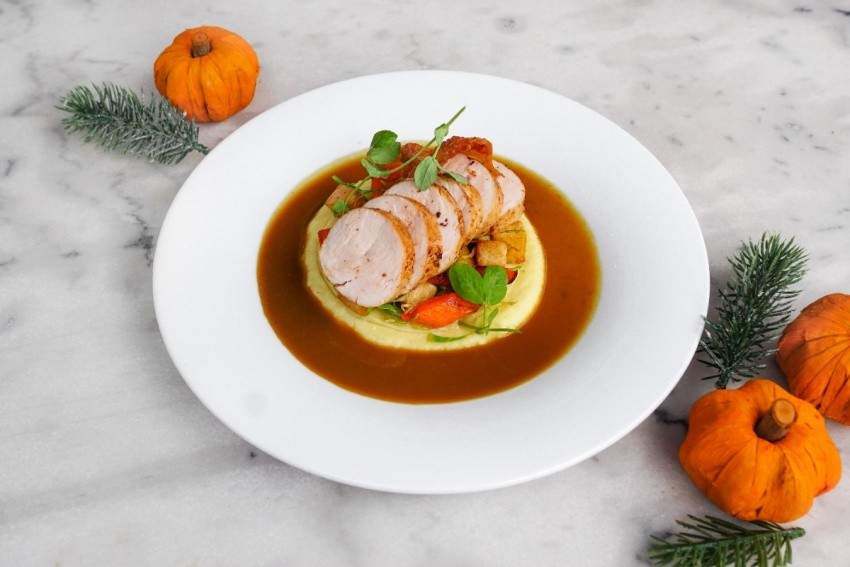 If you're celebrating Canadian Thanksgiving, Ancora Waterfront has created a holiday prix-fixe menu you won't want to miss. Chef Ricardo Valverde has provided his signature Peruvian twist on traditional Thanksgiving fare with three-course menus that feature roasted yam with coconut soup, turkey roulade with pomme puree, root vegetables and cranberry sauce, and carrot cake with dulcey mousse, cream cheese, and walnut crumble.
The dinner is being priced at $59 per person, with optional wine pairings available for an additional $39 per person. Reservations for both Ancora locations can be made online or by phone.
The Lazy Gourmet take-home Turkey Menu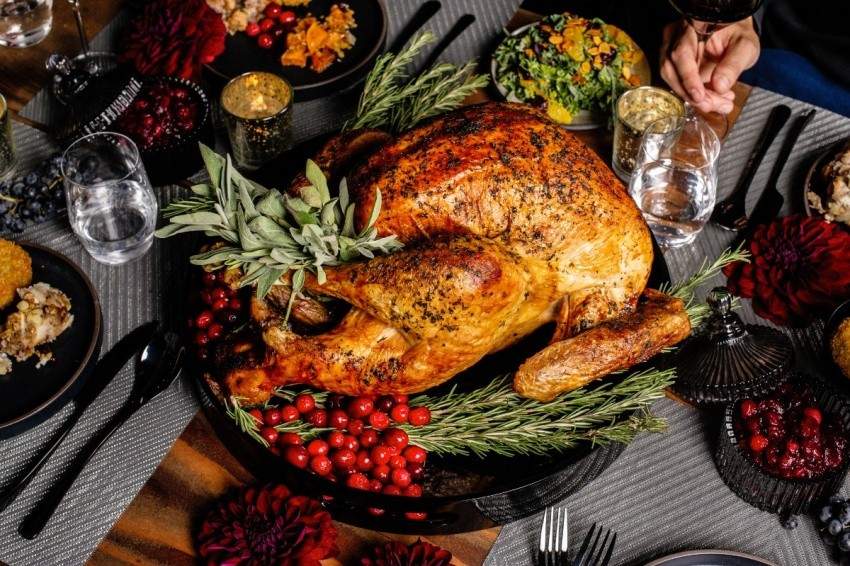 If you keep a high standard for Thanksgiving dinner but feel like taking this year off, Vancouver's pioneering catering company The Lazy Gourmet has the perfect answer. Their take-home Turkey Menu serves a minimum of six people and contains elevated servings all the usual Thanksgiving favourites like harvest salad, wild mushroom and roasted garlic stuffing, brown butter-roasted Brussels sprouts and cauliflower, assorted baked goods, and more.
The four-ounce lunch goes for $28 per person and the six-ounce dinner costs $36 per person (minimum six people).
Orders must be made by email or by phone by October 9, 2019 at noon.
Two Rivers Specialty Meats turkey to-go packages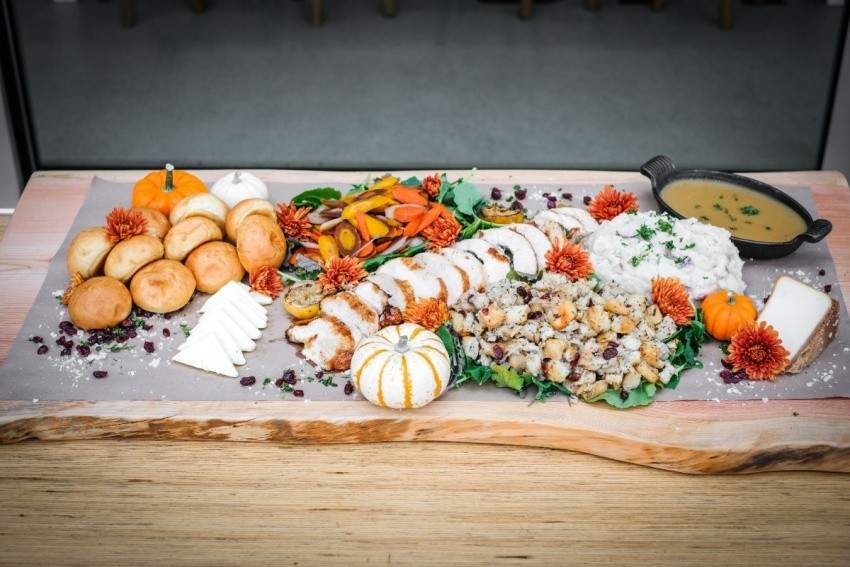 Two Rivers has partnered up with Lift Bakery and Temper Chocolate and Pastry to provide a Thanksgiving feast designed to feed groups of eight. Two Rivers' signature Thanksgiving feast features an organic, hormone-free roasted turkey breast stuffed with apple pork sausage, porcini mushrooms, sage pesto, and artichoke hearts. In addition to the myriad of sides included, the dinner package also includes fresh-baked dinner rolls from Lift Bakery and a pumpkin cheesecake from Temper Chocolates.
Two Rivers' Thanksgiving dinner packages are priced at $300 and can be picked up at the North Vancouver butcher shop and eatery on October 12 and 13.
All orders must be placed by 1:00 p.m. on Wednesday, October 9 via email or phone.
H2 Rotisserie and Bar Thanksgiving dinner and turkeys to-go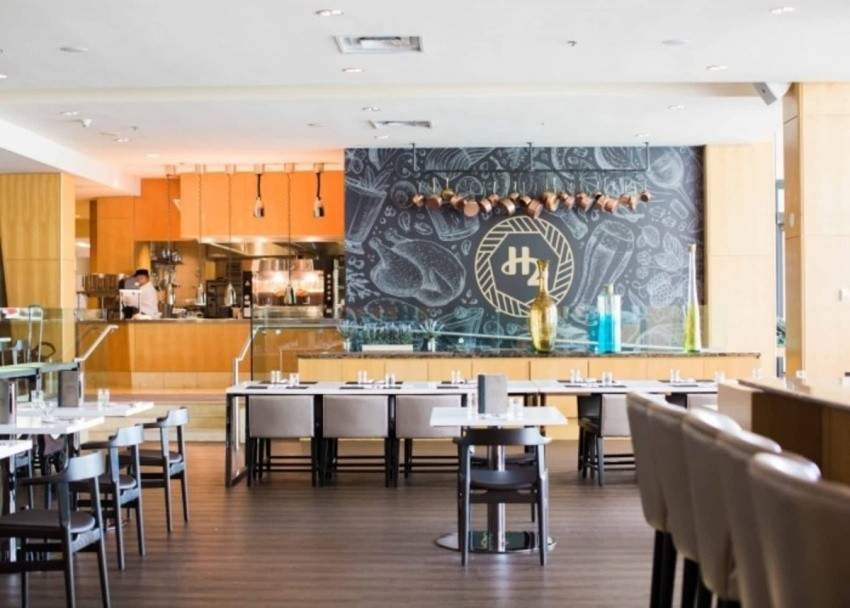 On October 13 and 14, H2 will be serving up an indulgent holiday three-course menu featuring a sweet and savoury butternut squash salad, a honey juniper-brined turkey with vegetables, garlic mashed potatoes, cornbread stuffing, and house-made cranberry sauce, and a walnut and brown sugar pumpkin pie.
If you prefer to enjoy Thanksgiving in the comfort of your own home, H2's takeout Thanksgiving dinner options can serve between six to twelve people. The turkey to-go is accompanied by apricot-cranberry brioche stuffing, honey-roasted seasonal vegetables, buttermilk mashed potatoes, a 10-inch pumpkin pie, and more.
The in-house dinner costs $55 per person with optional wine pairings for an additional $25. The turkey to go package comes in two sizes and is priced at $250 and $325. Reservations can be made online, while orders can be made by email.
Fable Diner classic Thanksgiving dinner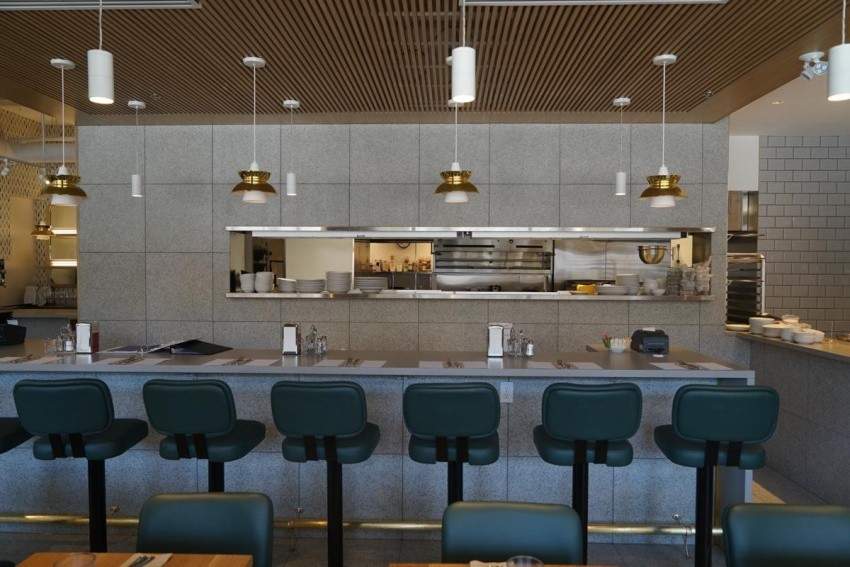 From 4 p.m. to close on October 13, Fable Diner will be offering a classic turkey dinner that includes turkey, stuffing, mashed potatoes, Brussels sprouts, house-made cranberry sauce and gravy served with house-made cornbread and pumpkin pie for dessert. Additionally, Fable will be open for brunch on October 14 and will be serving a special turkey benedict as well as two incredible Thanksgiving shakes.
The Thanksgiving dinner costs $20 with an additional 'seconds' course available for $10.
The Sandbar Thanksgiving dinner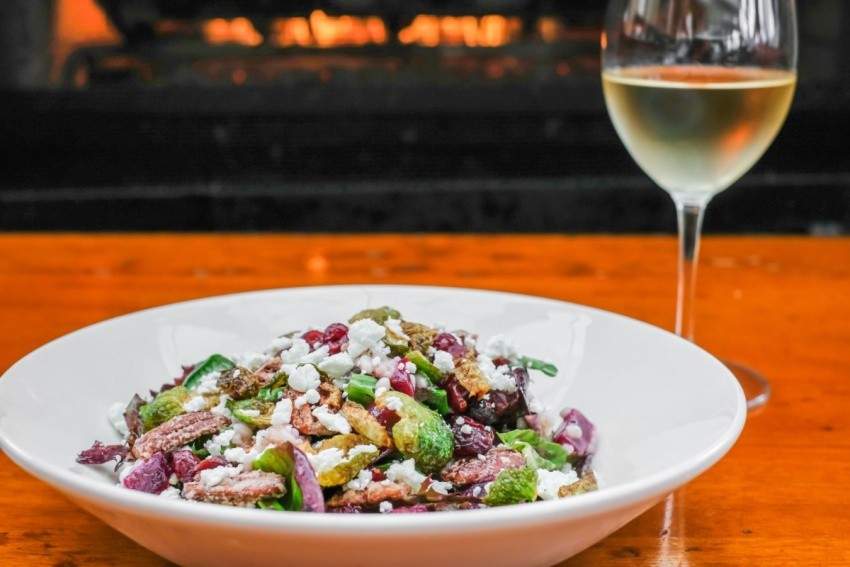 The Sandbar will be serving a three-course Thanksgiving dinner on October 13 and 14. Guests will have their choice of butternut squash soup with pumpkin seed pesto or a fully loaded harvest salad to start. The Sandbar's turkey dinner will be served with garlic mashed potatoes, roasted winter vegetables, stuffing, sage au jus, and house-made cranberry sauce. For dessert, guests will be treated to a traditional pumpkin pie with vanilla whipped cream.
The Sandbar's three-course dinner is priced at $42 per person.
Temper Chocolate and Pastry Thanksgiving desserts
In addition to its collaboration with Two Rivers, Temper Chocolate and Pastry will be offering three Thanksgiving-themed specialty sweets at its West Vancouver location throughout the month of October. Guests will have their choice of a classic pumpkin pie topped with chantilly cream, a pumpkin-infused cheesecake, and buttery soft pumpkin scones. Temper has also just launched its new fall menu, which includes the aforementioned desserts as well as butter tarts, crème brûlée, a pumpkin-spiced latte, and a Thanksgiving-inspired turkey sandwich.
Orders can be placed online, by phone, or in person.