The 20th annual Air Canada enRoute magazine's Canada's Best New Restaurant list was announced today following a pandemic-induced pause in 2020, and rather than the ranking system implemented in previous iterations, this year's esteemed list features a range of categories.
The list itself was created by Air Canada and industry experts from across the country who, like the assortment of best-in-class winners, aim to be inclusive and representative of the diversity and geography of Canada's food scene. The variety of cuisines depicted within the list is also worthy of note, with concepts ranging from modern Caribbean and Afro-Latin at Montreal's Tropikàl Restobar to Korean comfort food at Calgary's JinBar (pictured below).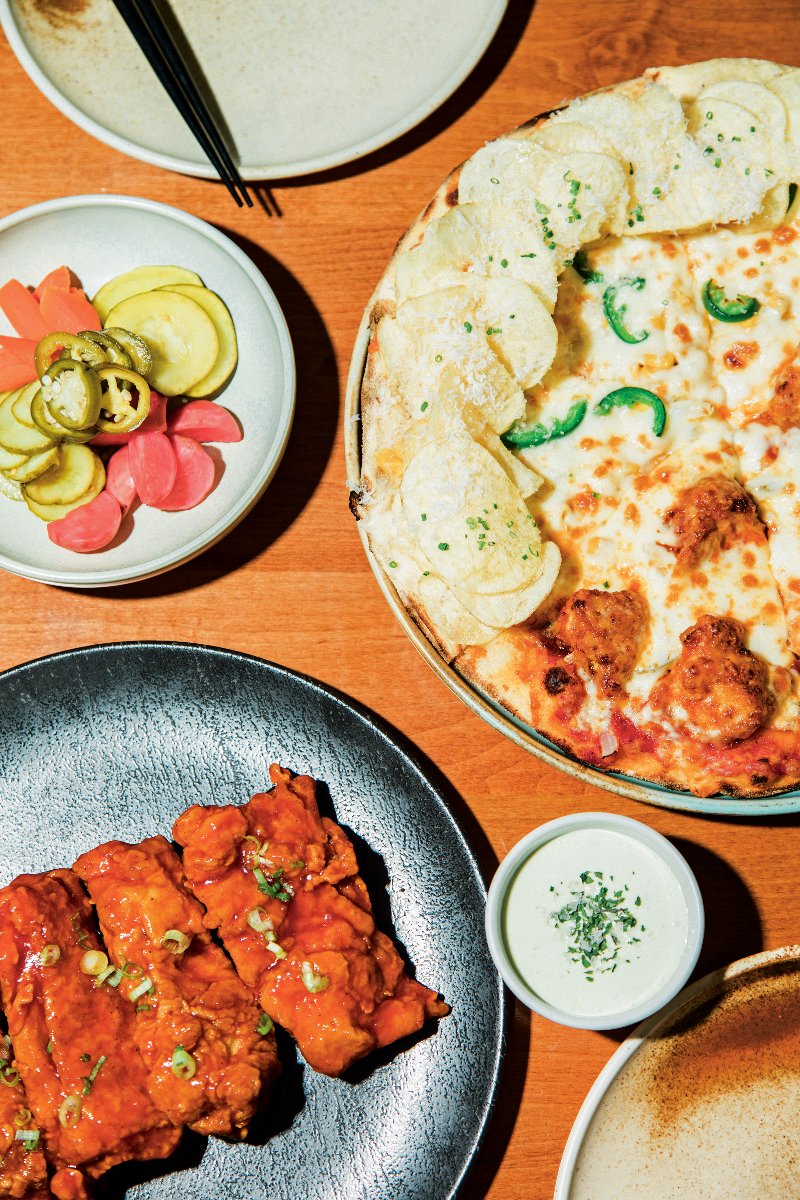 "Air Canada is proud to celebrate the 20th anniversary of Canada's Best New Restaurants, a program that has charted the progress of Canadian culinary talent from coast to coast," said Air Canada vice president Andy Shibata. "To mark this milestone year and in recognition of the resilience of our country's food community, this year's Canada's Best New Restaurants are unranked, focusing on and honouring people, places and cultures that make up the hospitality industry in Canada."
Best Fine Dining: Pompette (Toronto, ON)
Best Bar Dining: JinBar (Calgary, AB)
Best Farm-to-Table: Bika Farm and Cuisine (Saint-Blaise-sur-Richelieu, QC)
Best Tapas North of 60: BonTon & Company (Dawson City, Yukon)
Best Trailblazer: Tropikàl Restobar (Montreal, QC)
Best Hotel Restaurant: Terre (St. John's, NL)
Best Takeout: Sunny's Chinese (Toronto, ON)
Producer of the Year: Tim Ball, subsea forager (Garnish and St. John's, NL)
Grower of the Year: Les Jardins Lakou (Dunham, QC)
Although the new format was always bound to produce a different outcome than years past, it is somewhat surprising to see no B.C. restaurants on the list. That being said, it is definitely nice to see more representation from elsewhere in Canada, especially in the East Coast and Yukon. OpenTable has also announced that it will be showcasing a selection of bespoke Chef's Menus from some of the winning restaurants that will include additional experiences such as wine pairings, tours, and more.
More information about each of the winning restaurants and producers can be found online.