A cool new initiative from the fervent local-food-loving folks behind Alberta's acclaimed Alberta Food Tours recently launched that will offer Albertans a chance to enjoy a fantastic variety of locally-made chocolates while supporting an incredible cause.
Following its latest initiative, which raised funds and awareness for Skipping Stone Foundation, award-winning cookbook author and Alberta Food Tours founder Karen Anderson caught wind of the disgusting display of transphobic vitriol from Canmore's Valbella Foods and quickly launched a new care package to counter the hate with love and support for Canmore Pride.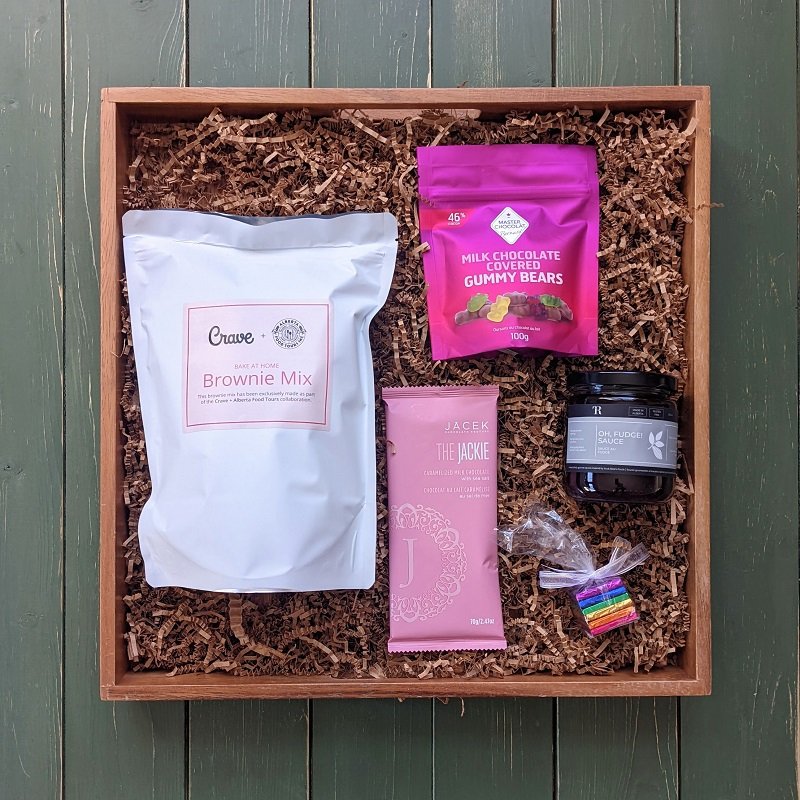 The new Chocolate Emergency care package (pictured above) includes an assortment of chocolate treats from Jacek Chocolate Couture, Thanksgiving Ranch, Master Chocolate by Bernard Callebaut, and more.
The care packages are priced at $60 with 100 per cent of all profits going towards the Canmore Pride Organization. More information can be found online.