After being forced to put regular operations on hold near the onset of the pandemic, Alberta Food Tours president Karen Anderson wasted no time finding new ways to support the province and its people.
Following the launch of the Alberta Food Finder app in the fall, Anderson debuted the first Alberta Cares Package–a curated gift box filled with Alberta-made products from local businesses that saw a portion of proceeds allocated toward mental health programs.
This week, in preparation for both February Heart Month and Valentine's Day, Alberta Food Tours revealed that the newest Alberta Cares Package will feature artisan chocolate made by 11 local chocolate makers and confectioners.
"It's about taking care of hearts, emotionally and physically, pandemic or not," says Anderson. "February is Heart Month, so it's a great way to show someone you care and support heart health."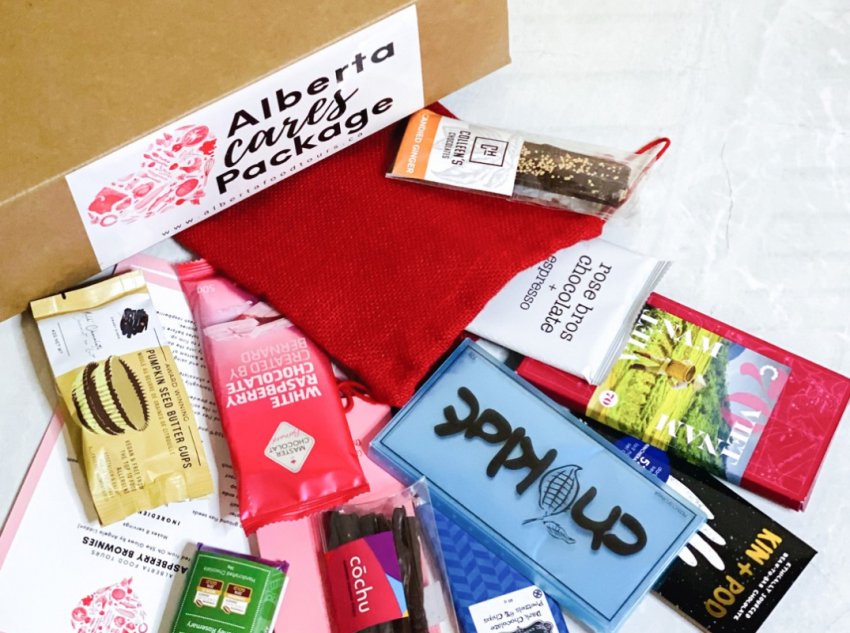 In addition to ethically-sourced, bean-to-bar chocolate from makers from across the province, such as Choklat (Calgary), Jacek (Sherwood Park), The Violet Chocolate Co. (Edmonton), each box contains a personalized hand-written note, recipe instructions, an Alberta Food Tours discount, and a donation to Alberta heart health programs CV & Me and the LVAD Program.
The Alberta Cares Package: Chocolate Edition is available to order from now until February 14 and can be shipped Canada-wide.