This week, Vancouver's Harvest Community Foods unveiled a pair of special Valentine's Day offerings, portioned for two and perfect for those looking to avoid crowds while still supporting local producers.
Harvest's Valentine's Day community-supported agriculture (CSA) bag features a chef-curated assortment of seasonal ingredients like winter greens, root vegetables, foraged treats, and artisan goods sourced from local producers and urban agricultural projects, along with easy-to-follow recipes to help bring them all together.
Also on offer--to complete the Valentine's Day dinner experience or as a standalone gift--are Harvest's Valentine's Day-themed cookie boxes. Each box is beautifully packaged and wrapped with a red ribbon, and contains four of the cafe's highly-touted salted chocolate chip cookies.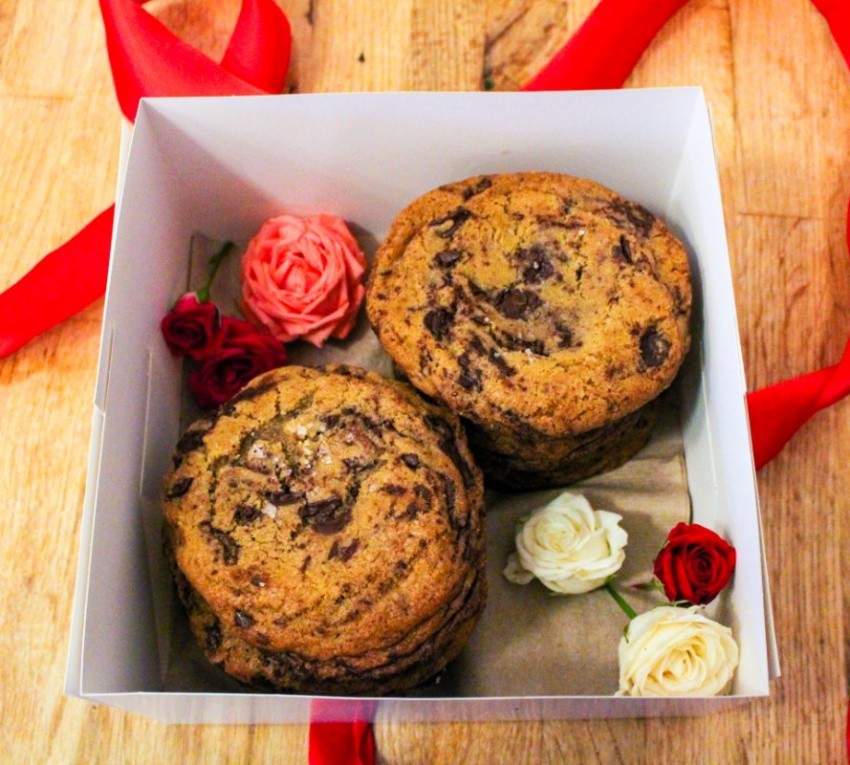 "There's no better way to spoil your loved ones than by cooking him or her a nourishing meal from the heart," says Gabriella Meyer, chef and partner at Harvest Community Foods. "Our curated CSA boxes make it easy for people to either cook an impressive meal for their Valentine, or gift them with the best cookies in the city. Either way, your favourite person is sure to feel special!"
Harvest's CSA bags are priced at $35 each and are available year-round with alternating themes. The Valentine's Day cookie boxes cost $10 per box and will be available for pre-order until Thursday, February 11.