Few people in Alberta understand and appreciate the province's vast food community and its people than Calgary's Karen Anderson and Tilly Sanchez. The two peas in a pod have worked together for years at Alberta Food Tours, Anderson's highly touted company that takes groups of eager food-loving folks around different neighbourhoods like Kensington in Calgary, downtown Edmonton, towns like Canmore and others. Two years ago, following the success of Touchwood Editions' Food Artisans of the Okanagan, the publisher sought out to do an Alberta-centric book and Anderson and Sanchez were clearly the perfect co-authors for the challenge.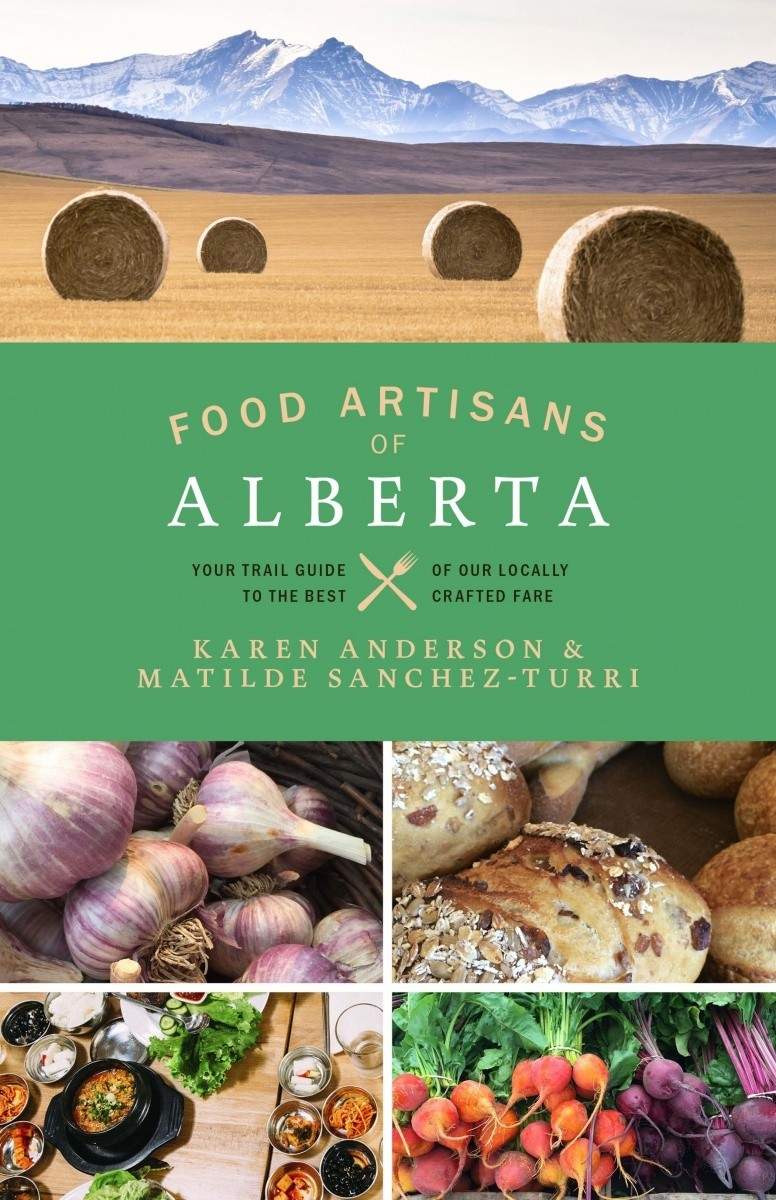 After months and months of driving and flying to different locales all over Alberta, their book came to life. Featuring more than 200 different culinary artisans, Food Artisans of Alberta includes everything from Alberta's last remaining wild rice producer way up north, canola farmers and apiaries to chefs like Biera's Christine Sandford and even filmmaker Kevin Kossowan. All of these individuals and producers help portray the unique mosaic that is the provincial food scene.
"Our bison have been here for a 120,000 years. I also love Alberta beef, its been here for 160 years and we raise the best in the world, don't get me wrong, but if you're coming to Alberta and you don't have bison then you're missing out," says Anderson adamantly. "Through writing this book, we've really seen how collaborative our chefs are and how close they are to their growers. I don't know that other regions are this genuine; I think it's profound."
Since the two spent so much time exploring the province, it didn't seem fair to ask just Sanchez and Anderson their favourite restaurants to check out in their homebase of Calgary. So, we put this question to the co-authors: if you were planning to take a day to drive from Edmonton to Calgary, where should we eat and drink, from start to finish?
Consider their insight to be your next culinary Alberta road trip mapped out to perfection!
Breakfast
Anderson: I would go to Meat. Ironically, Tilly and I mainly eat vegetarian, but one of the owners of Meat is actually a vegetarian too, so she always makes sure that vegetarians are taken care of on [what is typically] a meat heavy menu. We love that! The food is insanely delicious, it's a fun space and they have great coffee, mimosas and bourbon!
Coffee and road snacks
Sanchez: I would slide into Edmonton's FanFan Patisserie for some gelato and pastries and then Ohana Donuterie for some delicious doughnuts for the road! I'd also think you'd want to stop in Lacombe to go to Cilantro and Chive for an early lunch too.
Lunch
Anderson: Some great colleagues of mine own a company called Pursuit Adventures in Red Deer. You get active, you go on a hike with them and then they do a little brewery and food tour. They do Troubled Monk Brewery, Sylvan Star cheese and Viva Deli. They are really fun to experience that part of Alberta with and they feed you well!
Dinner
Sanchez: There are just too many good choices in Calgary for dinner!
Anderson: Yes! We'd have a multicourse, progressive dinner. We would have to start at Rouge, and have drinks in the garden because we have two beehives that are there, so we would want to check up on them while sipping on our drinks. Then we would head over to the Deane House, and to see what chef Jamie Harling has in store for us.
Dessert
Anderson: We would absolutely go line up at Made by Marcus for a late night ice cream after dinner. We have four stomachs. Ha, ha, ha!
Drinks
Sanchez: For a nightcap, I love going to Proof. I like bourbon, but if it's going to be local cocktail then I will always ask for something made with Eau Claire Distillery's Parlour Gin.