This week, one of Calgary's most progressive bar programs announced the launch of its latest creative endeavour, providing guests with an experience that is both fun and new, while seemingly solving an age-old cocktail conundrum in the process.
Untitled Champagne Lounge boasts one of the most comprehensive bar concepts in all of Canada with an impressive array of artisanal champagne-based cocktails, dynamic techniques, and carefully curated spirits.
While the use of unique ingredients and esoteric flavour combinations has made Untitled one of the city's top destinations for curious cocktail-enthusiasts, the process of trying something new can also be a bit intimidating for first-time guests.
"Because we use so many unique ingredients and at times the combinations are irregular sounding, we've always struggled as many cocktail bars do with the idea of giving out a form of a taster for our cocktails," says Untitled owner and cocktail aficionado Nathan Newman. "Generally this is not a feasible thing to do as you would need to make the whole cocktail and if the guest did not like it, then it would go to waste."
Untitled began working on cocktail recipes that could be replicated in gummy bear form, and after weeks of trial and error, the 8th Avenue eatery and bar are now offering "Spirit Gummy Bear" samples to match three of its newest cocktails.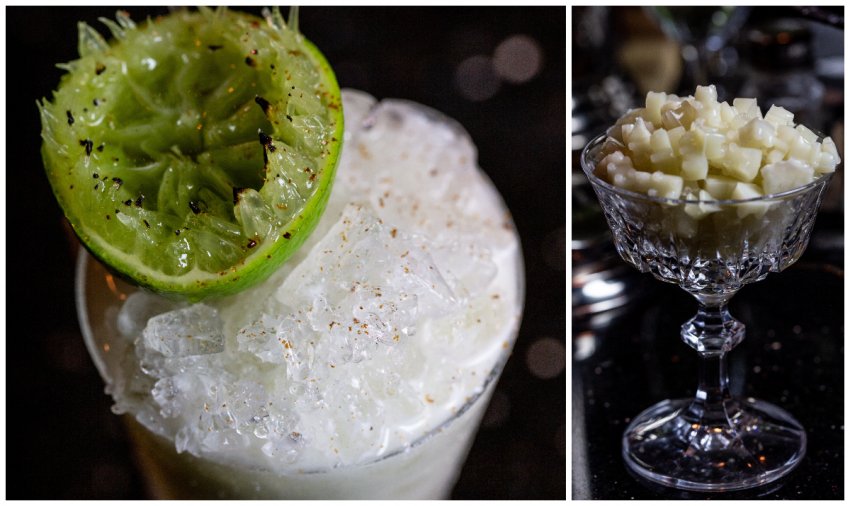 "Most of our guests trust our knowledgeable wait staff but we wanted to find a fun way to give out a taster that would be fun and give the guest a proper example of what the cocktail will taste like," Newman adds.
In addition to the news of its "Spirit Gummy Bear" samples, Untitled also recently announced the launch of a Requiem for a Dream-inspired absinthe experience, which offers guests a choice of four types of absinthe served in a highly unique fashion.
Untitled Champagne Lounge is open Tuesday to Friday from 11 a.m. to late and on Saturdays from 5 p.m. to late. Reservations can be made via OpenTable.