It's time to get even more excited about bubbles! Don't save Champagne for special occasions. Celebrate brunch, a night out with friends, or after a long day at the office.
"Champagne gets forgotten," says Jenna Usunier with Charton-Hobbs Inc. "In the past, most restaurants here didn't want to offer champagne by the glass; but that has certainly changed. People want to have some luxury."
As a nod of recognition to Canadian artists and artisans who push the boundaries of their creativity each day, Veuve Clicquot is kicking off Yelloweek in Canada. Starting this week, different cities across Canada will be celebrating bubbles, carnival-style.
Depending on the province, you will be able to experience bubbles with a series of Yelloweek events.
In and around Calgary, you can enjoy YellowFlute by the glass at Yellow Door Bistro, Vin Room, Sunshine Village, The Block, Fairmont Banff Springs, Banff Park Lodge, Rimrock Resort, The Derrick, and of course, Untitled Champagne Lounge. Or, you can join YellowNight Saturday at Untitled Champagne Lounge on May 6th and YellowBrunch on Saturday at Yellow Door Bistro on May 7th.
In Edmonton, you can sign up for YellowTable dinner at Ruth's Chris Steak House on May 3rd, YellowTasting and contests at Wine & Beyond on May 4th and YellowBrunch at North 53 on May 6th.
There's a number of different events to enjoy in Montreal, Toronto and Vancouver, like YellowTable, YellowArt, YellowHotel, and YellowNight.
If you prefer to celebrate life at home with some bubbles, you can try making simple Champagne cocktails, like the Rich & Tea.
Rich & Tea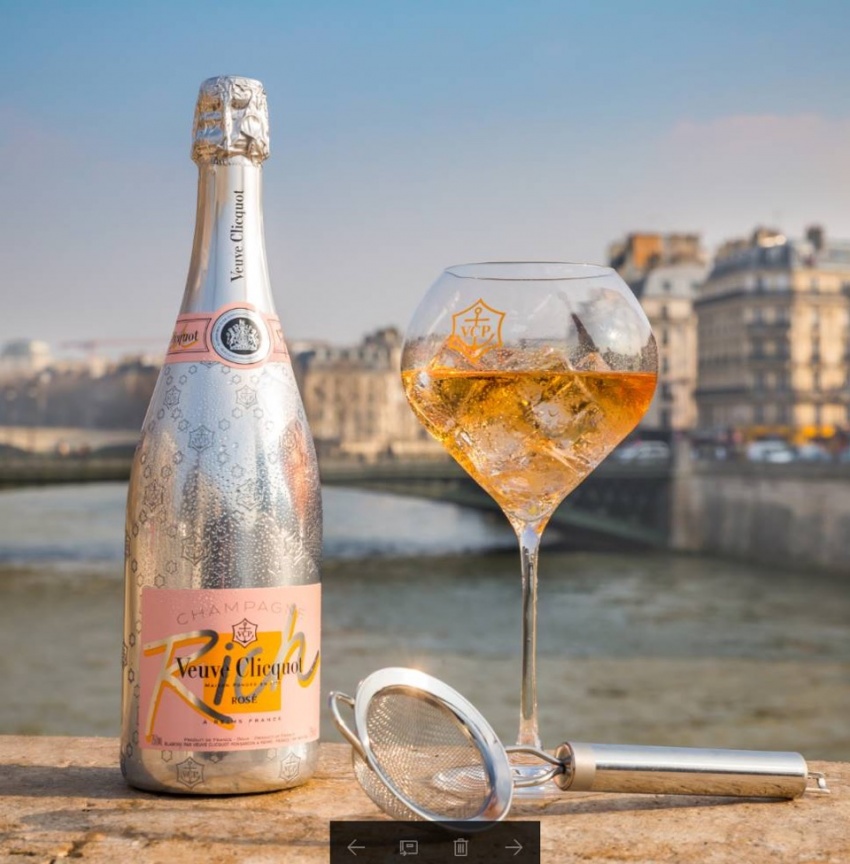 Tea will bring freshness and enhance the floral notes of Veuve Clicquot Rich. Tea with bergamot such as earl grey will particularly bring elegance to the wine.
Place 5 ice cubes in a large wine glass. Place 1 tbsp tea leaves in a bar strainer, and pour 5 oz. chilled Veuve Clicquot Rich over the strainer into your wine glass.
The Four Pillars cocktail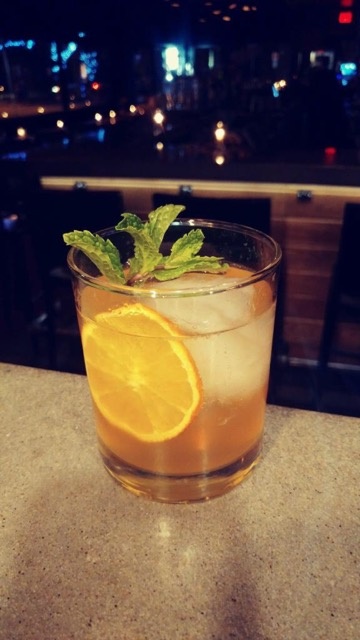 Tyler Gushaty at North 53 created this for its offering during Yelloweek.
3/4 oz. Amaretto
3/4 oz. Lemon Juice
3/4 oz. Dry Curacao
3/4 oz. Havana Club Anejo
1 1/2 oz. Veuve Clicquot Brut
Add all ingredients except Champagne into shaker tin. Add ice and shake ingredients, then strain over one large ice cube into rocks glass. Top with Champagne. Garnish with orange wheel and mint sprig.