There's a brand new cocktail bar opening in Calgary tonight, and its home is a familiar space to many people in the local arts community.
The Artist Lounge is a new sit-down addition to the popular Ruberto Ostberg Gallery, which is located in the Capitol Hill neighbourhood, that will operate from Thursdays to Sundays from 4 p.m. to late, offerings an array of cocktails and small bites for people to enjoy while soaking up the dynamic art the gallery is known for.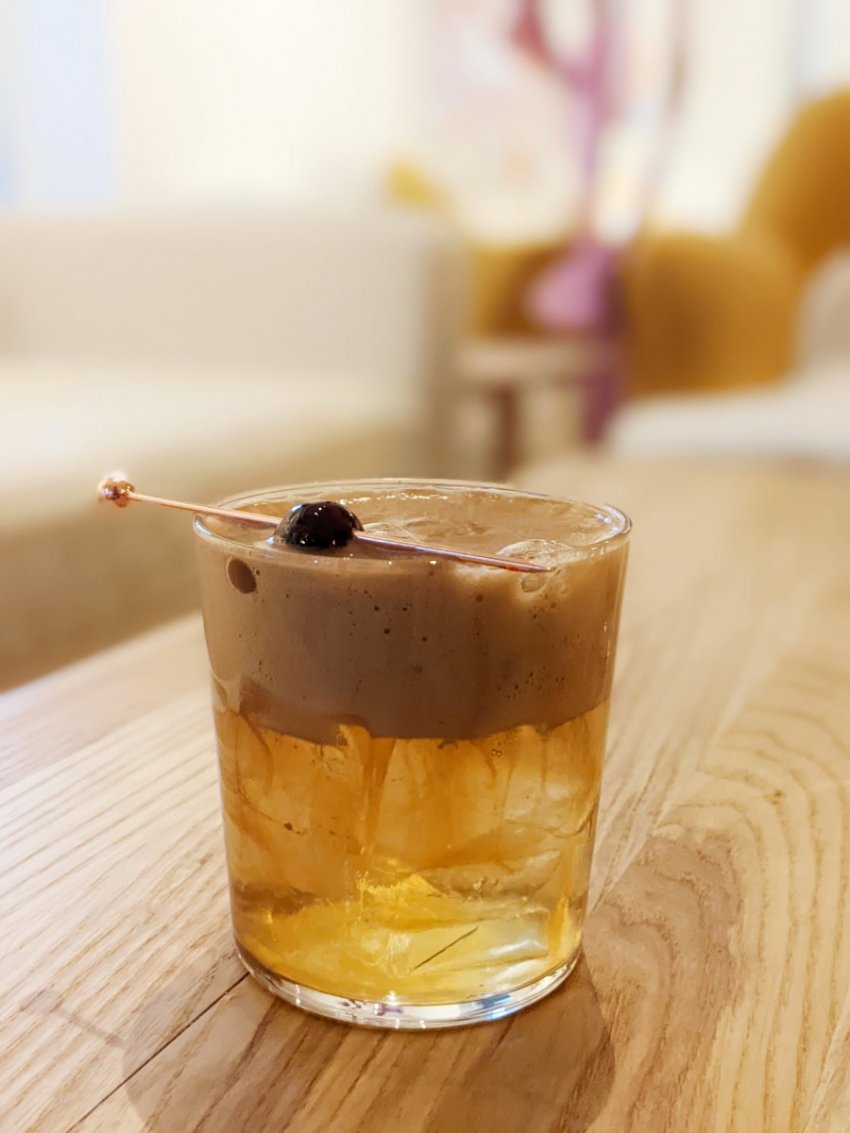 Outside of beer and wine offerings, folks can sip on drinks like the stiff and smokey Fozzie the Bear Says Oaxaca Oaxaca (mezcal, prune-infused agave syrup, mole and orange oil with a cricket salt garnish) and the Bean Soup, a fun play on the back-in-vogue espresso martini with Kahlua foam and coffee bitters.
The food menu here is concise and includes an assortment of appetizers like steamed dumplings, house-made taquitos and more.
The Artist Lounge is located at 2018 18 St N.W. inside the Ruberto Ostberg Gallery.