Thanksgiving weekend may still feel like a ways away, but restaurants across the country have already begun assembling fun and flavourful Thanksgiving-themed food and beverage offerings to help celebrate the occasion on October 10.
Never one to pull its holiday-themed punches, Vancouver's Potluck Hawker Eatery recently unveiled this year's Thanksgiving creations and unsurprisingly, chef Justin Cheung and his culinary team have once again risen to the challenge.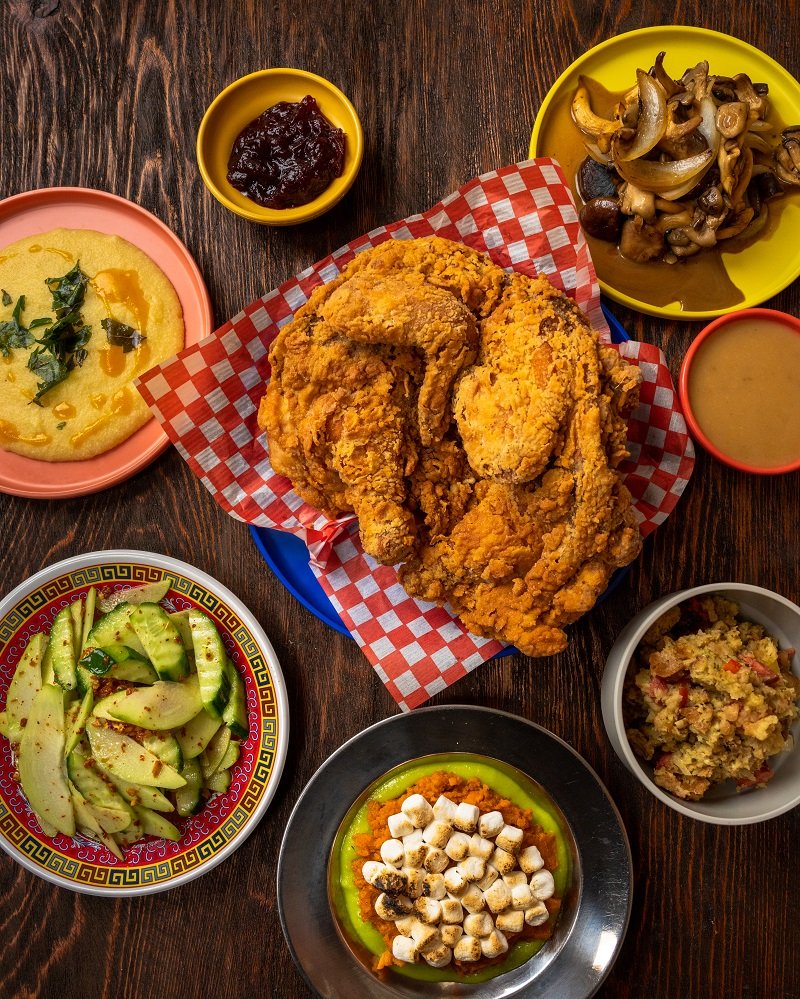 This year's Thanksgiving meal set is fit to feed four and features several of the restaurant's signature autumn dishes, including a colossal coconut milk fried chicken, candied yams with Thai tea spice, pandan custard, and torched marshmallows, and the Thanksgiving nasi goreng with jasmine rice, duck, Brussels sprouts, chestnut, and chili jam.
The Thanksgiving meal set will also include a few new entries for 2022, such as salted egg yolk polenta, longganisa milk bread stuffing, and chayote salad with cucumber, green apple, sesame, and spiced vinegar.
Potluck's fried chicken Thanksgiving meal set is priced at $188 and can be preordered for pickup on October 8 and 9. The full Thanksgiving menu can be found online.