October 31 is fast approaching and if you're planning to treat yourself to a few holiday sweets beyond what the kids bring home on Halloween weekend, you can always count on Vancouver's Mon Paris Pâtisserie to provide decadent and delicious options.
For the 2022 collection, chef Elena Krasnova has brought back two of its seasonal favourites: the ever-popular milk chocolate Jack-o'-lantern lollies filled with pumpkin spice caramel, and the proverbial pièce de résistance in the Jack-o'-lantern statues, which come complete with one of the pâtisserie's signature caramel truffles.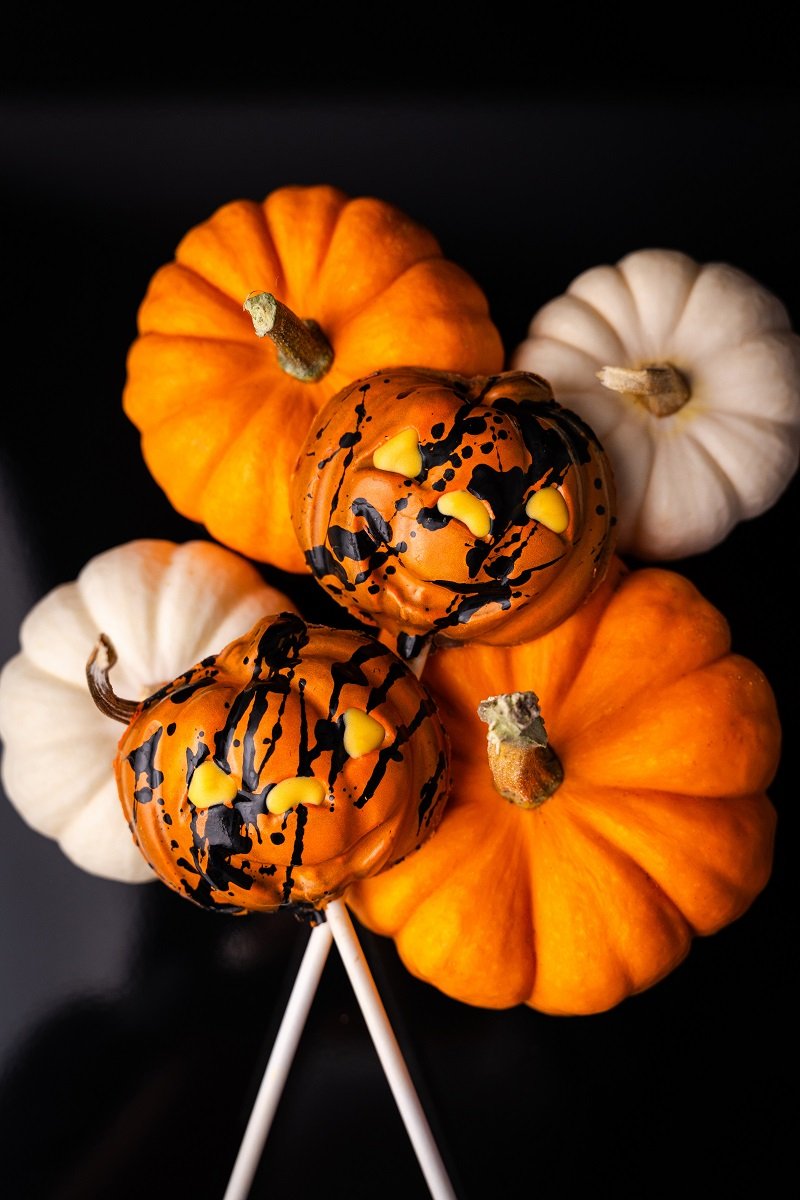 Mon Paris Pâtisserie's Halloween offerings are now available to purchase online and in person at the Burnaby shop while supplies last. Mon Paris is open Tuesdays through Sundays from 9 a.m. to 5 p.m.