Vin Mon Lapin opened its doors back in 2018 and, originally being part of the Joe Beef group, received a huge amount of buzz straight out of the gate. So much so, in fact, that the wine bar concept landed in the 50th spot on Canada's 100 Best Restaurants list the following year.
Known for its natural wine and creative approach to small plates that highlights a wide array of Quebec ingredients, one quirk that especially helps this establishment stand out from the crowded pack that is Montreal's restaurant scene is their rabbit theme.
After all, the French translation of Mon Lapin is "my rabbit".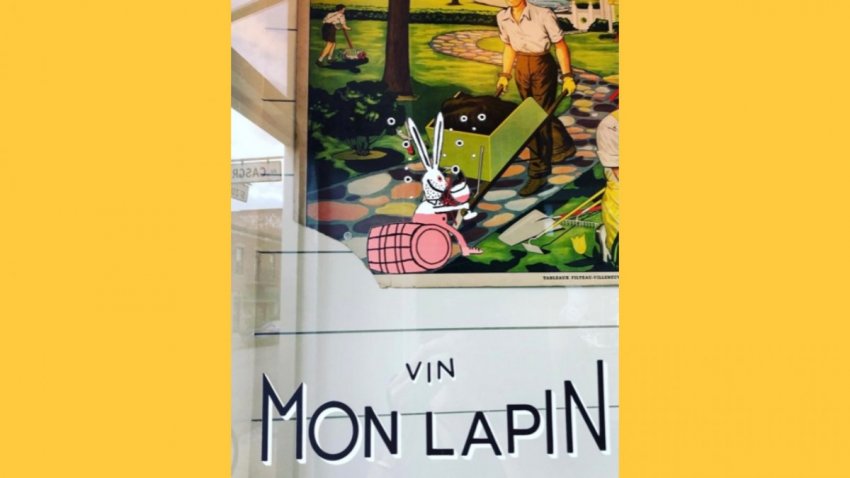 The name is a tongue-and-cheek reference to well-known winemaker Jean-Francois Ganevat. Hailing from the Jura region in France, Ganevat has affectionately referred to his friends–whether they be old or new–as 'mon lapin'.
"[His winery] represents the apex of natural wine, polyculture and respect for the planet and its bounty," explains Mon Lapin's co-owner Vanya Filipovic.
As such, there was no other option for the wine bar's name and the rest is history.
Vin Mon Lapin is currently closed for in-person dining, but is still offering curbside pickup and delivery.