Ever since its inception, Calgary's Pigeonhole has been exceeding expectations and setting a pleasing precedent. From being named Air Canada enRoute's best new restaurant in 2015 to becoming a mainstay on Avenue magazine's list of top restaurants in Calgary, the dynamic dining destination always seems to be at the forefront of Calgary's culinary scene.
Led by award-winning chef Justin Leboe, Pigeonhole's seamless blending of multifarious international cuisines with locally-sourced ingredients has maintained Calgary's status among the Canadian culinary colossi. The Vancouver-born chef has been innovating and inspiring Calgary's food culture since his arrival in 2008 with then-renowned restaurant, Rush, and again three years later with the opening of Model Milk.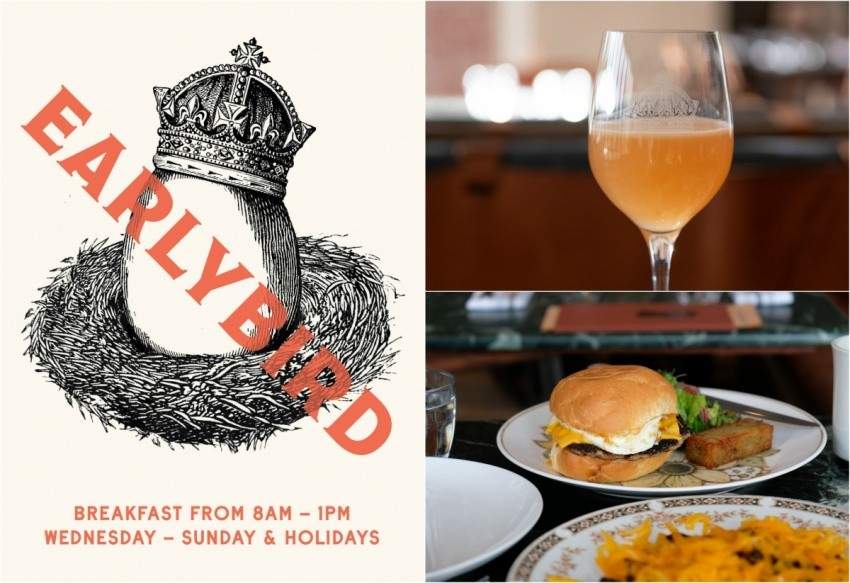 Pigeonhole has arguably eclipsed its predecessors but it's not done pushing the envelope yet. Today, the highly acclaimed eclectic eatery has launched a new weekly breakfast and brunch service called "Earlybird." Sprinkled with global influences from French-inspired pancake soufflé to South Carolinian classic shrimp and grits, the menu offers a harmonious fusion of flavours.
"We were looking for ways that we could further develop the idea of Pigeonhole and breakfast seemed like a perfect fit," chef Leboe said. "We looked at all these wonderful restaurants that we go to when we travel, like Buvette in New York, that are open at 8 o'clock in the morning and 1 am at night. The idea is to give 17th Avenue a place that's jumping at 8:30 in the morning and becomes part of the fabric of the neighbourhood."

Pigeonhole's Earlybird service runs from Wednesday through Sunday, from 8 a.m. to 1 p.m.
Pigeonhole's first "Earlybird" menu